Customer Feature: Installing a Big Spoke Wheel Hardware Kit with Topher.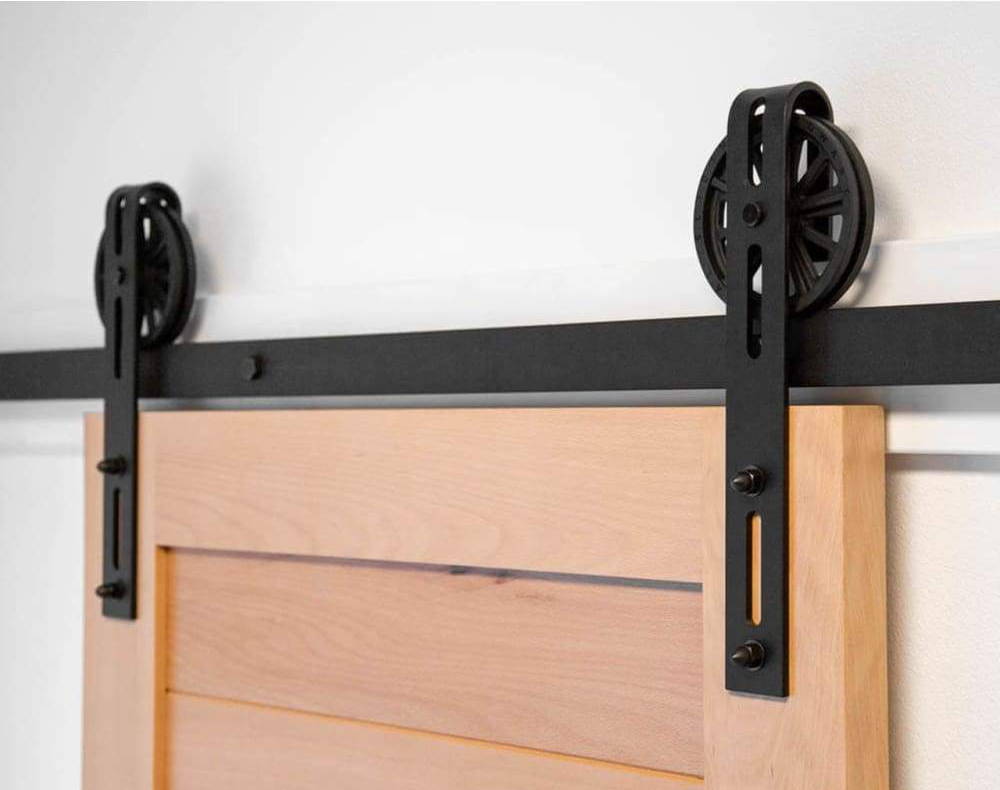 Topher decided to go for an even more rustic look by rusting some hardware pieces!
I built a rustic rough sawn barn door and used RealCraft's Big Spoke track after I rusted some hardware pieces.
Let's take a look at the space before the door and hardware installation: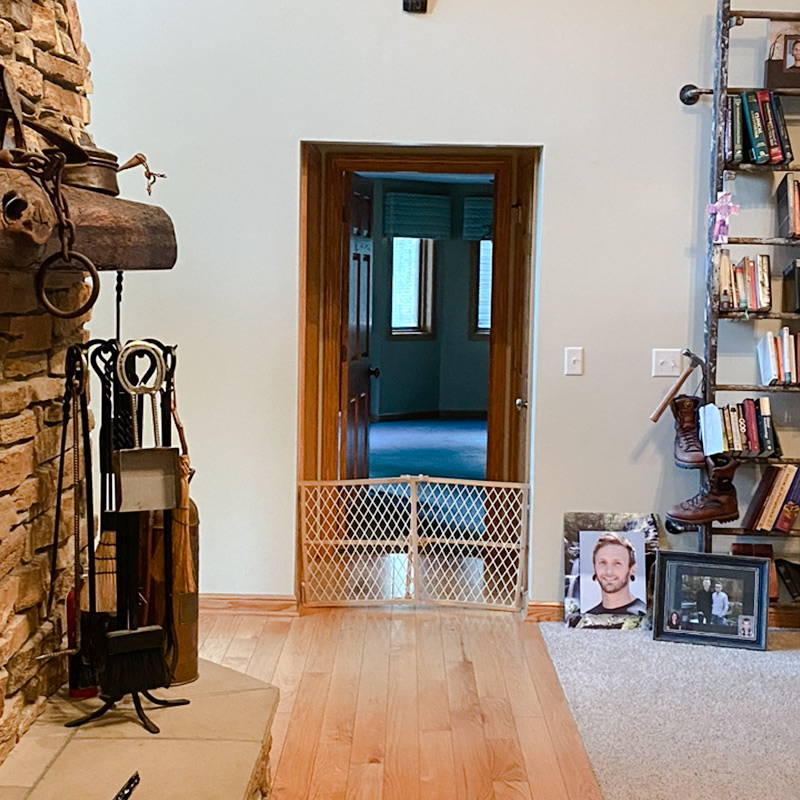 Looking at the picture, it is easy to see that a regular swing door would not be ideal for that area due to the other door inside that area.
Topher decided to use reclaimed wood for the barn door, which was a sage idea. Reclaimed wood is not only a budget-friendly wood, but it also has a lot of character and story. This wood type also goes really well with Topher's rustic room decoration.
Building and Installation Process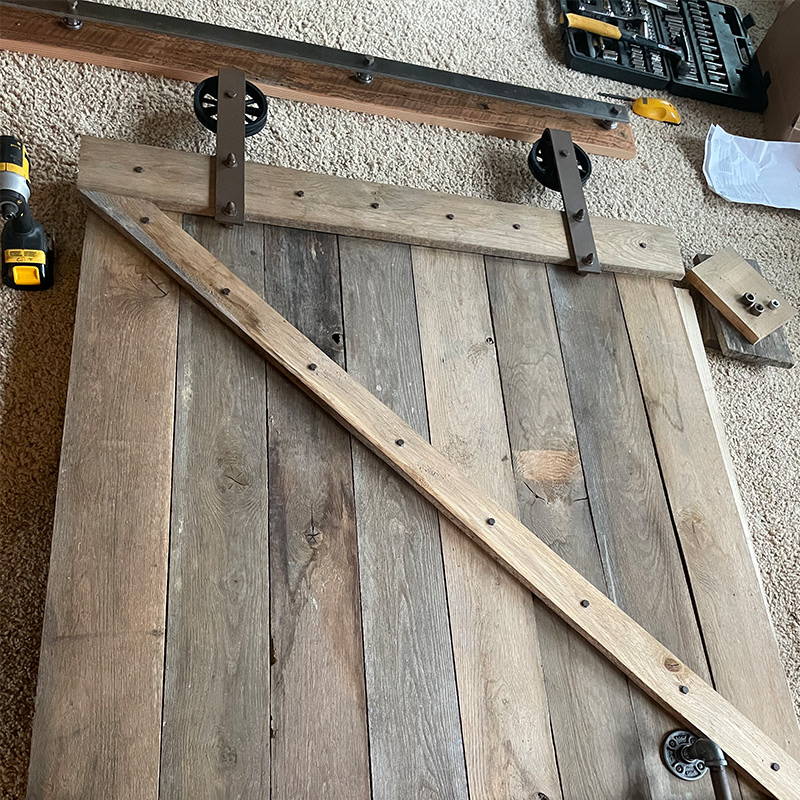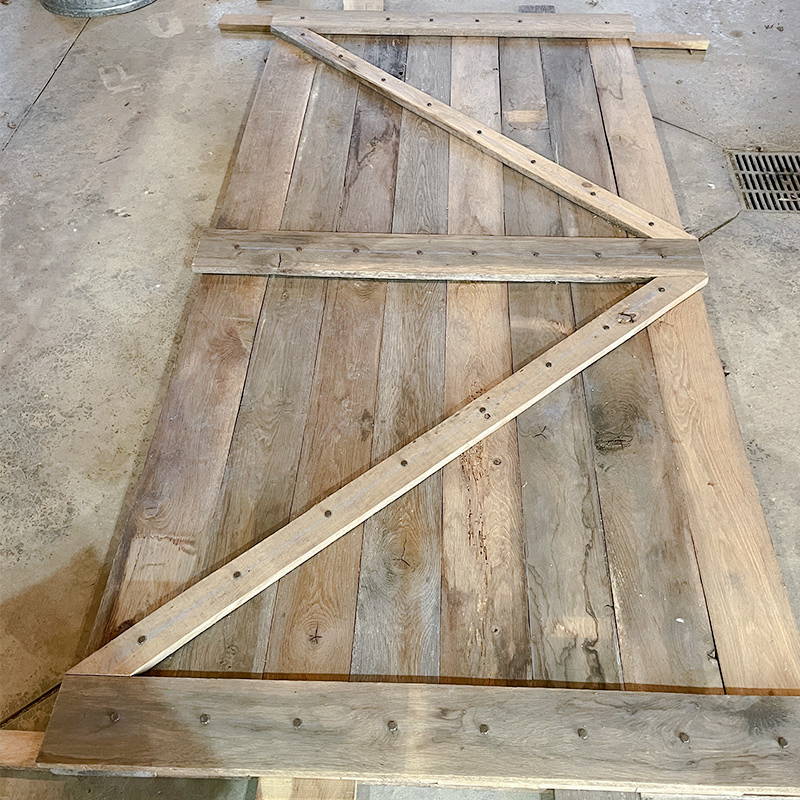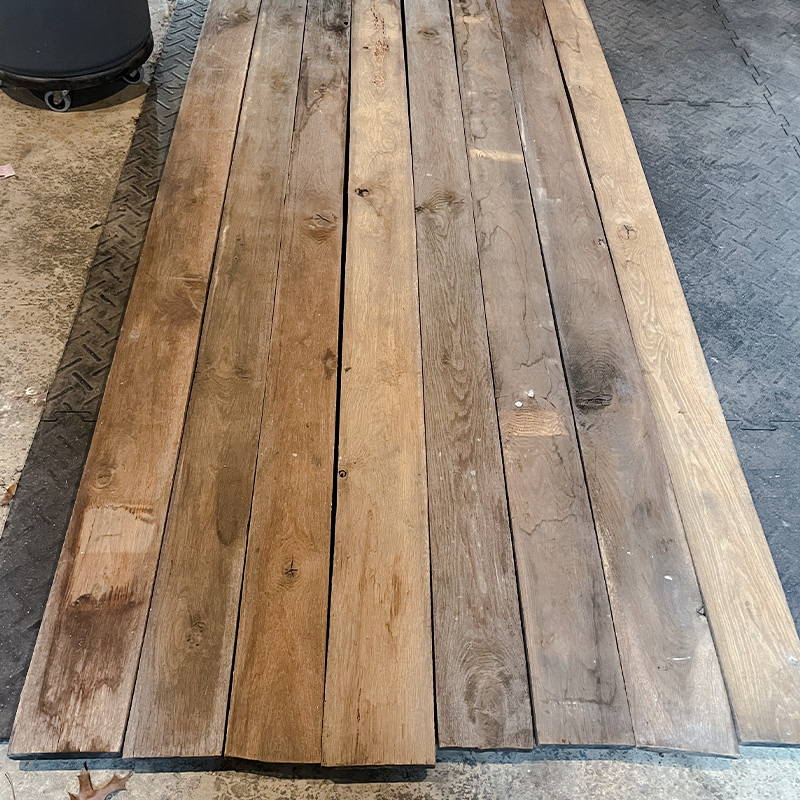 Topher did a great job building this door! The nails were placed in all the right places to ensure structural stability. He also did an excellent job installing the flat track to the track support header. Great Job!
Topher told us that the hardware installation process took less than 5 hours, and he did all the installation by himself.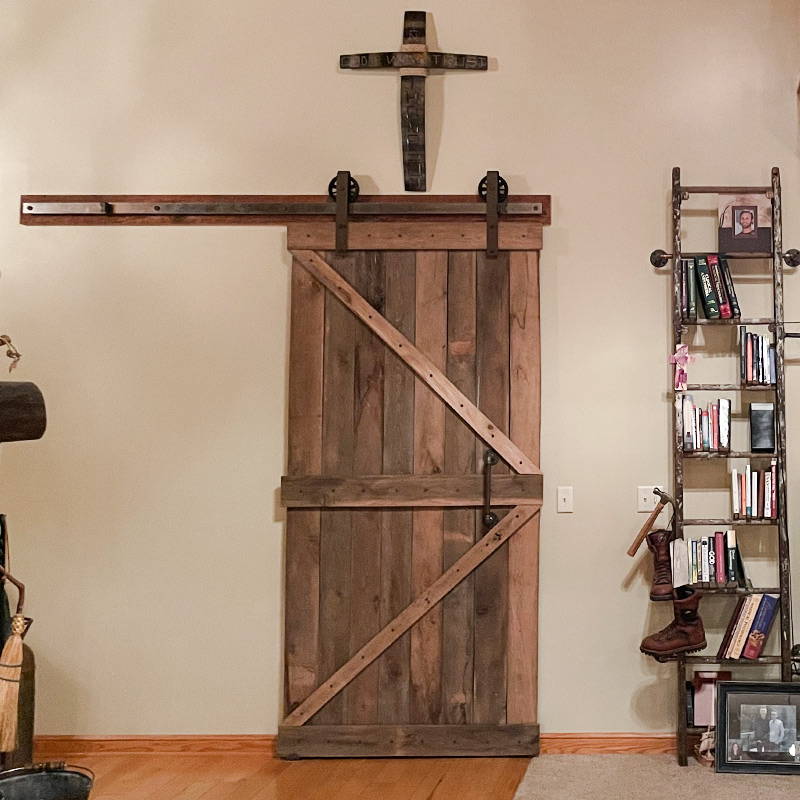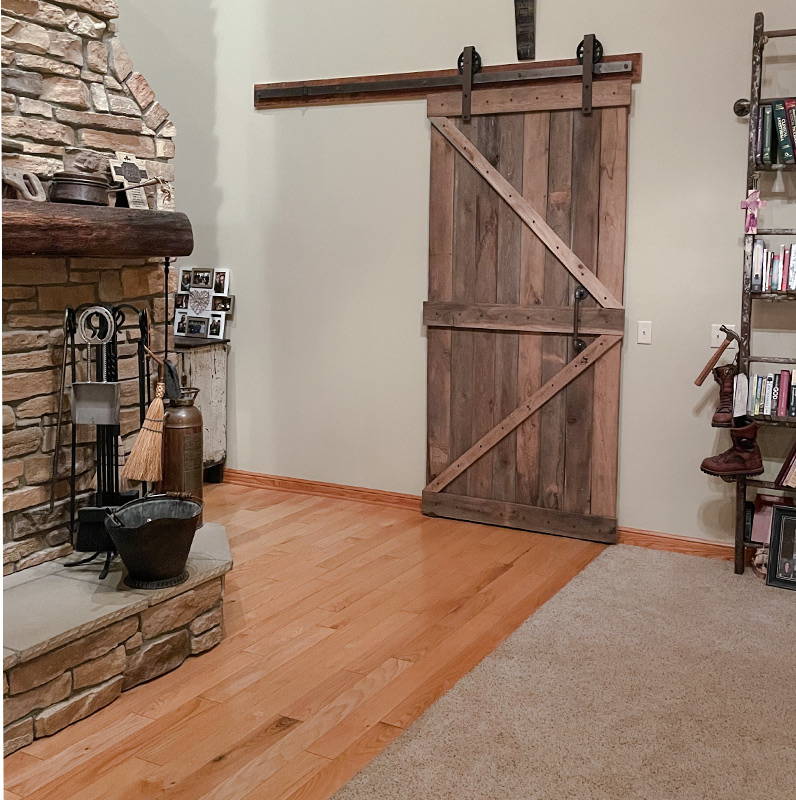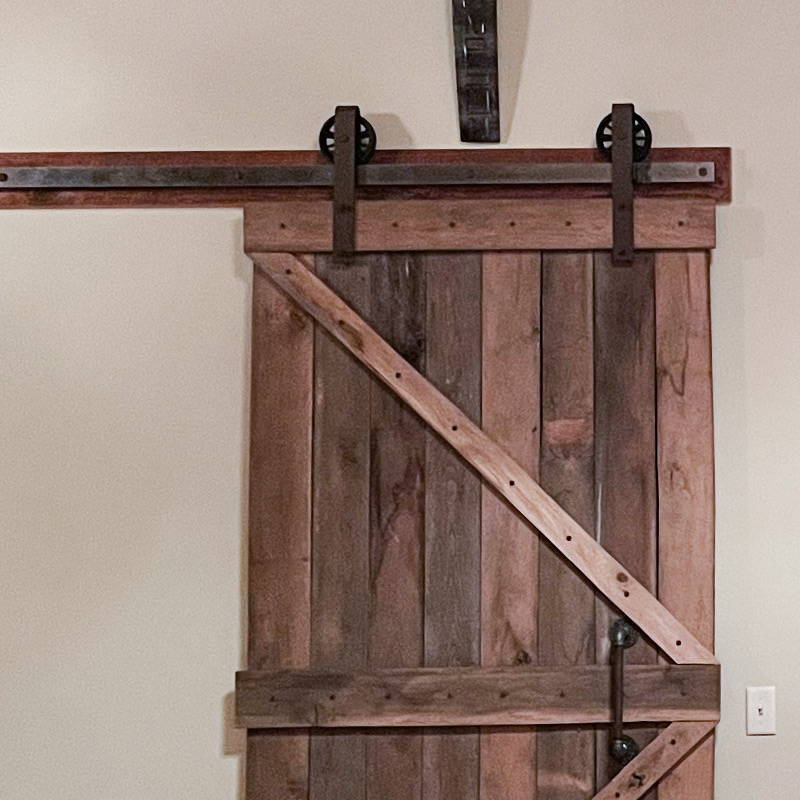 The final result looks fantastic, and the Spoke Wheel really adds to the room's rustic vibes, don't you think?
Topher's Final Thoughts About RealCraft
Why did you choose RealCraft?
RealCraft has the best looking fit for what I was after. [I] did multiple searches.
What are your favorite aspects of our Products?
Customer Service & Product Design.
Jordan Stickley was totally awesome. Very knowledgeable about this product and had a great insight to know what I needed.
PS.Jordan is one of our sales representatives, and we love him ♥!
Do you want to share your project with us and win a little gift 👀? Go to our Share Your Project page to submit your creation!
Products mentioned on this post
Written by Renan Ferreira