behind the scenes:
hand-forged hardware
Long time no see! After a little hiatus, we are back with our weekly blog post!. This week we will share a little bit on How We Make Our Hand-Forged Door Hardware!
If you follow us on social media, by now you probably know that we take a lot of pride in the quality of our products (and if you bought one of our products, you know why!). But our Hand Forged Product Line has a special place in our hearts 💗.
RealCraft's Hand-Forged Hardware Line includes barn door hangers, barn door hinges, carriage door strap hinges, and several barn door pulls and handles styles. All of our hand-forged door hardware is crafted by our amazing Blacksmith Bill here in Gig Harbor, Washington.
Our hand-forged and hammered hardware collection is very popular among customers. They are particularly popular for luxurious carriage doors and custom doors. Handcrafted hammered elements help to create a classic yet timeless look to the project.
Hand-forged door hardware not only has a unique, rustic, classic look but is also full of story. There is a lot of work and technique that goes into forging hardware, and every hardware piece we produce is made by hand and has a truly unique look and characteristics.
Without further ado, let's see those pictures and learn more about the production process!
But wait a second. What does Hand Forged even means?
Languages, forging is the act of making or shaping a metal object by heating it in a fire or furnace and beating or hammering it. Very straight forward, right? But mind you, metals have an extremely high melting point, so in order to shape something out of metal, its surface will be HOT, and the shaping process needs to be fast. In case you are wondering, here is a list of melting temperatures of popular metals:
Stainless Steel: 1375 – 1530°C (2500-2785°F)
Brass: 930°C (1710°F)
Aluminum: 660°C (1220°F)
Gold: 1063°C (1945°F)
Nickel: 1453°C (2647°F)
Silver: 961°C (1762°F)
Bronze: 950 °C (1,742 °F)

Got hot just reading that. 🔥🥵
how do we forge our hardware?
There are several methods to forge metals, but in our case, we use a classic, ancient method: hand-forging,also known as blacksmithing! The process consists of heating a metal piece inside an extremely hot furnace, placing the metal piece on top of an anvil, and repeatedly beating it with different hammers to the desired shape. This process also includes cutting, compressing, bending, and creating patterns with the help of different hammers and other tools.
When heated, the metal color is a significant indicator of the iron's workability. As the metal heats, it will change its color, and it will first glow red, then orange, then yellow, and finally white. The orange-yellow range is considered the ideal temperature for forging. Since the color of the hot metal is so essential for hand-forging, that is the reason a lot of blacksmiths, like Bill, work in dim, low-light conditions.
Now let's take a look at some beautiful shots of Bill at work!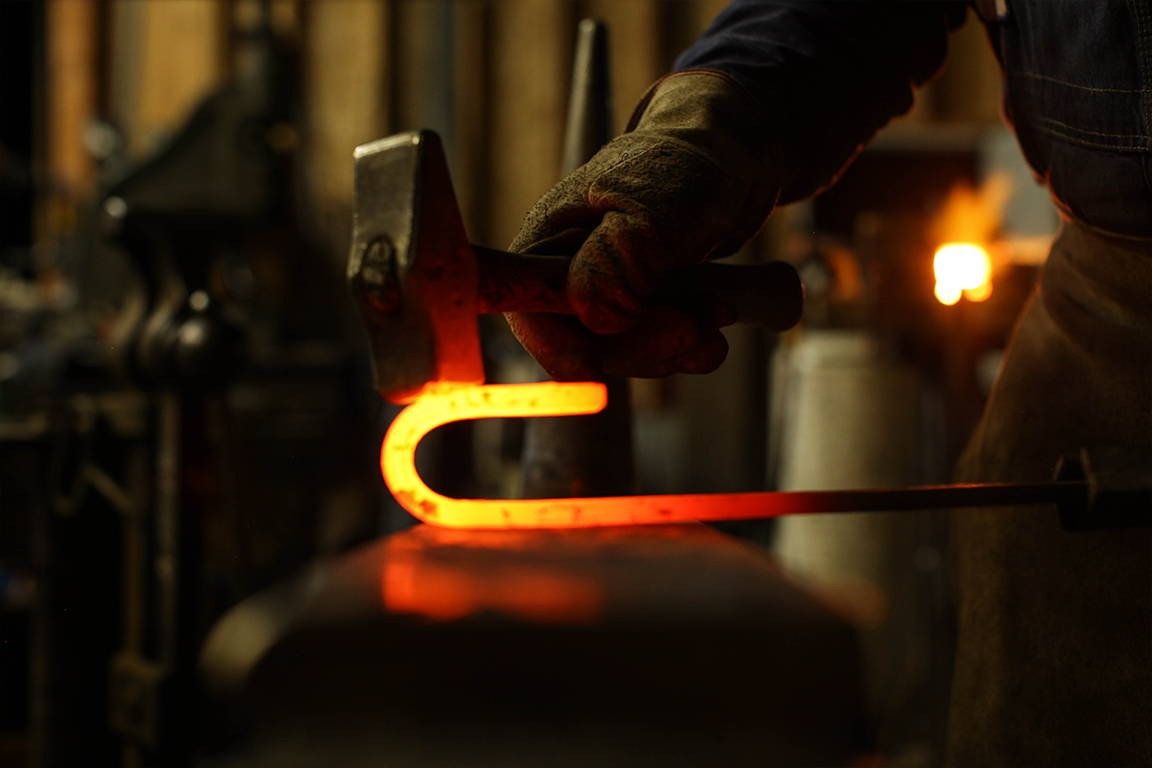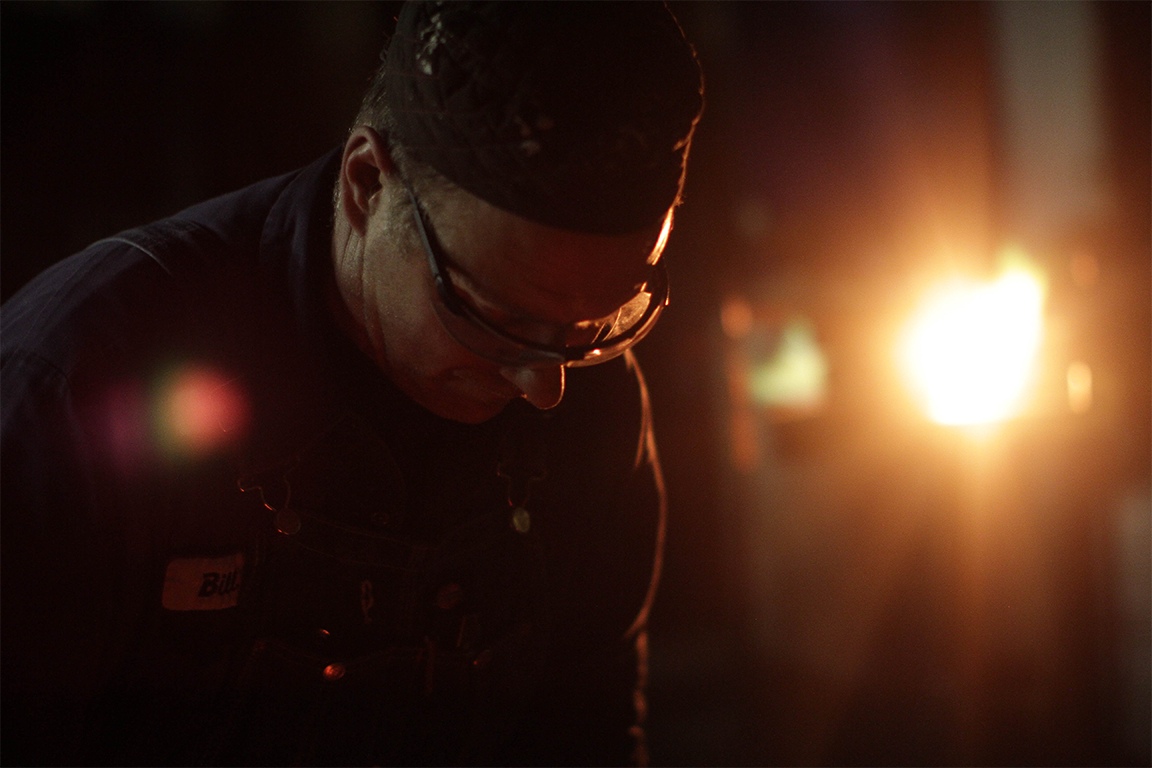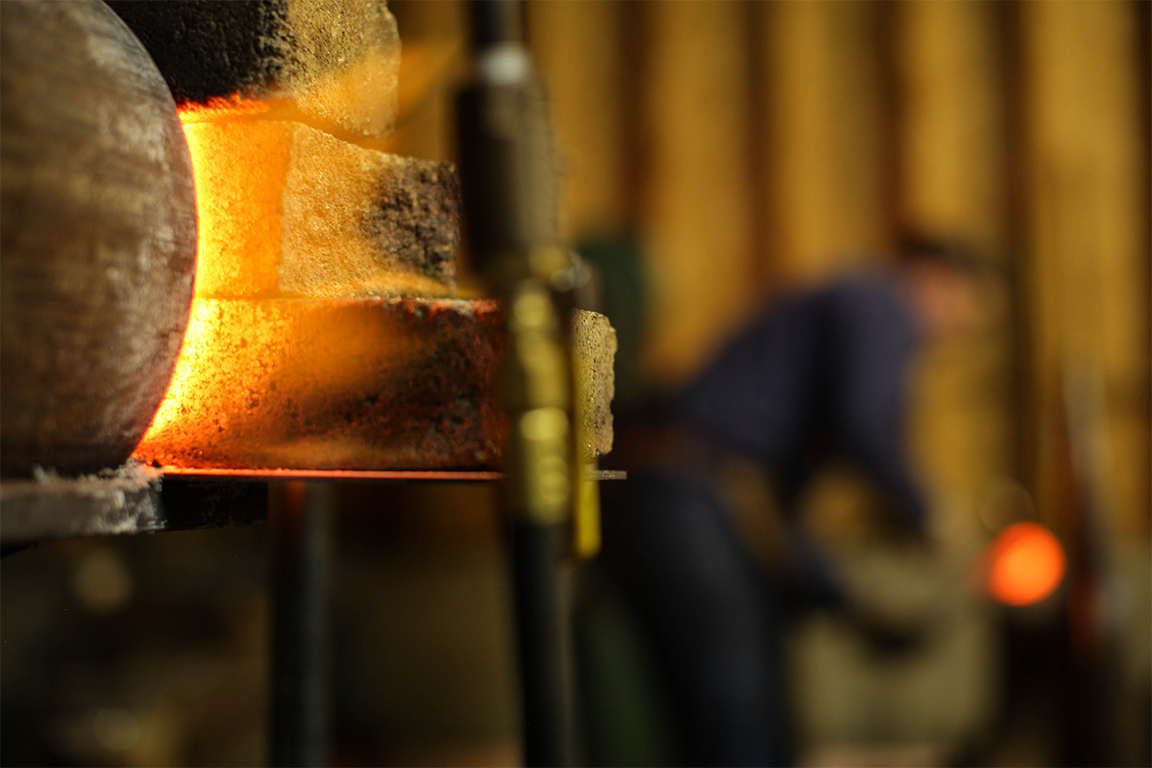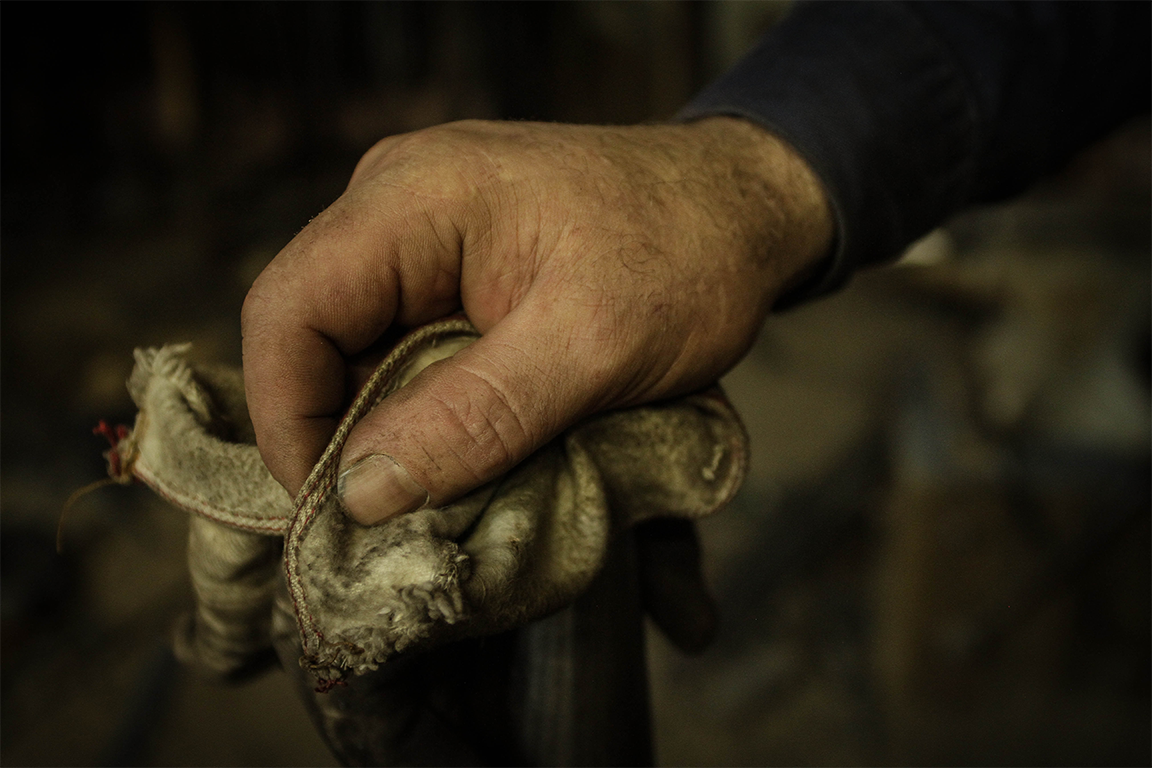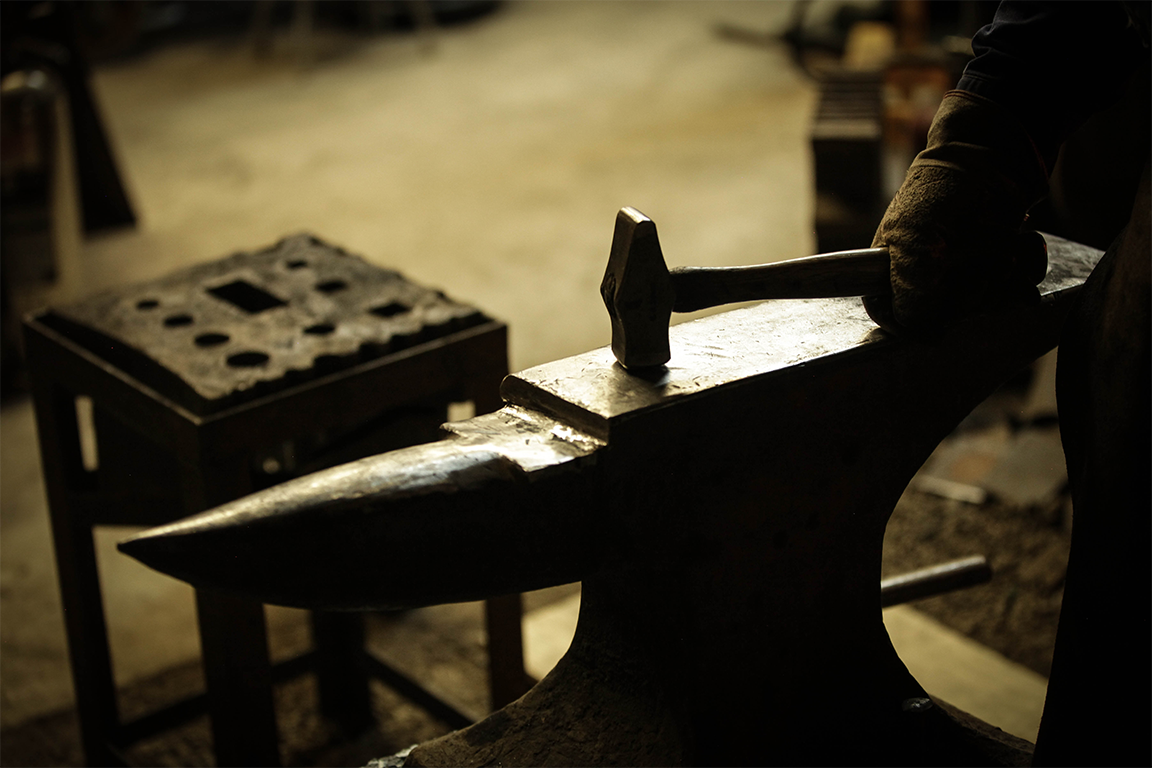 Blacksmithing techniques can be roughly divided into three other steps in addition to forging:
Welding;

Heat-treating;

Finishing;
Note that the additional steps are not always necessary and their application depends on the purpose of the final product,
Welding is the process of joining/combining the same or a similar kind of metal.
The heating treatment is used to achieve the desired hardness for the metal. The process consists of intentionally and repeatedly heating and cooling the metal to extreme temperatures to reach the material's desired hardness or softness.
Finishing is the process of shaping and polishing the product to the final desired look. There are several finishing techniques that will change the appearance of the forged hardware; some popular ones include polishing, brushing, painting, and waxing the final piece.
---
A couple more pictures of Bill at the Shop.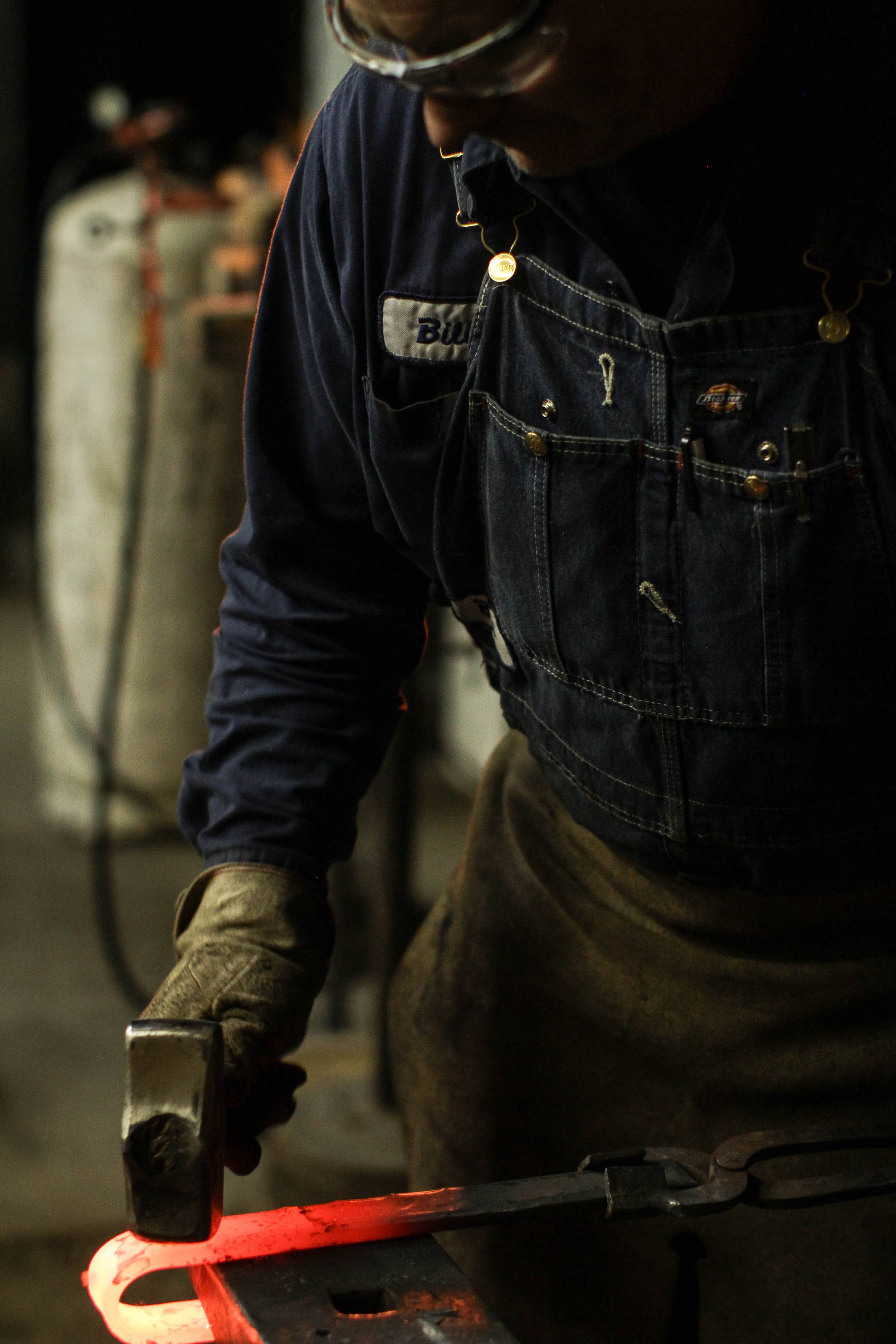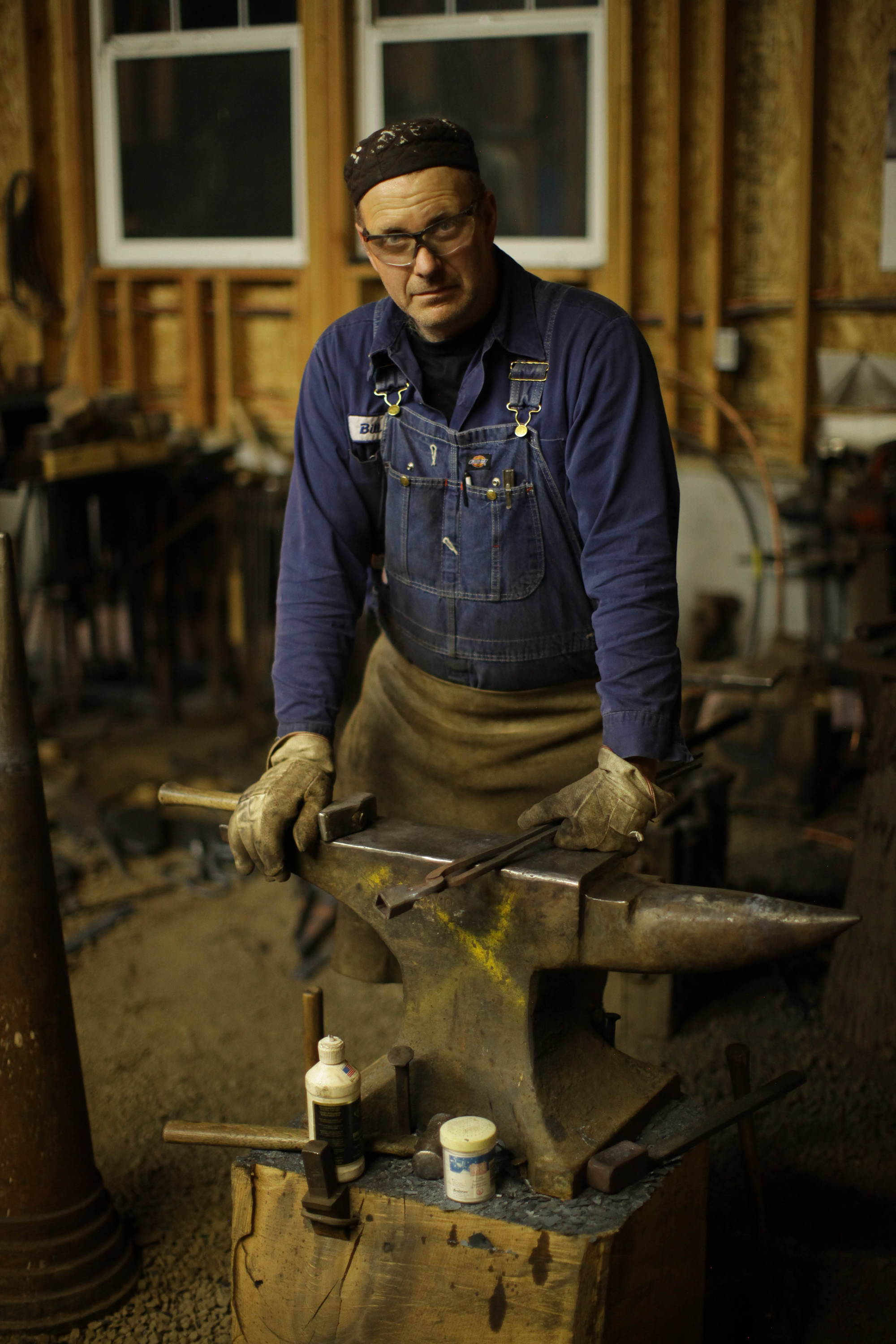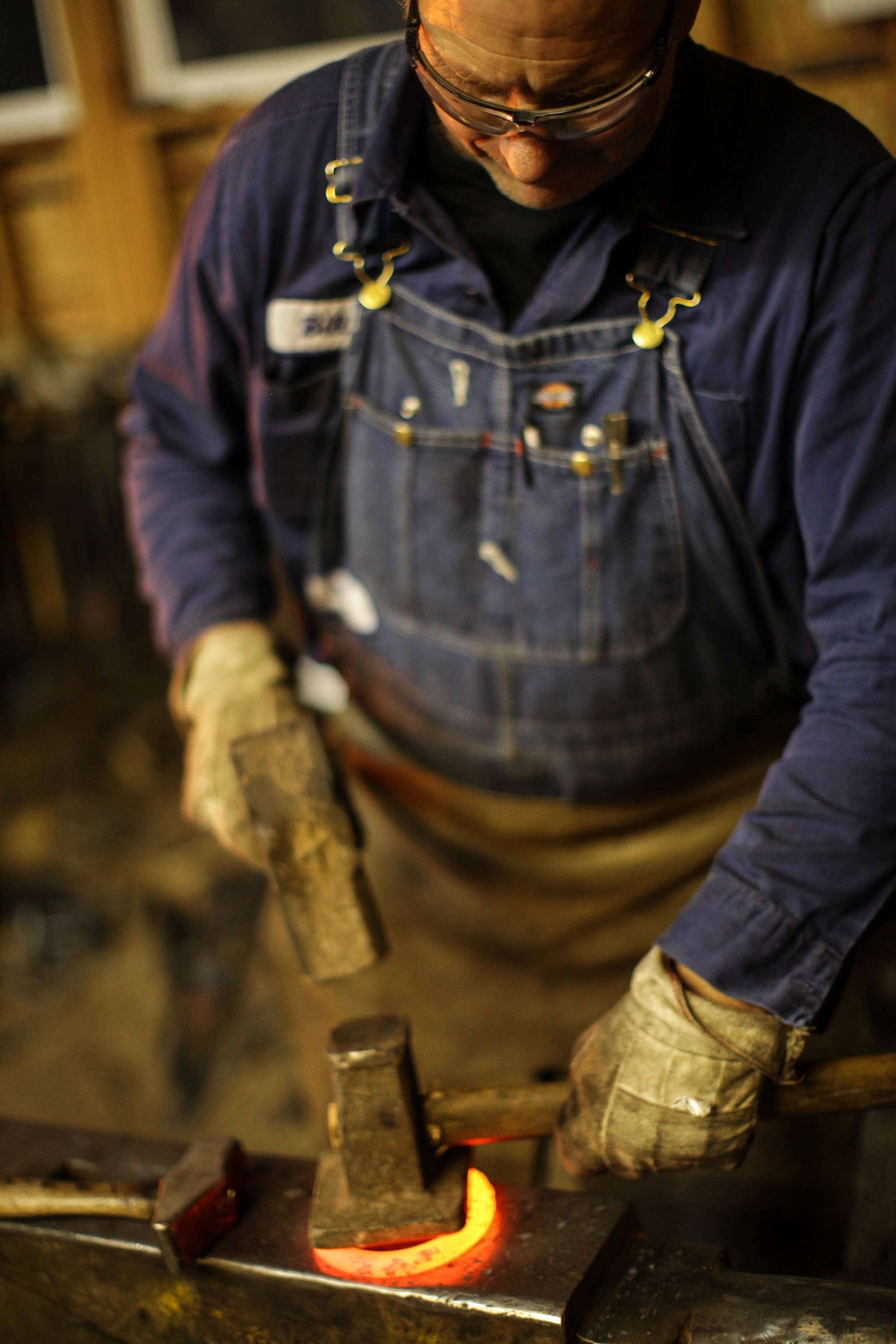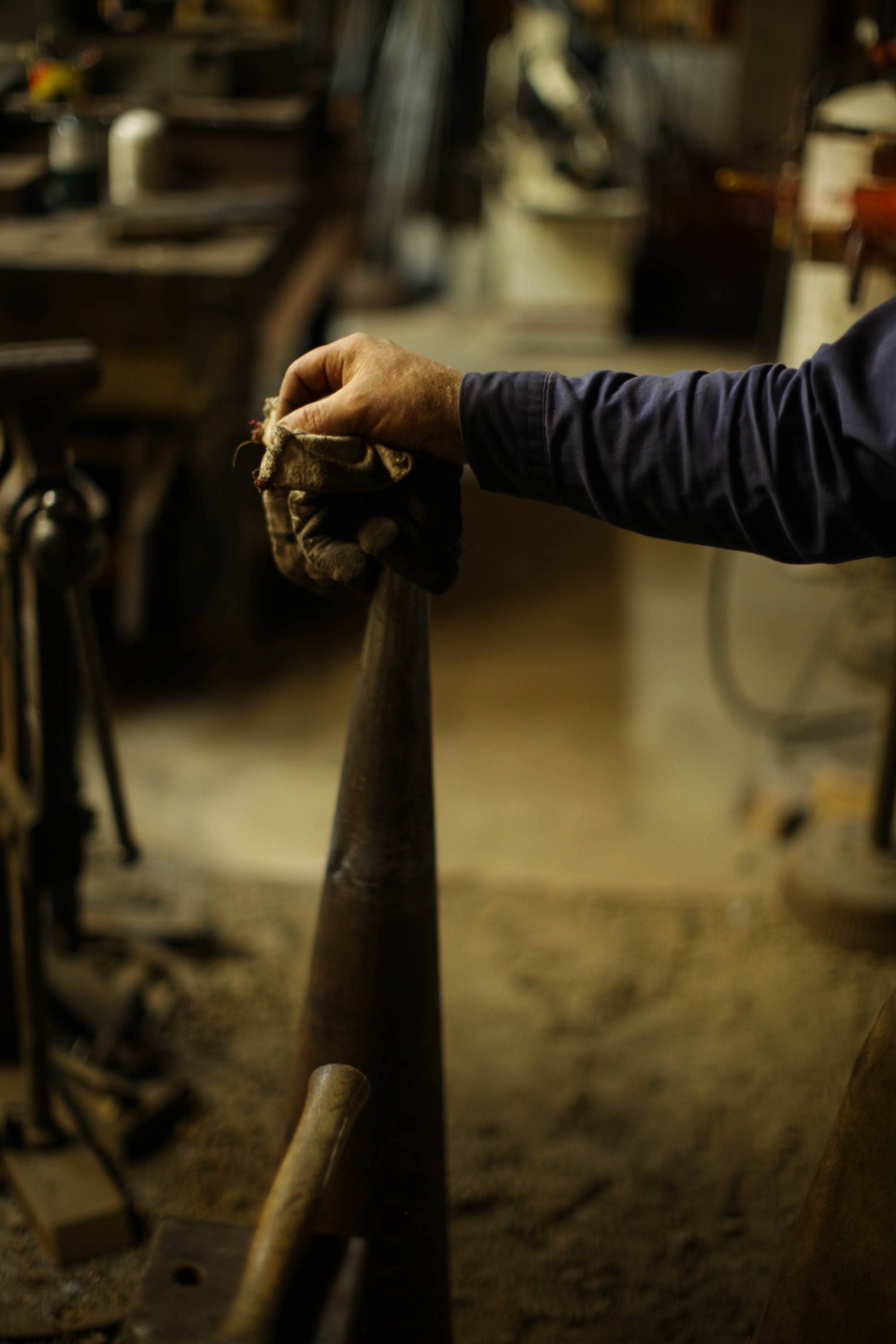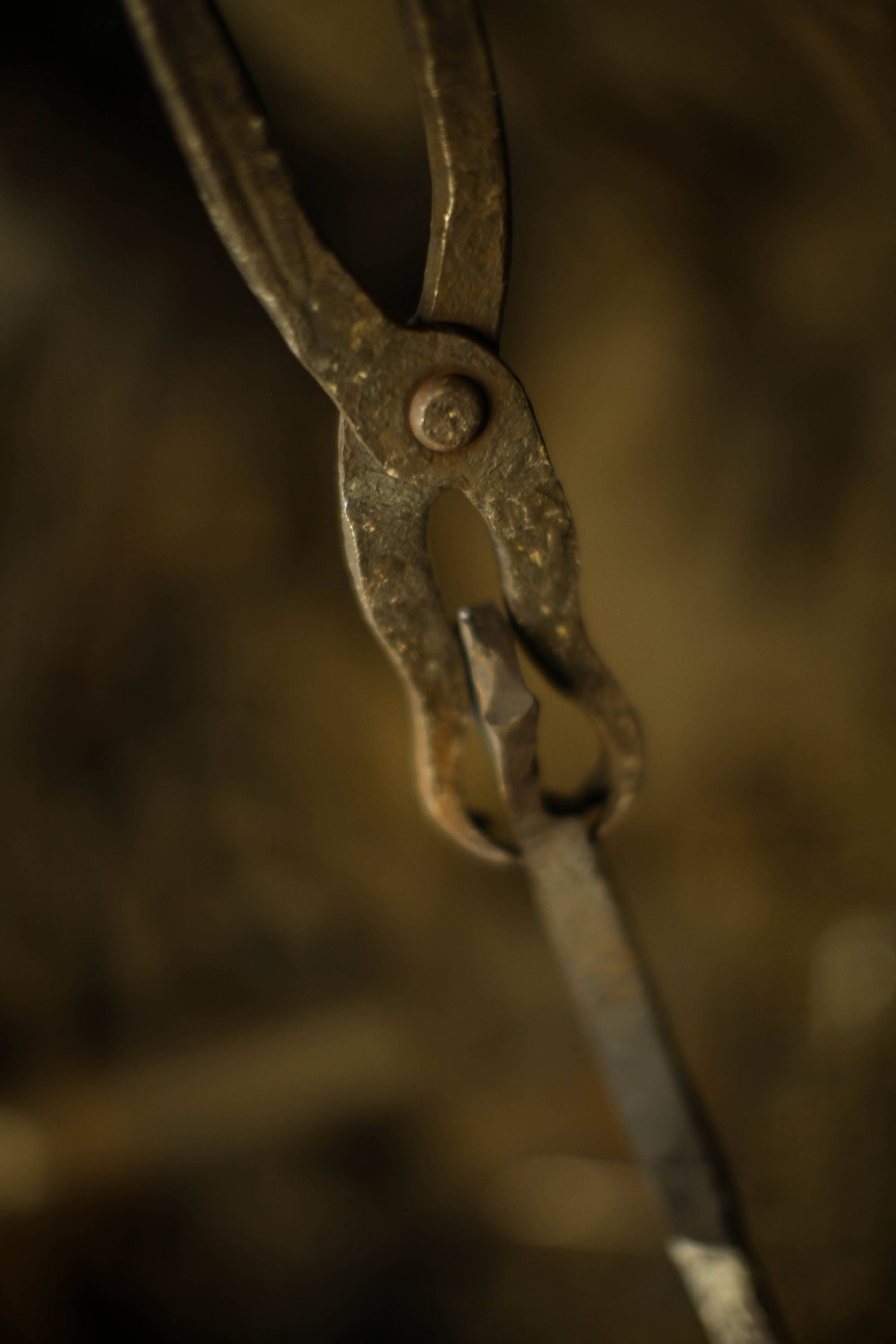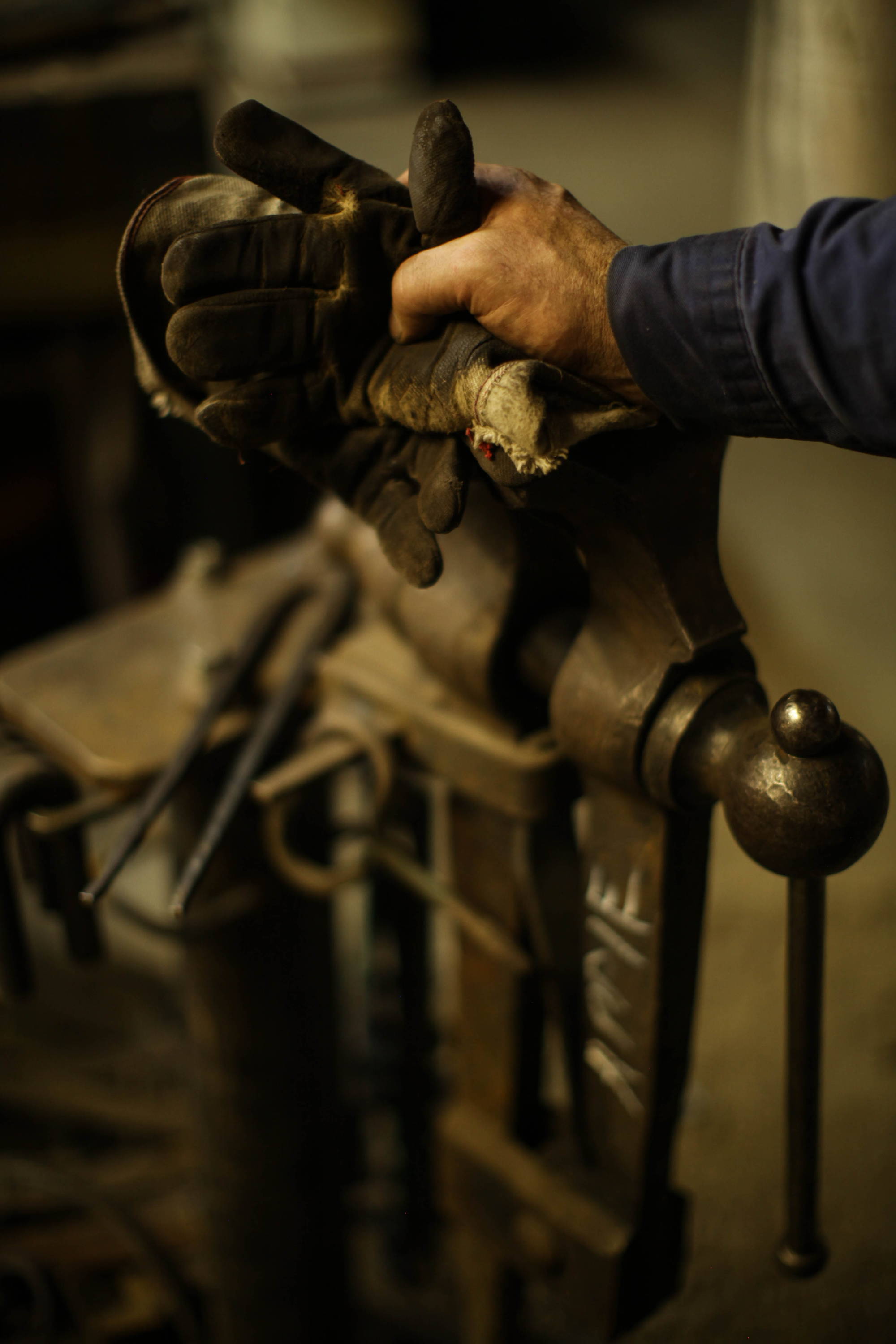 A close up on some of our hand forged products: Ring pull, strap hinges, and regular hinges.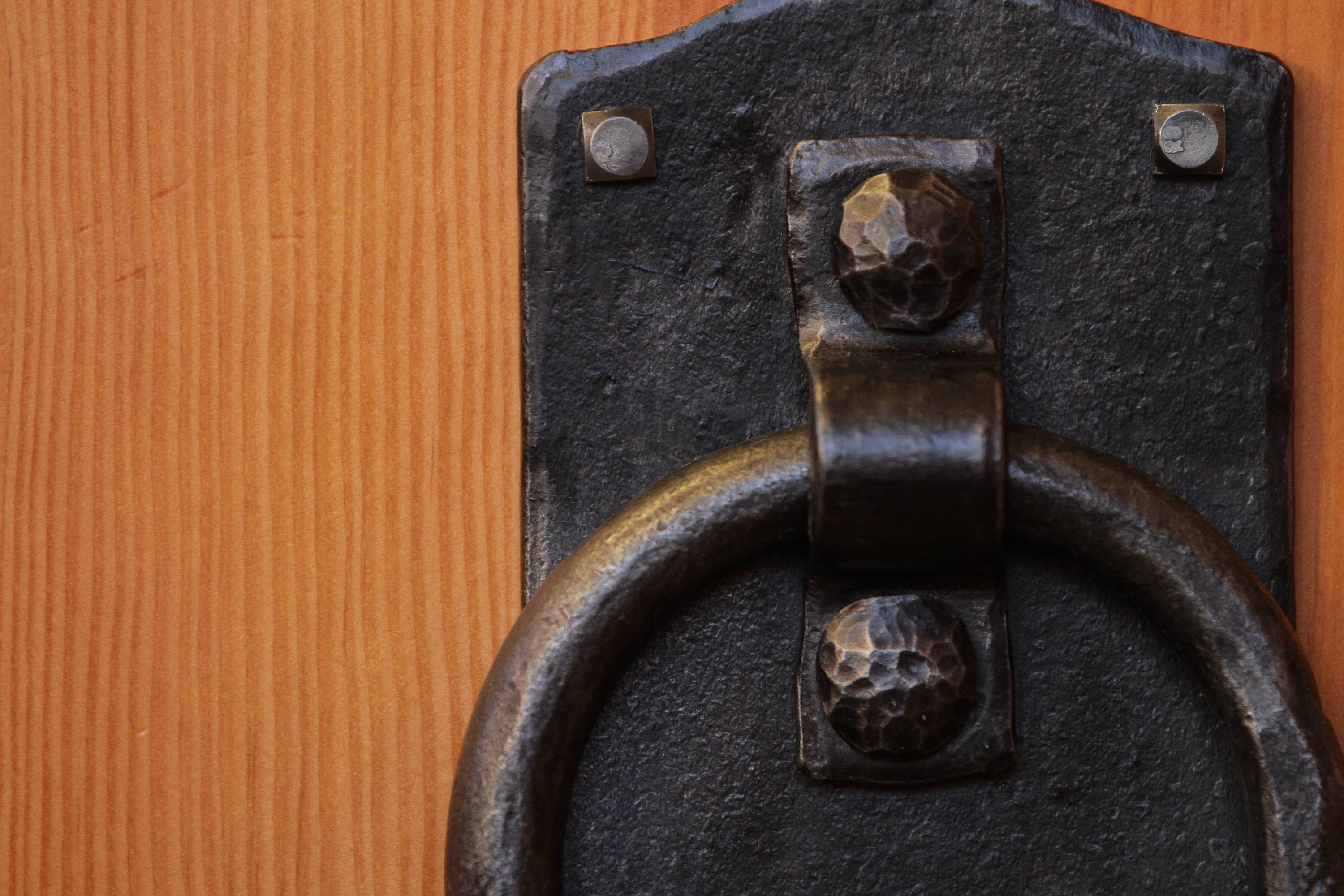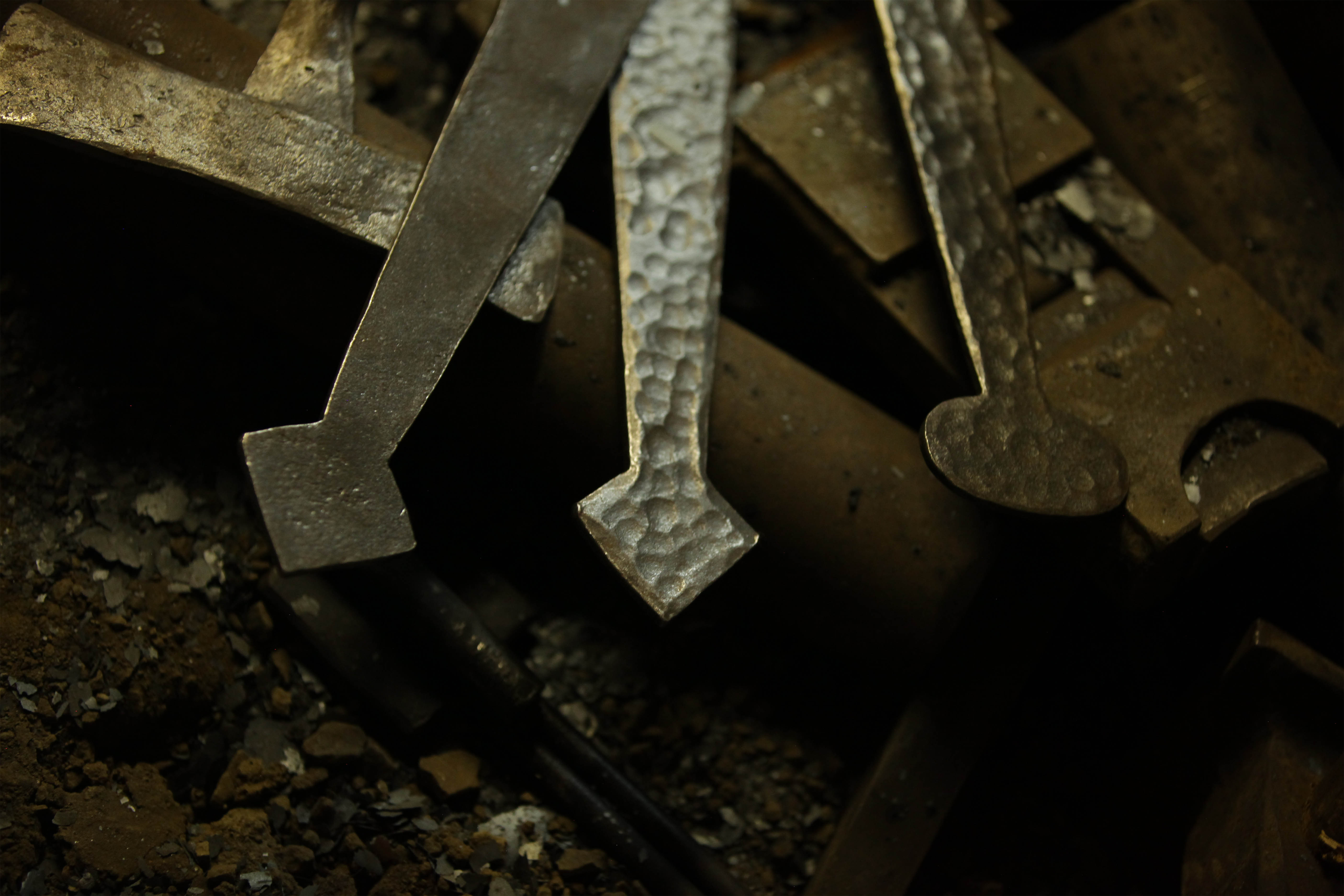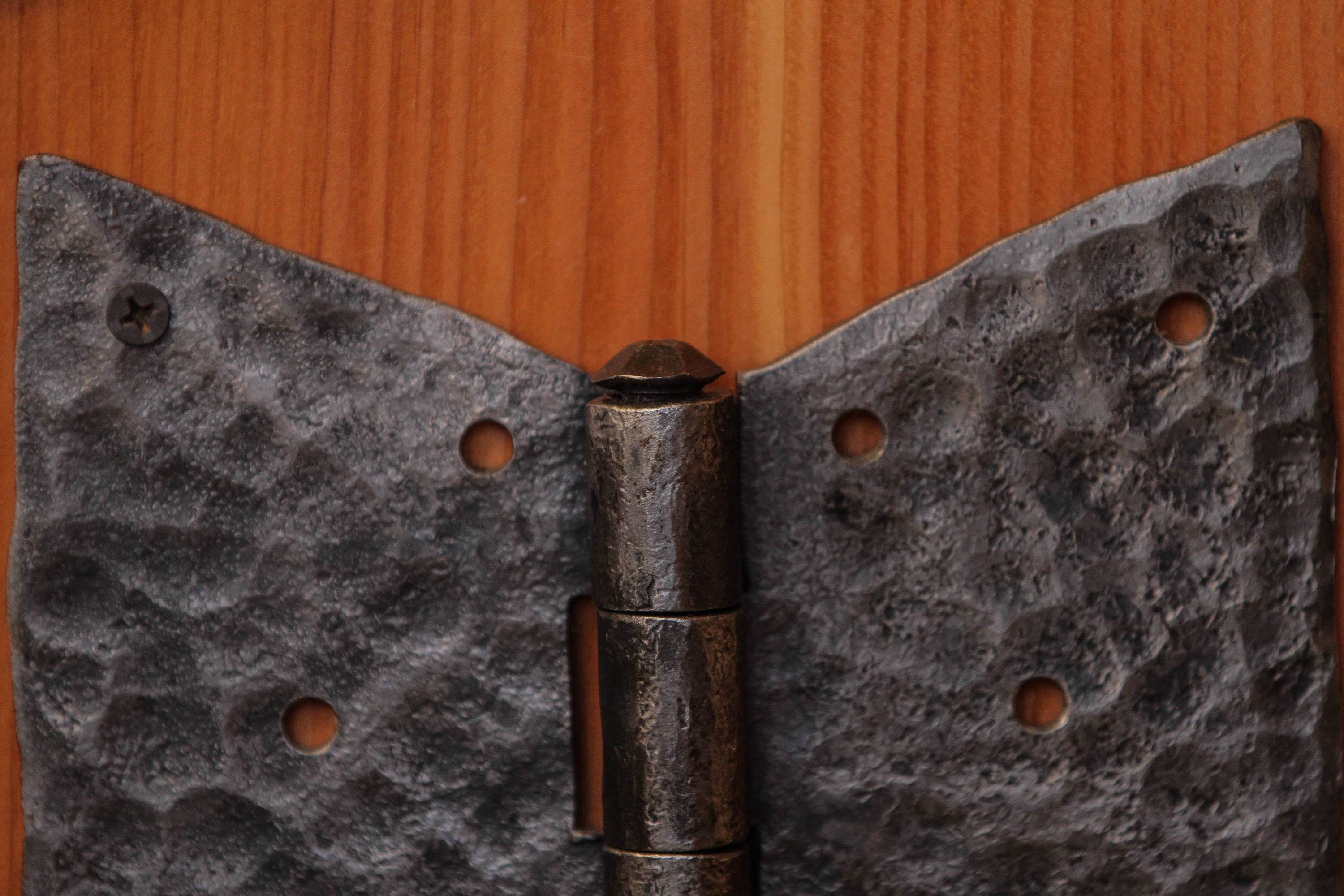 Shop Hand-Forged Hardware by RealCraft
RealCraft offers a large selection of hand-forged door hardware and also crafts custom designs upon request. For more information on custom hand-forged hardware, send us an email at info@realcraft.com