An Afternoon at the Shop.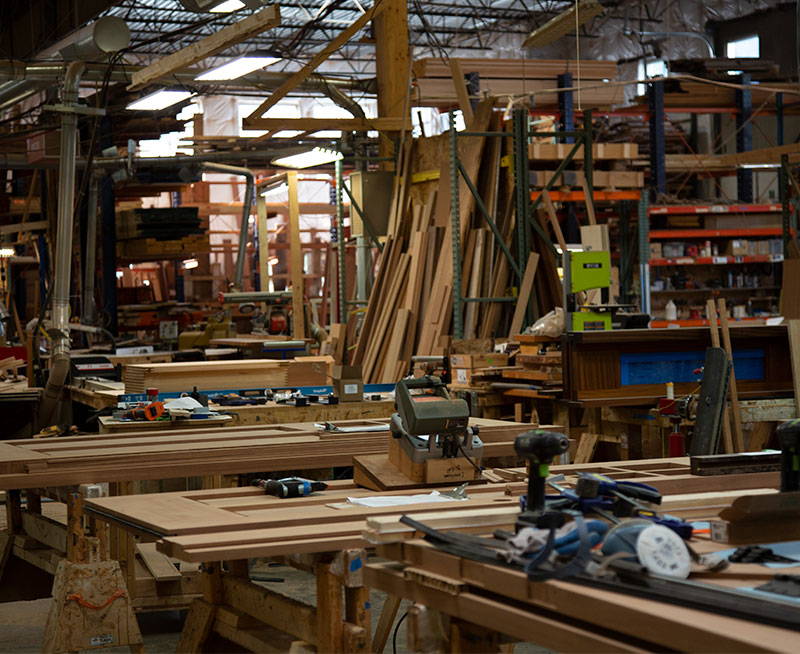 WHERE IDEAS BECOME REALITY.
When we say we build our barn doors and carriage doors by hand and with love, we really mean it.
This week we spent an afternoon with our amazing crafters at one of our warehouses. For this post we decided to highlight the people behind our carriage doors. Even though all of our three warehouses are pretty amazing and unique in its own ways, there is something really special about building carriage doors and garage doors. Perhaps because carriage doors are a little more complicated to build, or maybe because the building process is a team effort and there are so many steps and people involved to make sure the door is flawless… It is hard to say ,there's just something quite beautiful about them.
During the afternoon, we took some pictures of the crew at work. In the pictures it is clear that the boys know what they are doing and everybody is working together to achieve perfection and make someone's dream door as beautiful as it can be.
Okay, now let's take a look at those pictures!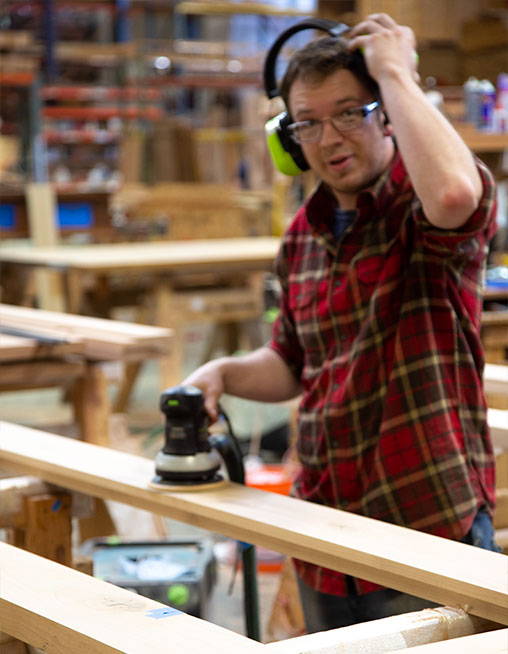 I love barn doors, but I am so glad I am on this side. Carriage Doors are so much fun!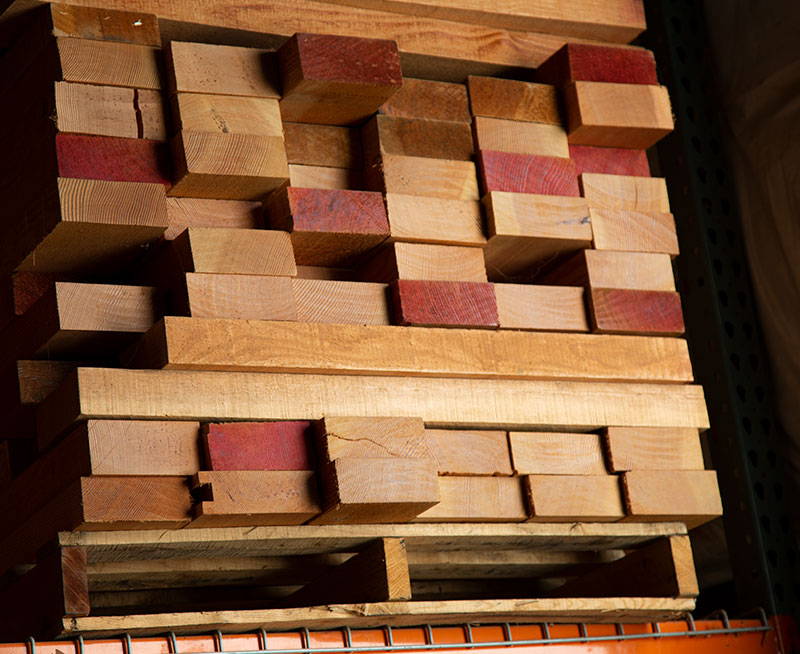 Being at the shop is an immersive experience, really. The sounds, the smell, the colors, the conversations... We know, it might sound like it is just a bunch of convoluted noise, but in reality it is not.It is like a symphony, every element and action adds to the atmosphere and makes the space feel just right.
And the smells, oh the smells! The smell of freshly cut wood is really something special. It is hard to describe, the mix of smells of different wood species is like a hug , it's something that goes through your whole body. We think comforting and familiarare the best words to describe the feeling of being there. Do you know that smell when you open a brand new book, or when you open a box of crayons, or when you get home after a long trip? Aren't those smells just perfect? It feels exactly like that at the shop; it feels warm.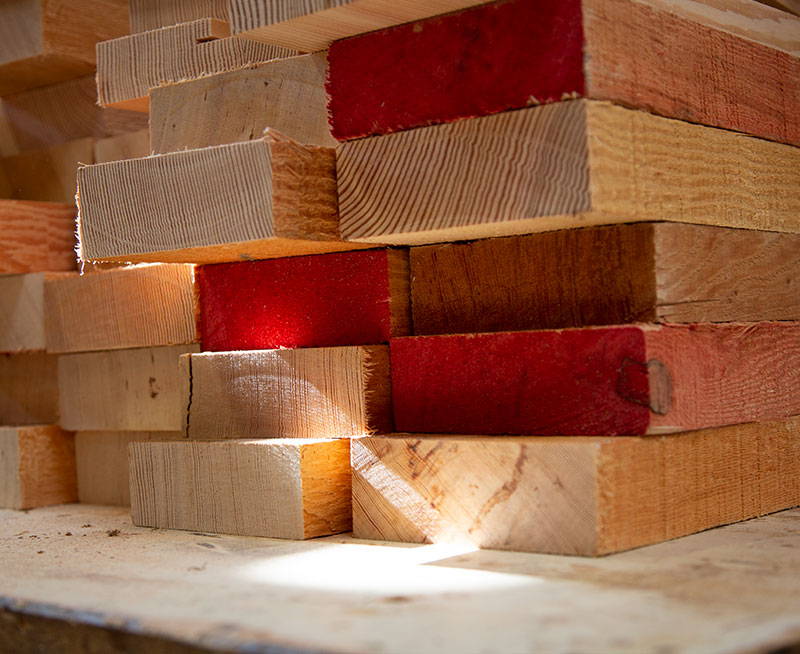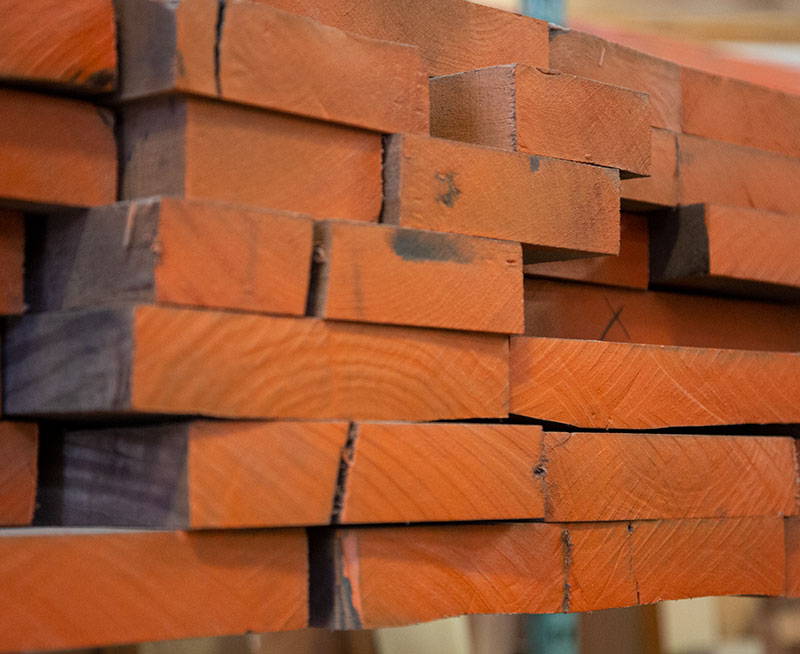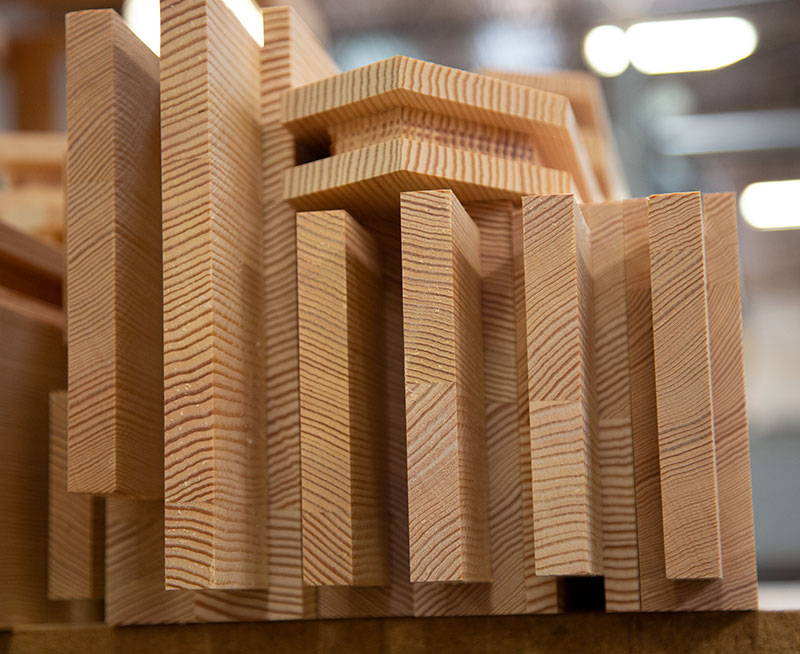 Incredible colors and textures.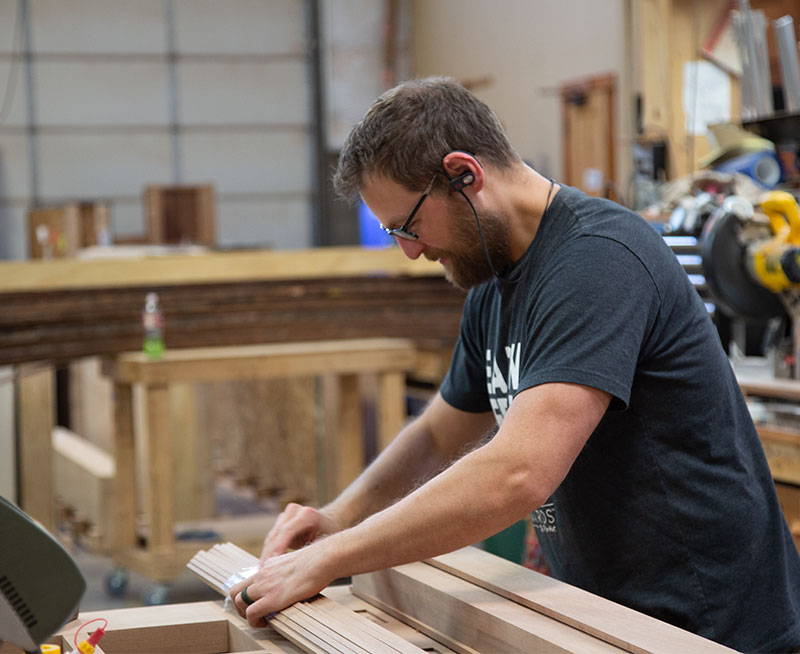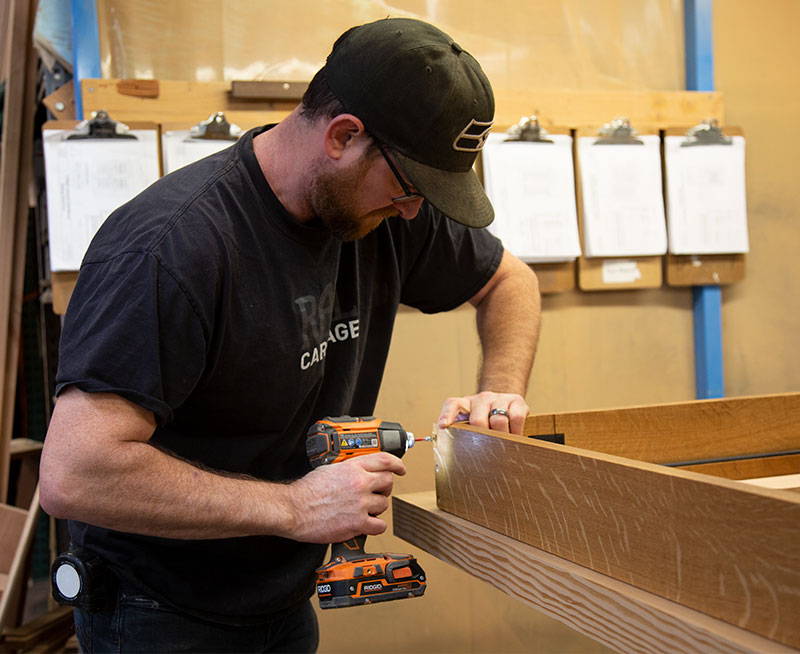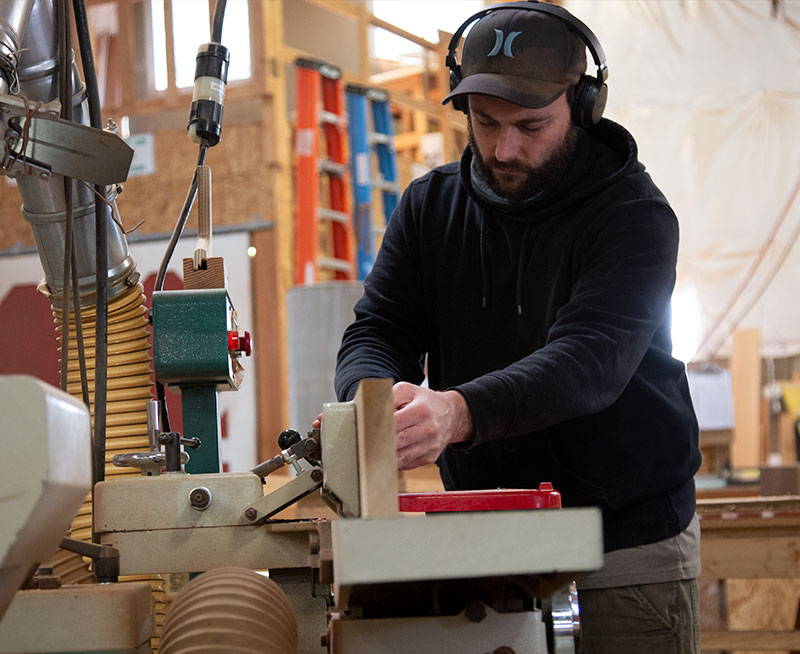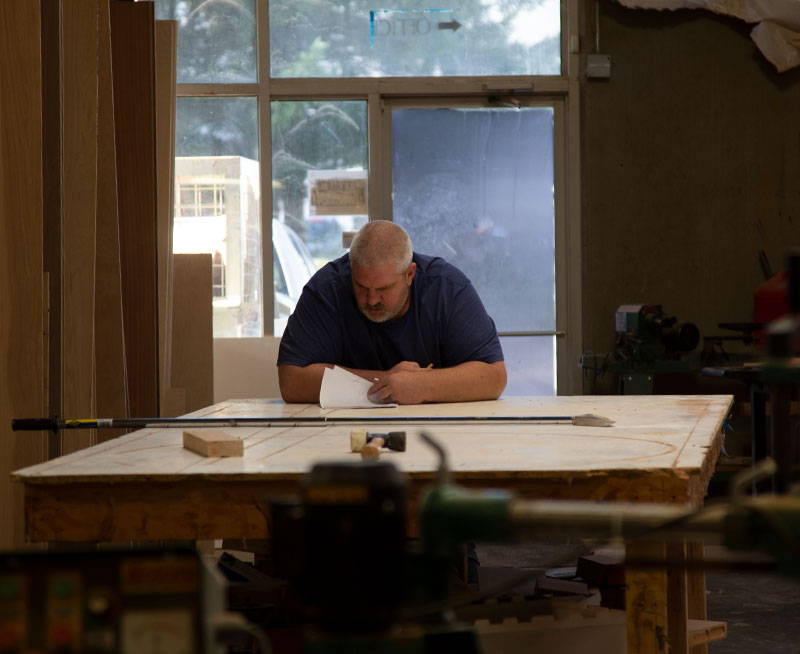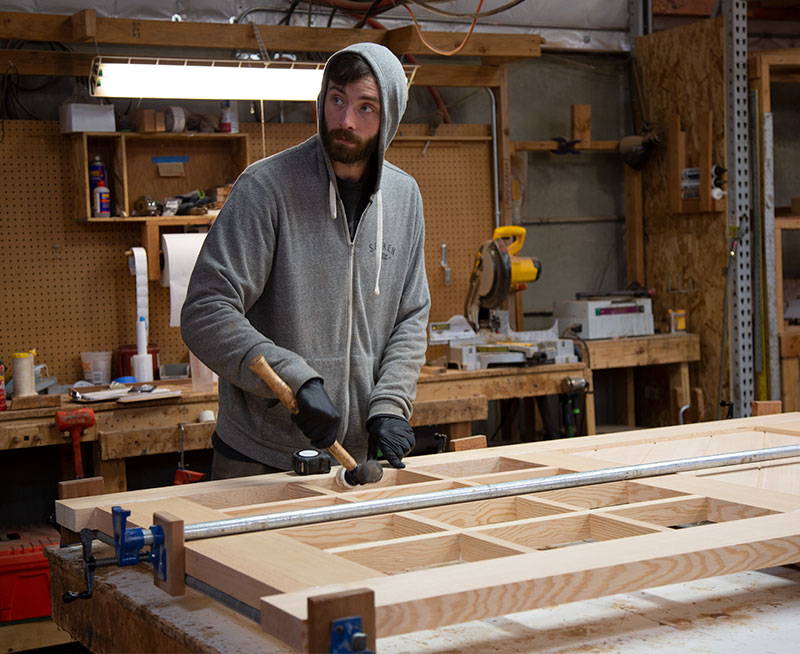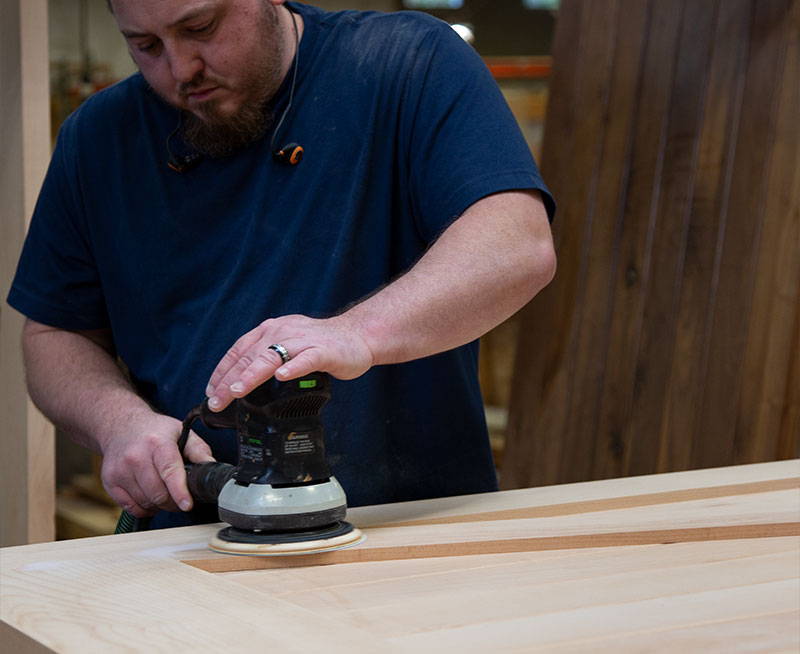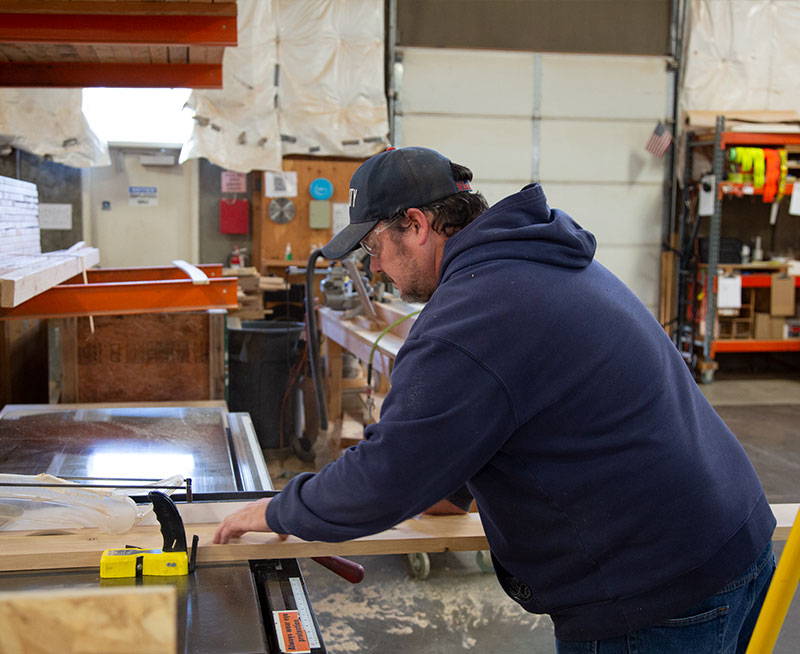 At RealCraft, all of our crafters (or wizards) know the basics about every step of the process of building a barn door or carriage door. However, each and everyone on our team is an expert in one of those steps. That's the reason our doors look and feel the way they do.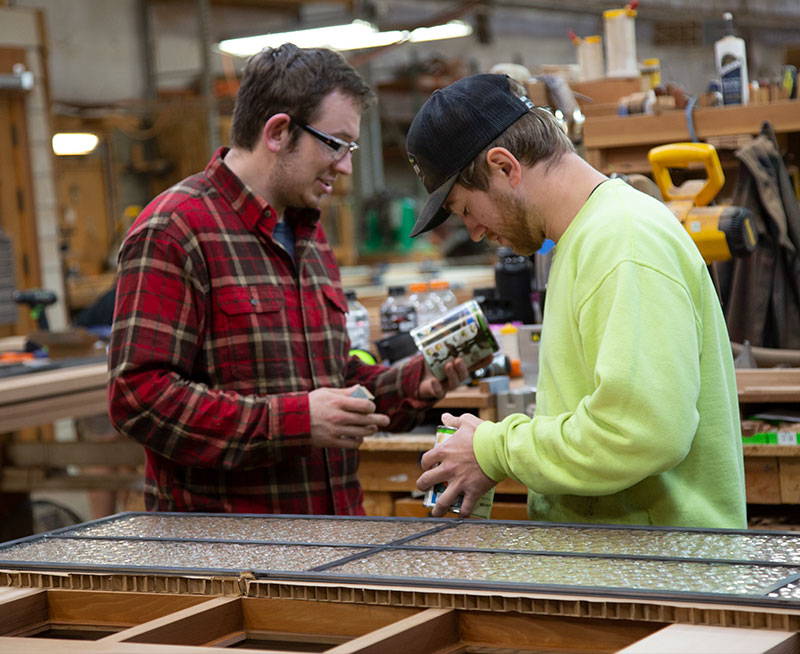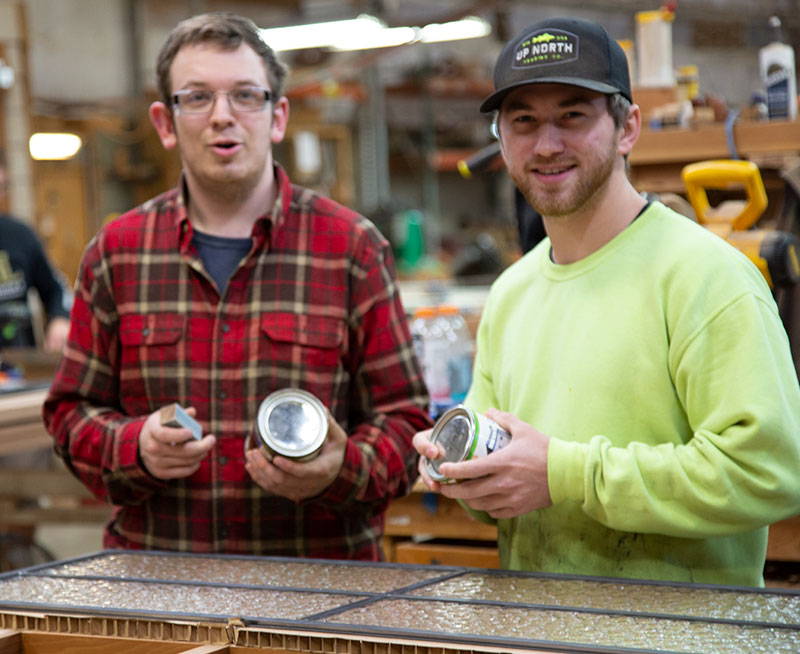 As Wiz Khalifa says: Work hard, play hard!We would not be where we are if it was not for the hard work of our staff. We are extremely grateful and lucky to have such incredible, talented, and fun people on our team. When everybody is committed to doing their best to deliver something beautiful, the result is always special.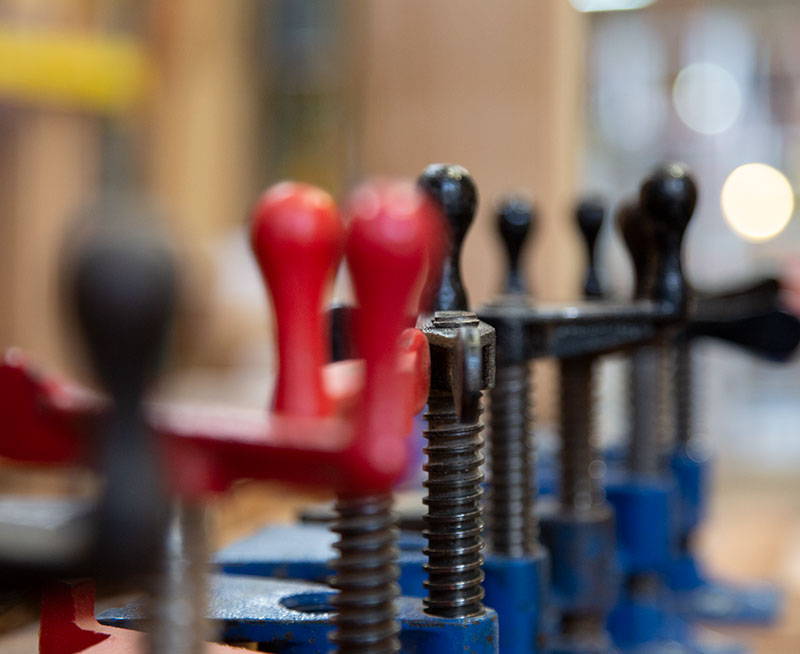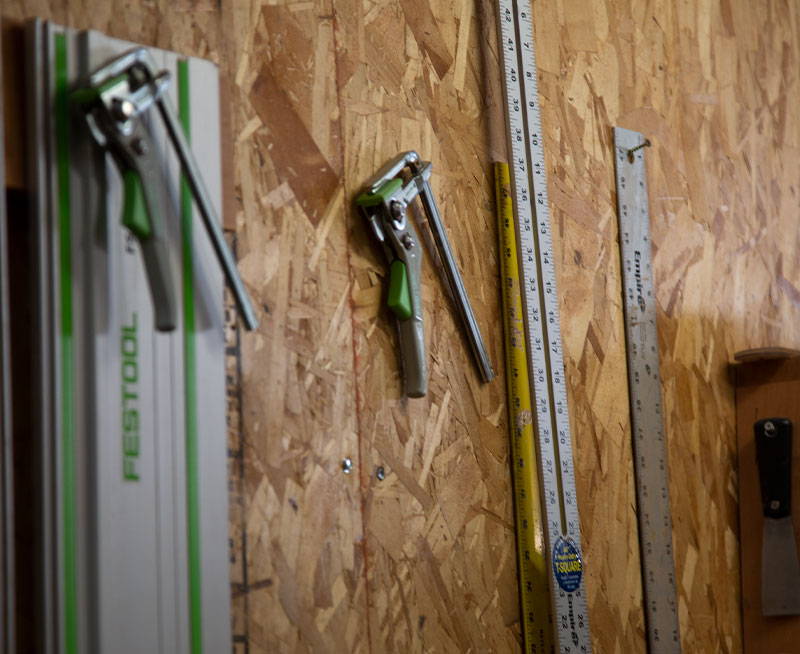 A warehouse with personality!
Because it is not a "mess" when you know where everything is.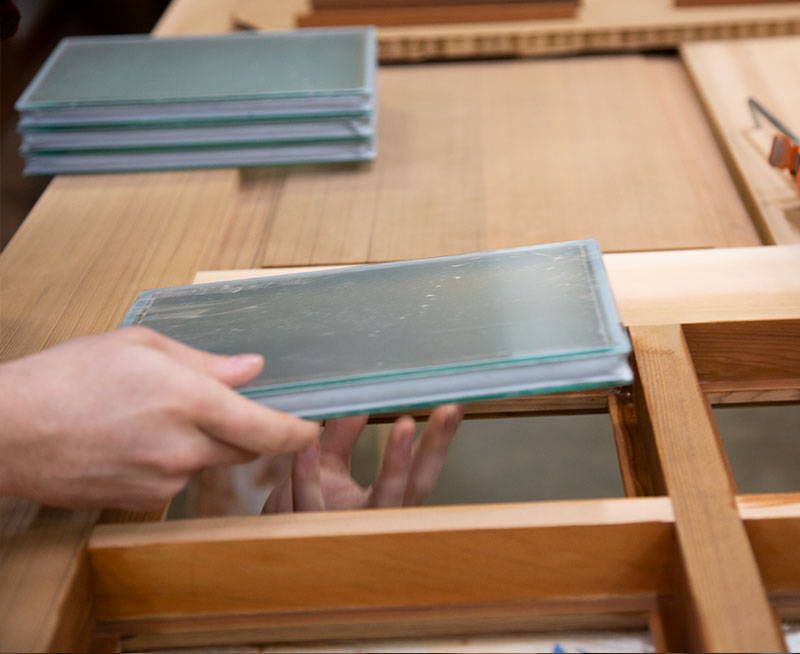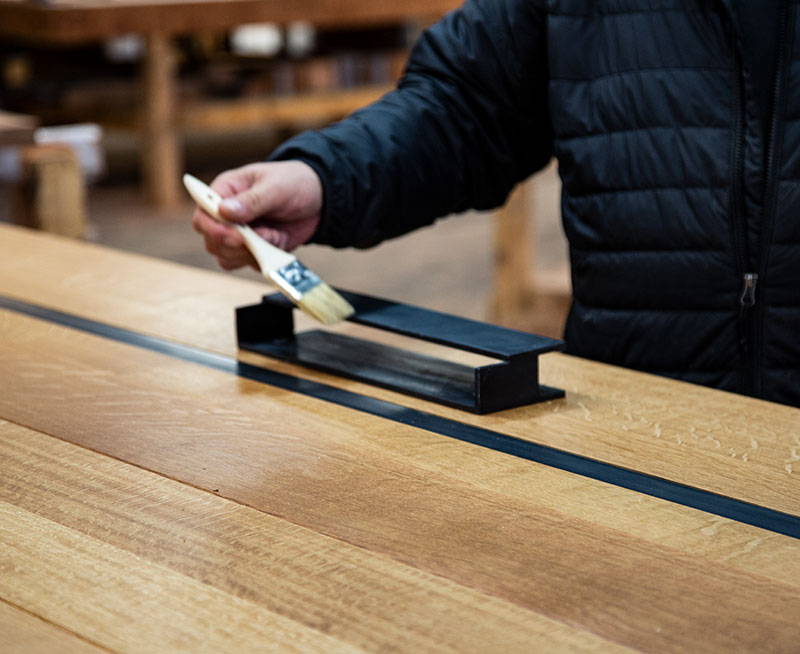 With everything built by hand, we are extra careful to assure your door is impeccable. All details matter and a lot of thought and effort is put into every single step: from the door drawing to the packaging. Your satisfaction is our priority!
TEAM WORK MAKES THE DREAM WORK.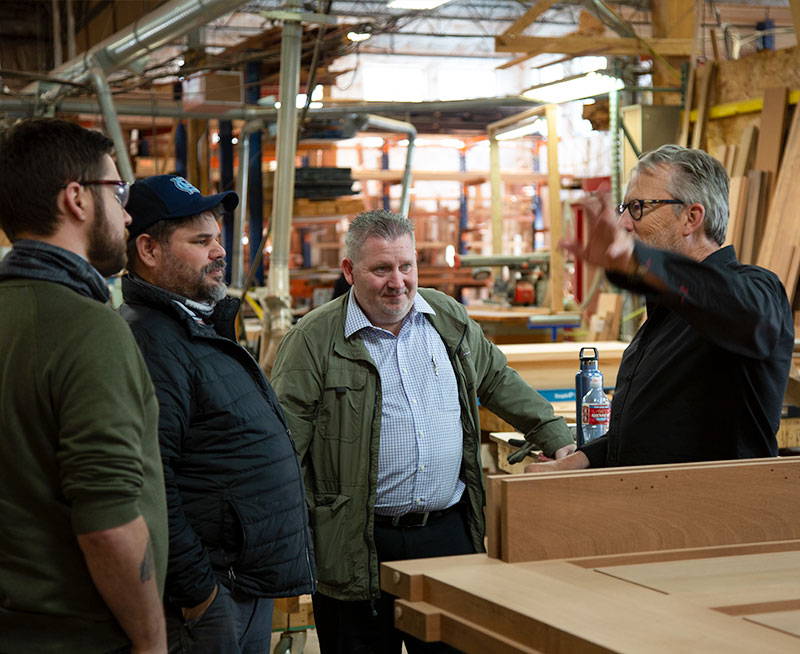 A Real team with Real people.
And that was an afternoon at the Carriage Door Shop: Where Ideas Become Reality. And this is RealCraft!