MINIMALIST STYLE BARN DOORS
Discover minimal barn door designs and styles with extra functionalities.
MINIMALIST STYLE BARN DOORS
---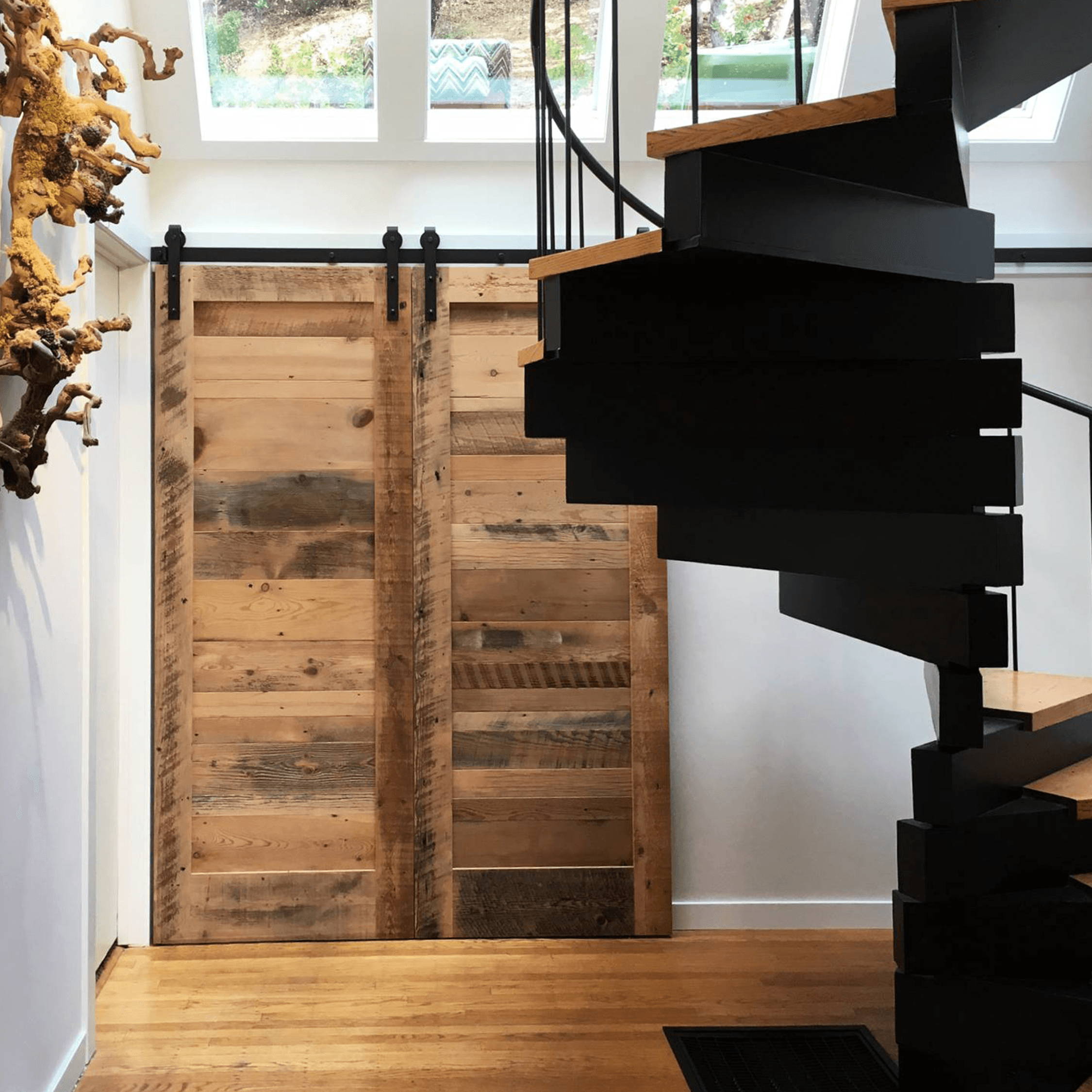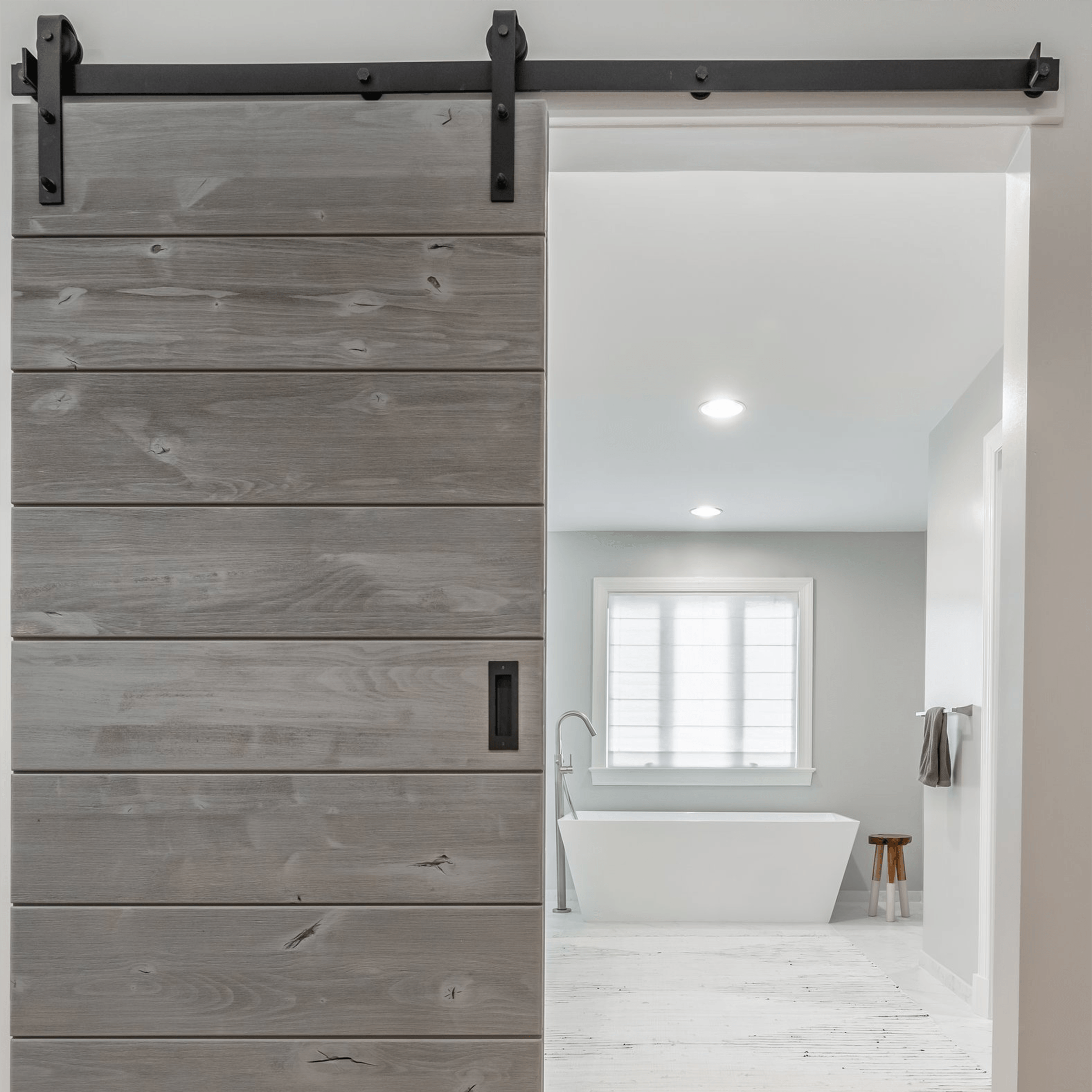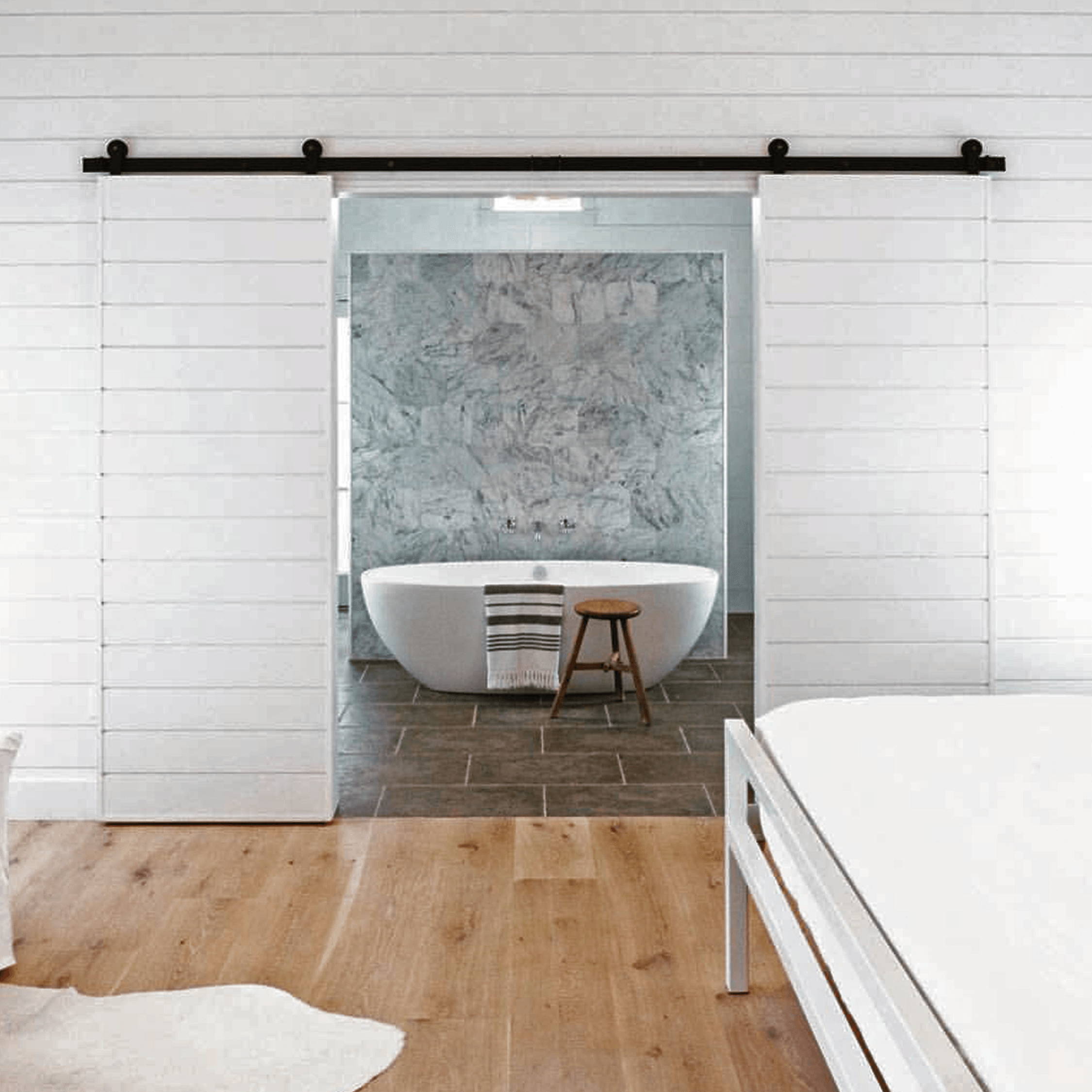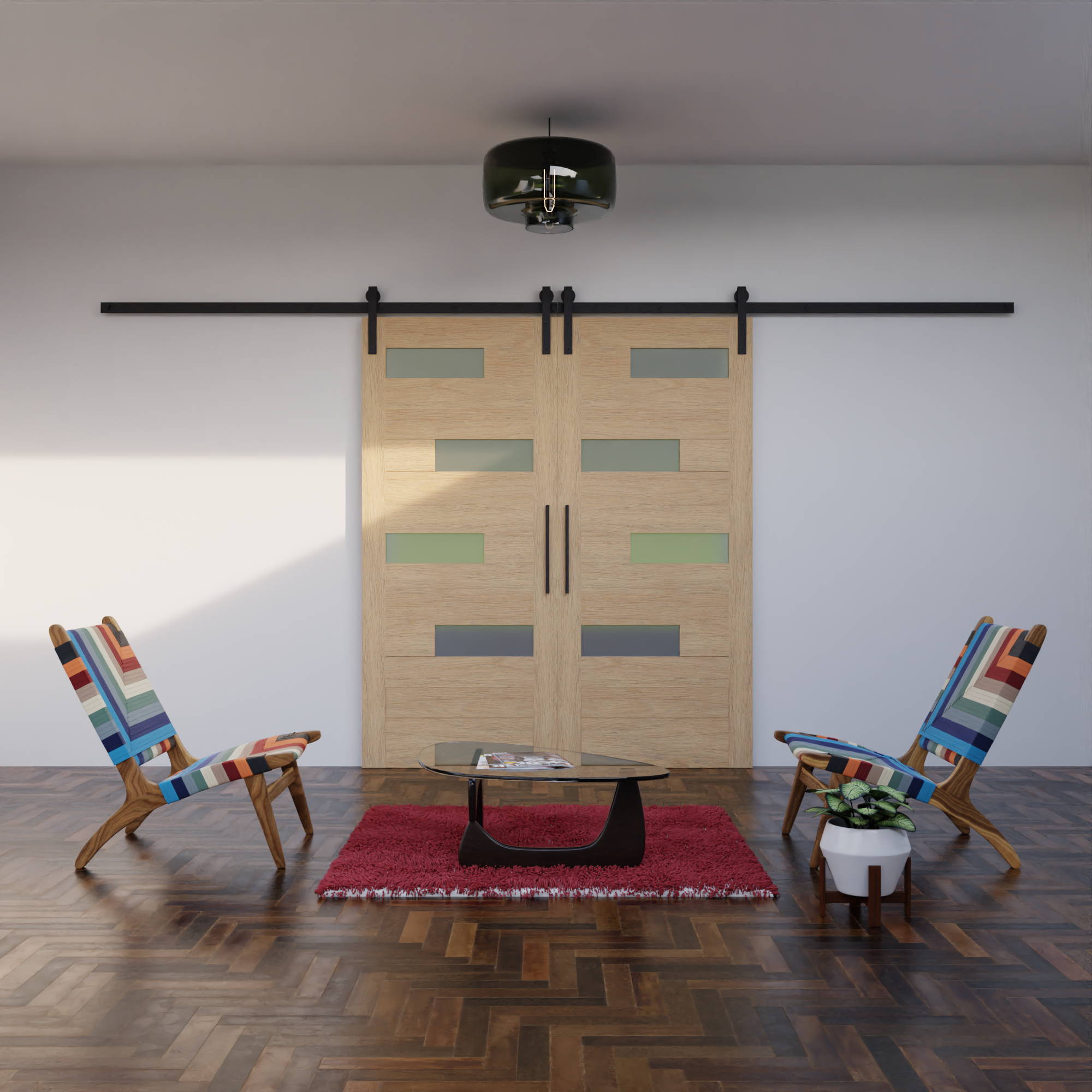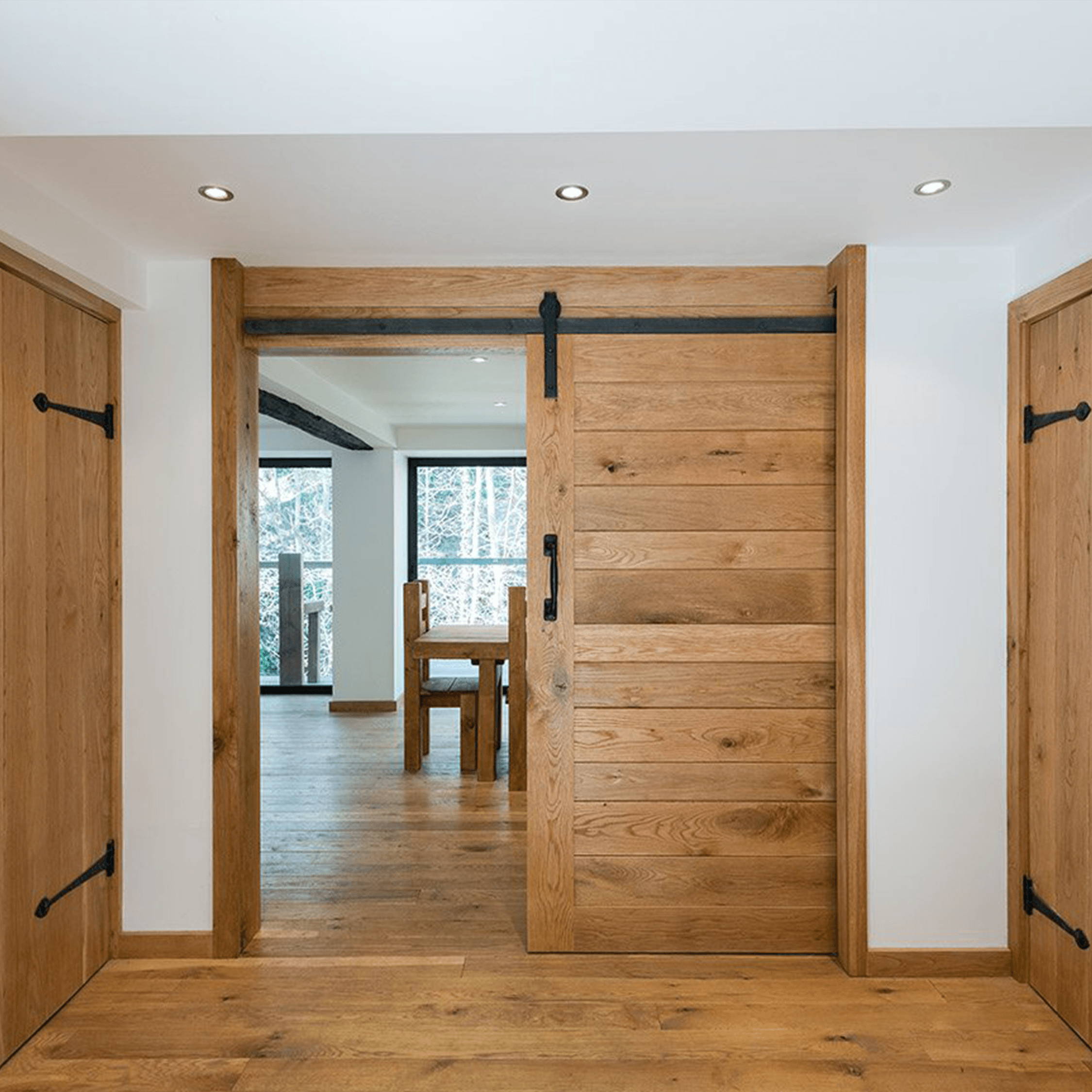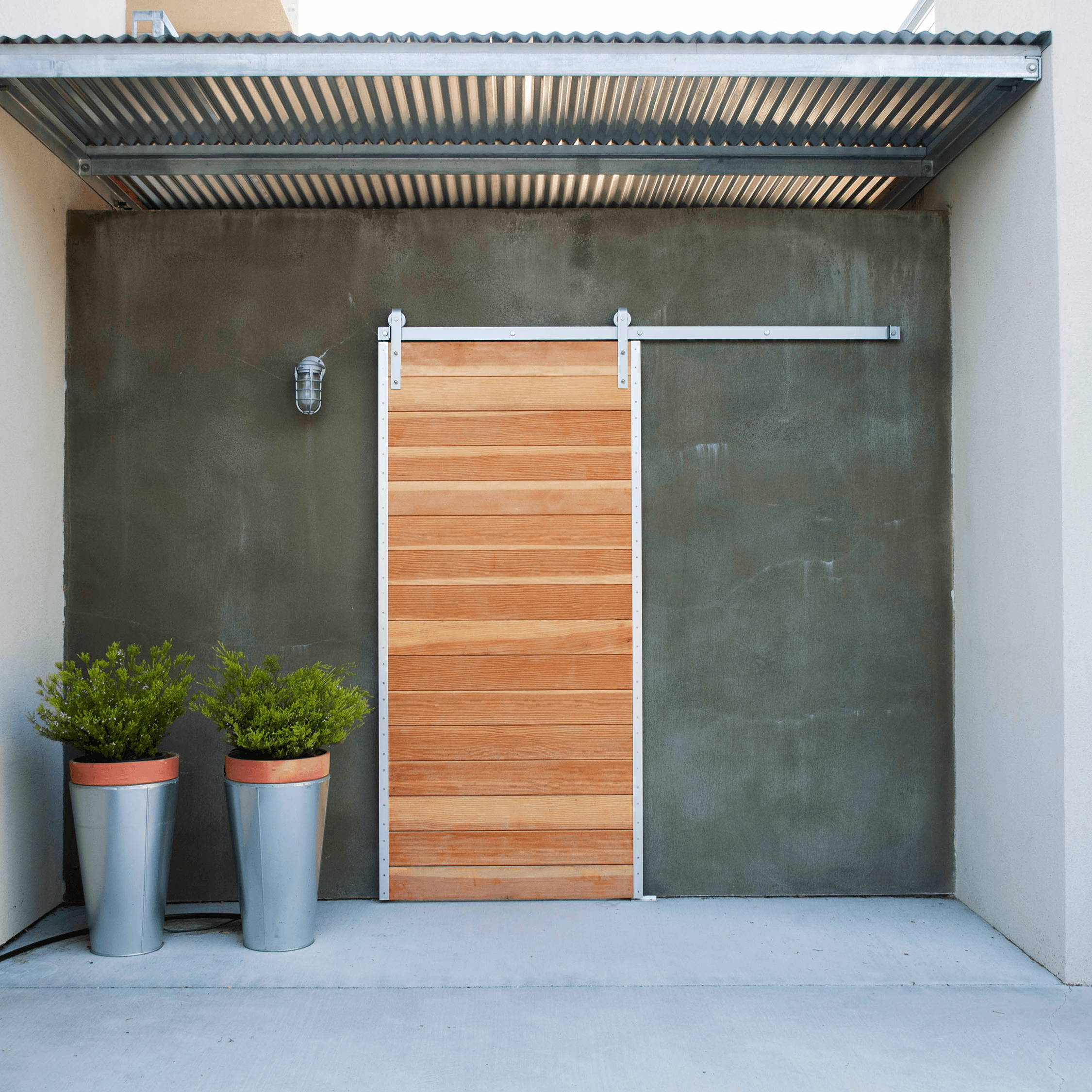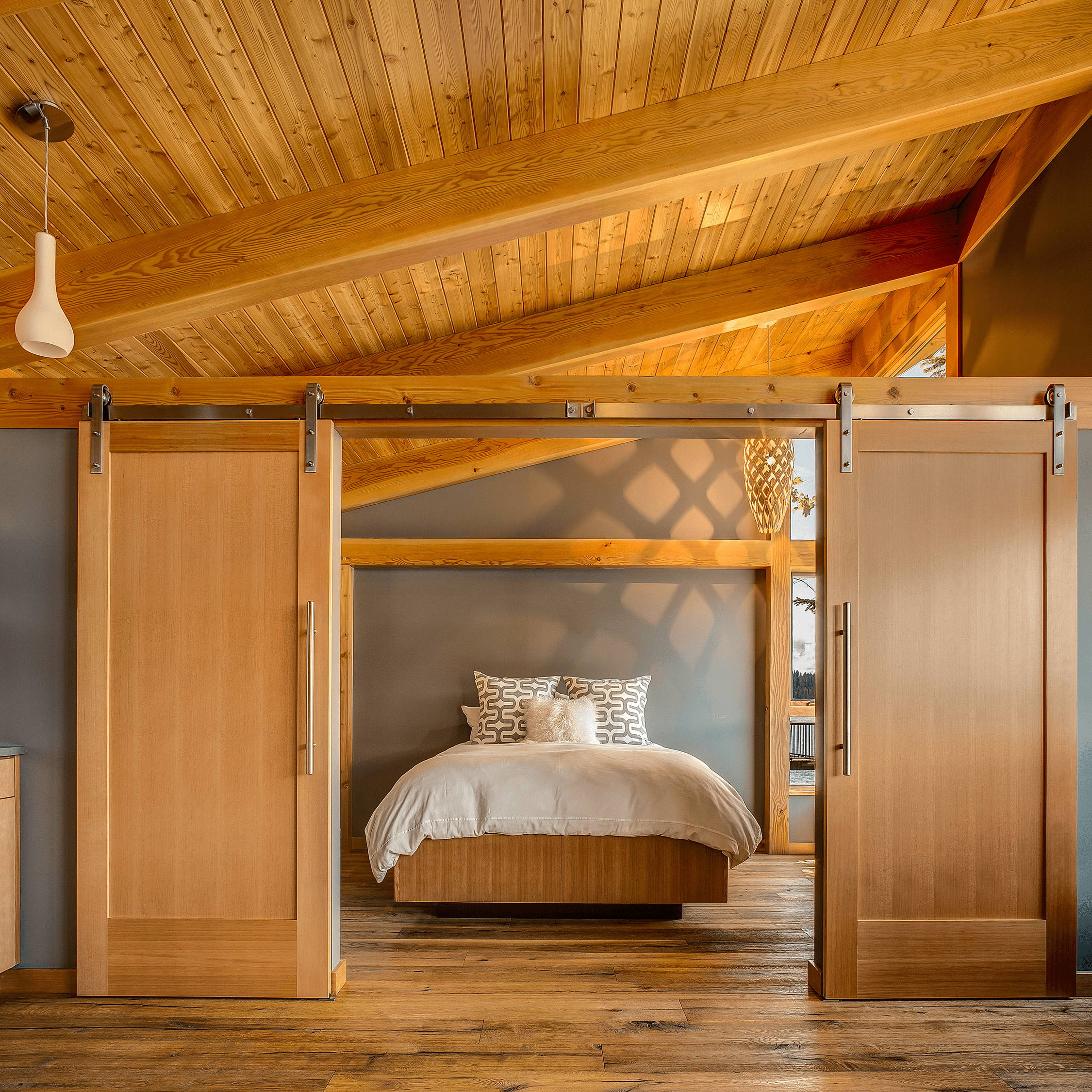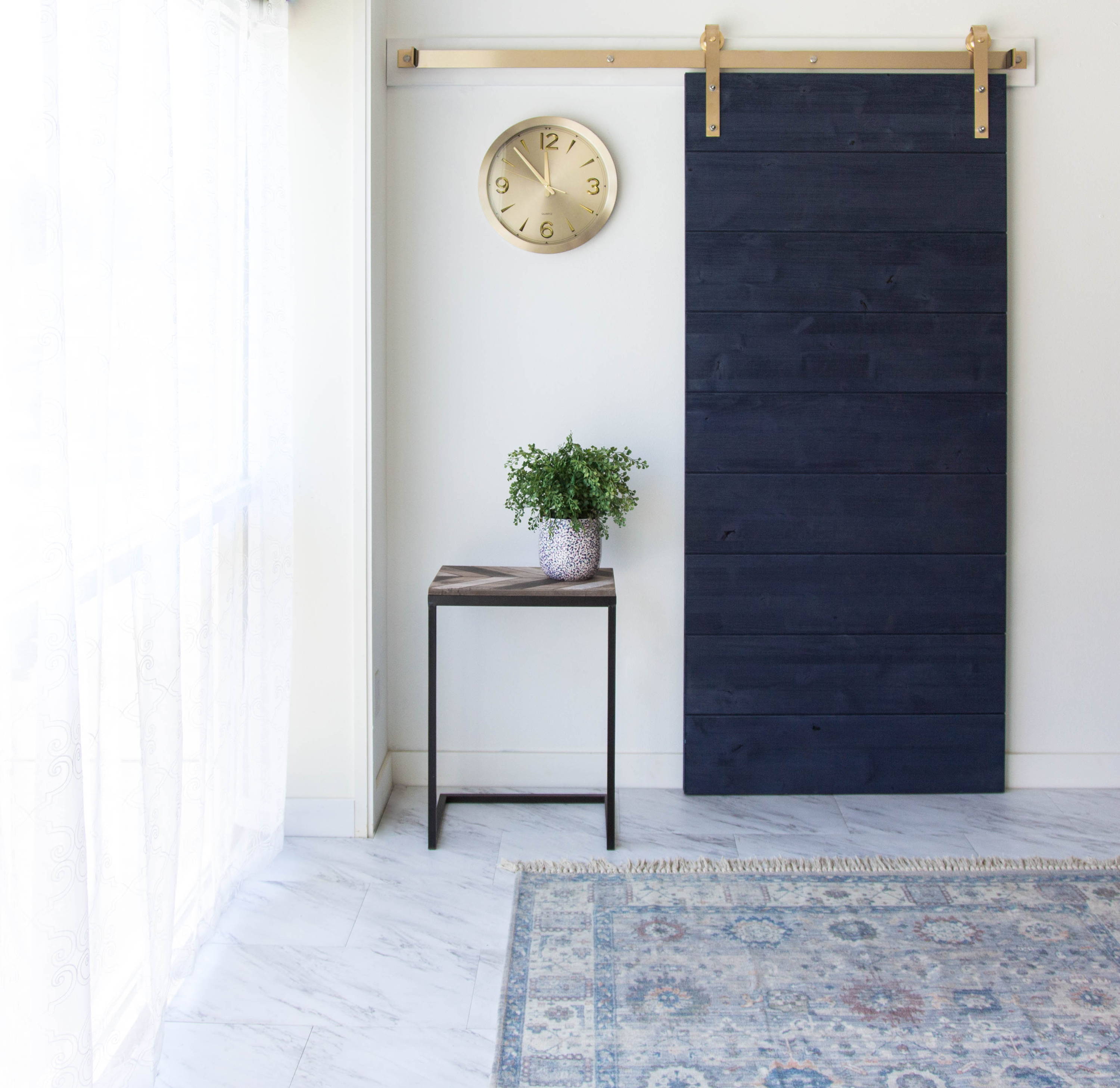 ---
discover other barn door styles
---
can't find your dream barn door?
send us a message and let's create a custom design together!
---
minimalist style sliding barn doors
The minimalist decoration style is based on the philosophy that less is more. In the minimalist style, every element in the space should have a function, with no unnecessary accessories sprinkled around.
The minimalist style has characteristics very similar to the modern décor style: straight and simple lines, monochromatic color pallet, open floor spaces, and lots of natural light and raw materials. However, while modern décor allows for more freedom with accessories and decoration, the minimalist design approach is all about using pieces that serve a specific purpose.
about minimalist-inspired barn doors
RealCraft's minimalist style barn door collection includes multi-purpose and simple door designs. In this collection, you will find door designs that incorporate geometric lines, seamless patterns and constructions, and mixed materials that add one extra function to your doors, such as glass, mirrors, and chalkboard. Some popular designs in this category are:
adding a minimalist barn door to your space
More than a door solution for small spaces, sliding barn doors are also an important design element in an environment. When coordinated with the other decorative elements in a room, a barn door adds a unique touch and makes the space more harmonic and coherent.
When aiming for a minimalist style decor, picking an appropriate barn door style is extremely important to achieve a cohesive look. When building your minimalist barn door, consider using natural, unfinished wood. You can also finish or paint your door, but always visualize how the door will look in correlation to the other elements and colors in the room.
To make your design more interesting, consider door designs with mixed materials and extra functionalities. Barn doors with mirrors give the illusion of a larger room, doors with chalkboard panels can be used for notes and to display relevant information, and doors with glass panels will let more natural light come in. Just remember, less is more with the minimalist design, so pick a design that makes sense for your space!
highly customizable minimalist barn doors
Explore lots of ways to customize your barn door with RealCraft. Customize your door dimensions (height, width, thickness), screw finish, and assembly options where you can select pre-assembled or DIY-Kit on our user-friendly website. RealCraft offers more than 20 wood species, including popular and exotic options, like:
Bubinga;

Wenge;

Cherry;

White Oak;

and many more.
minimalist barn door accessories that make your life easier
Many different accessories can enhance your barn door usability and appearance. RealCraft offers a wide selection of high-quality barn door accessories. Some of the most popular barn door accessories are:
With a variety of 34 high-quality barn door hardware styles, RealCraft offers unique and high-quality hardware for all applications and tastes. RealCraft's hardware is suitable for the most popular decoration schemes, such as farmhouse, modern, rustic, mid-century, minimalist, and many more.
RealCraft offers hardware solutions for the most popular door systems: single track, bypass, bi-parting, and pocket doors.
Discover many colors, construction materials, and finishes, including:
Stainless Steel;

Galvanized Steel;

Brass;

Oil-rubbed Bronze

Hammered (hand-forged);

and more.
2. track support header (ledger board)
The Track Support Header by RealCraft eliminates the need for wood blocking on the wall and provides an easy and stable installation. You can also customize your ledger board with custom dimensions, wood species, and finishes.
3. barn door handles, pulls & locks
Discover over 30 handles and pulls and barn door locks styles, sizes, and finishes. Choose from various customization options, and handle styles, including flush pulls, pull handles, and ring pulls.
The Soft Stop for barn doors prevents your door from aggressively hitting the edges of the track when opening and closing. The Soft Stop catches the door and slowly and quietly prevent the door from slamming at the end of the track, similarly to soft-closing drawer slides.
This is an indispensable accessory for projects that need a quiet environment. The Soft Stop for barn doors is also relevant for projects in which the door are continuously operated.