FARMHOUSE STYLE BARN DOORS
Bring that cozy feeling to your home with our Farmhouse Inspired Barn Doors.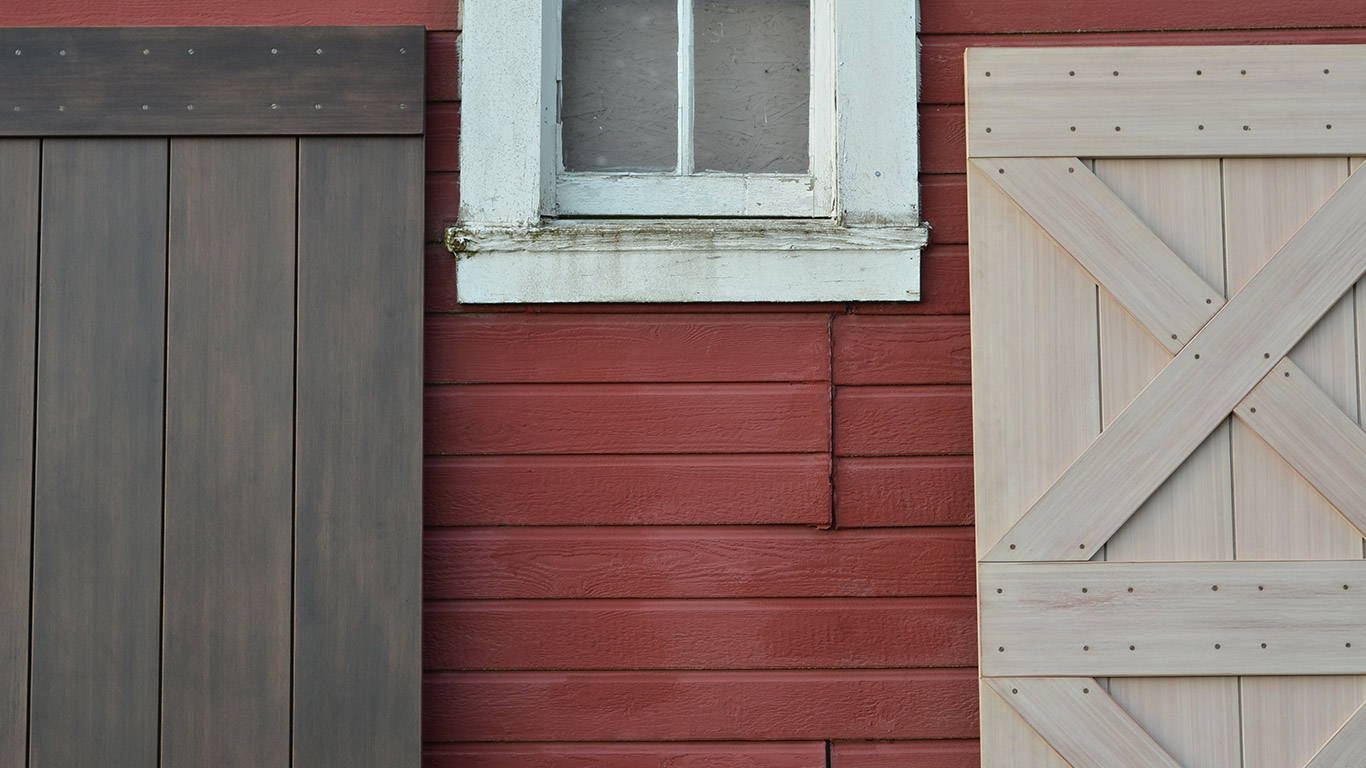 FARMHOUSE STYLE BARN DOORS
---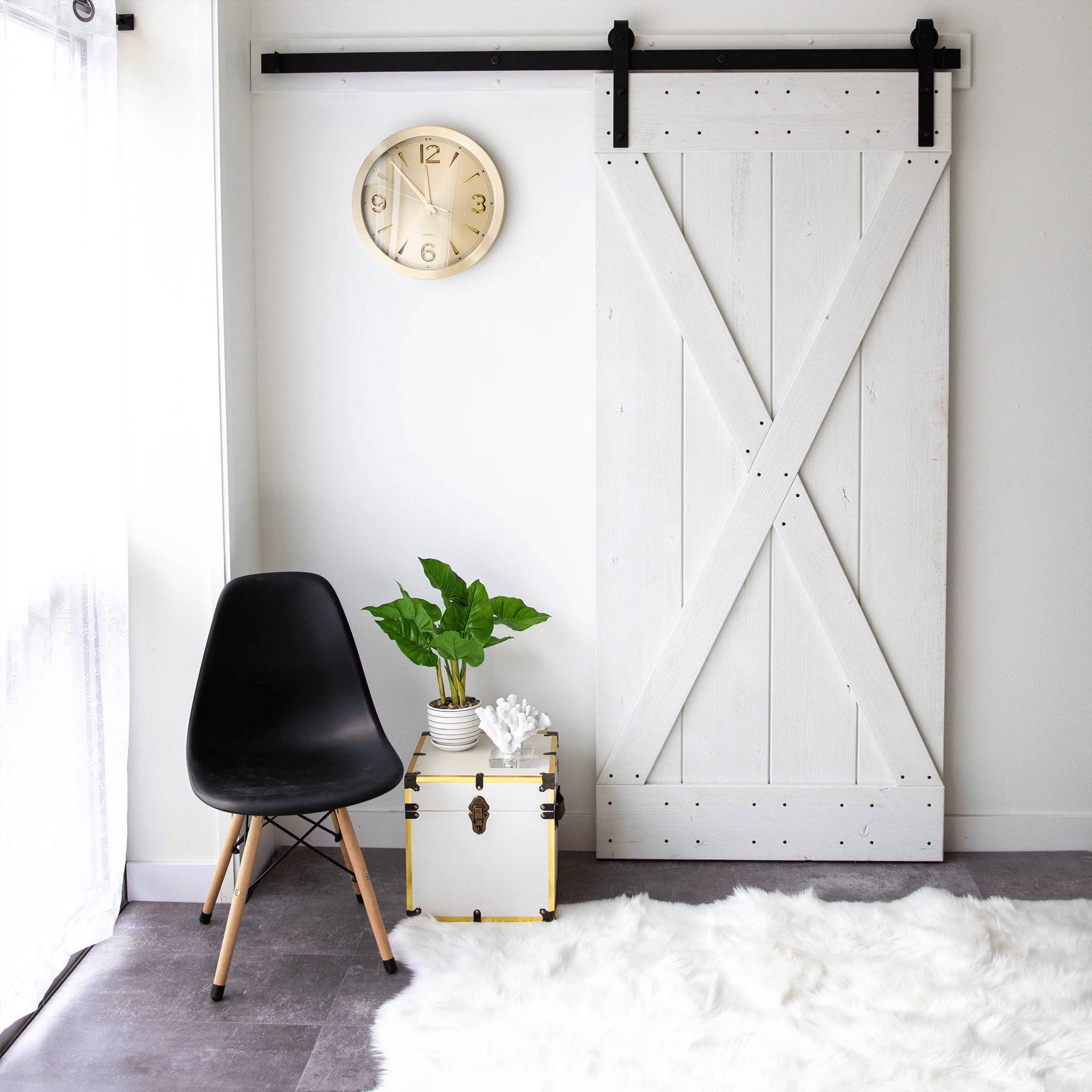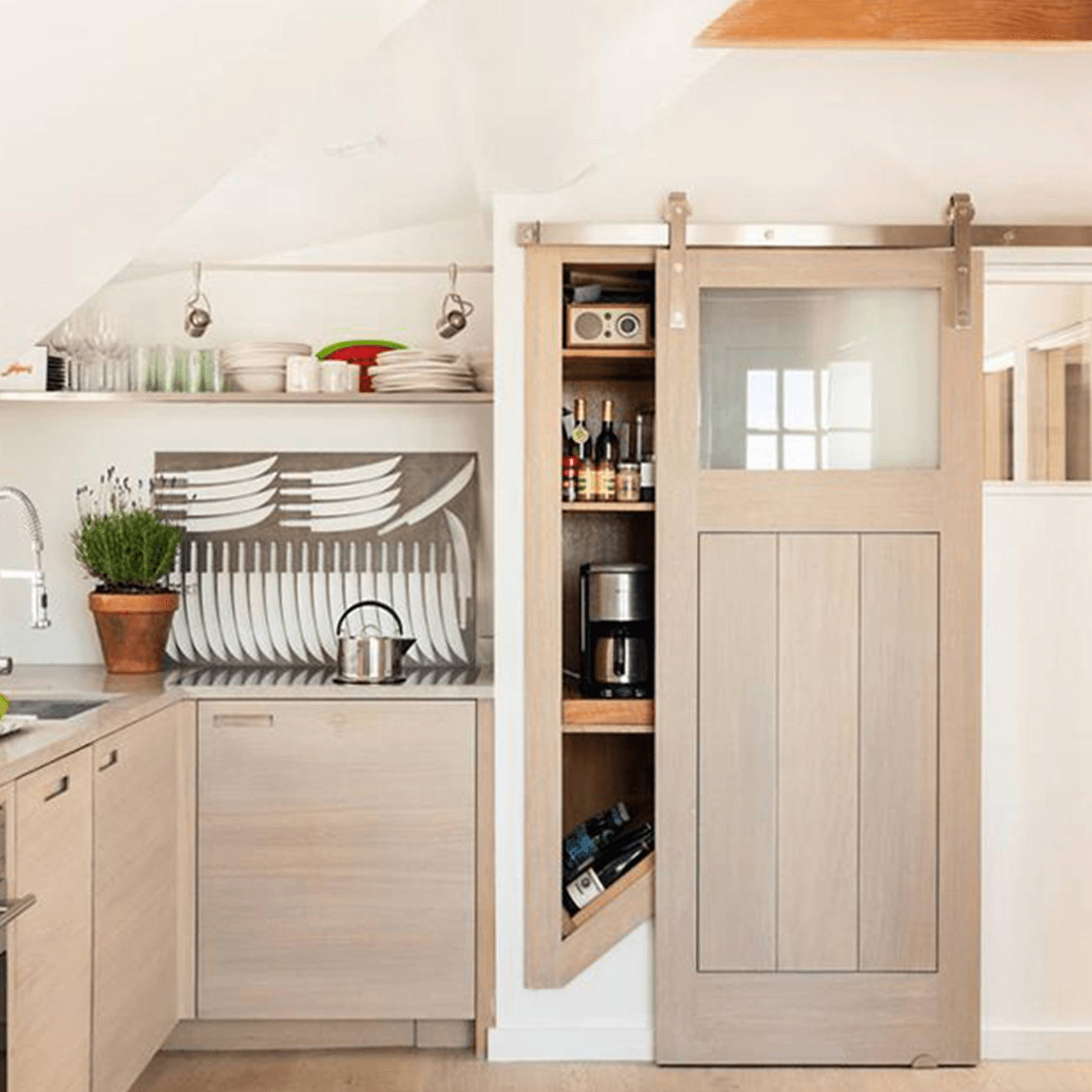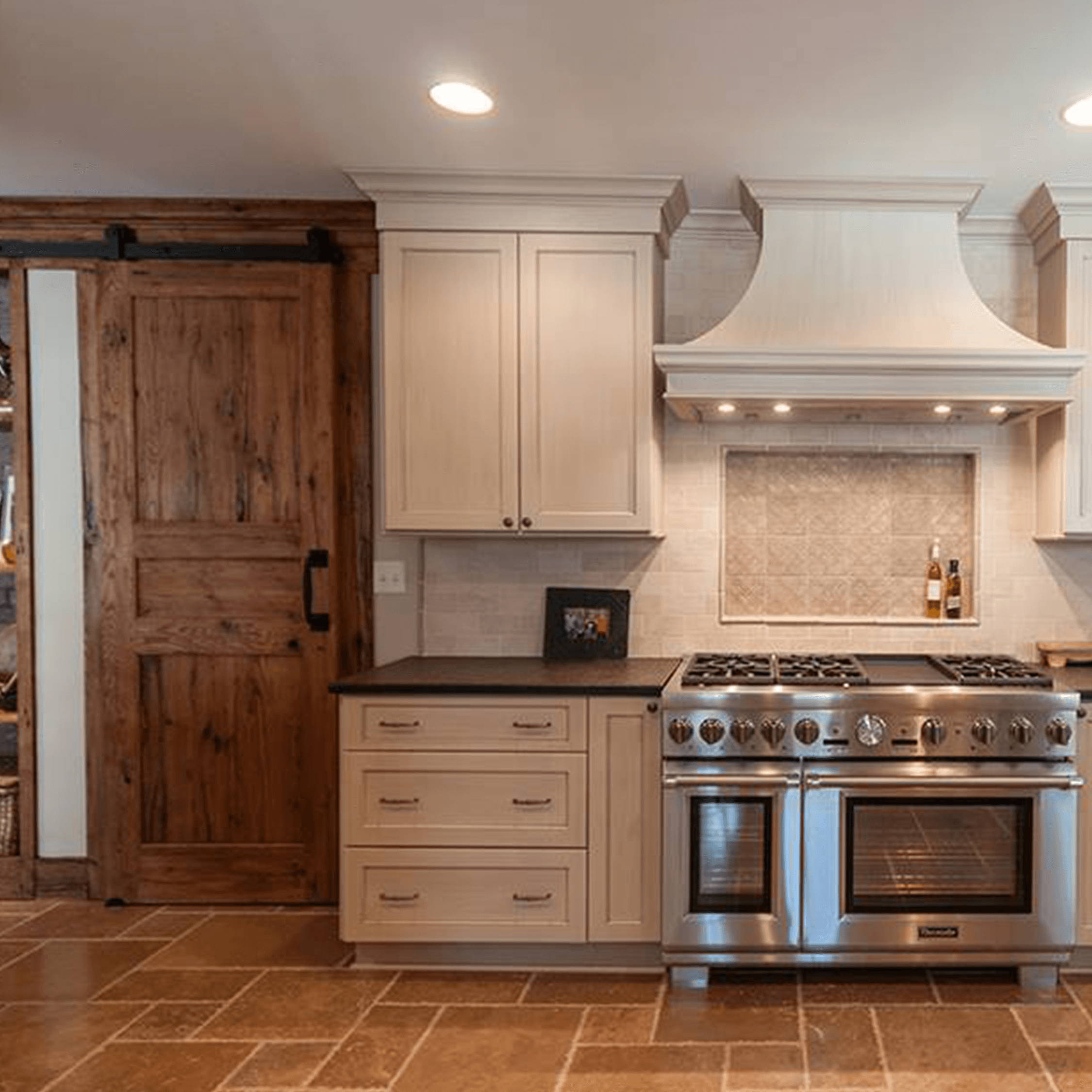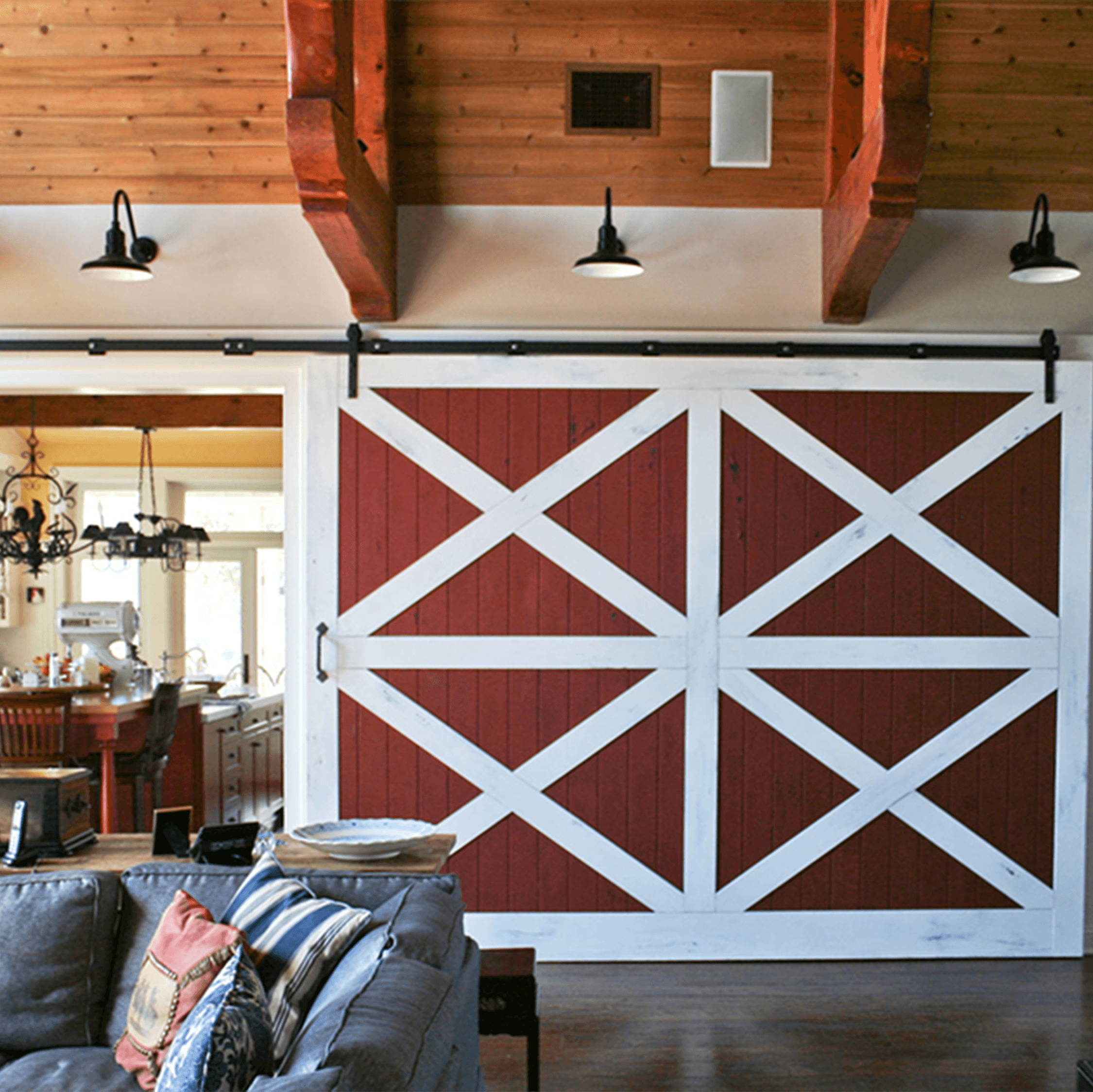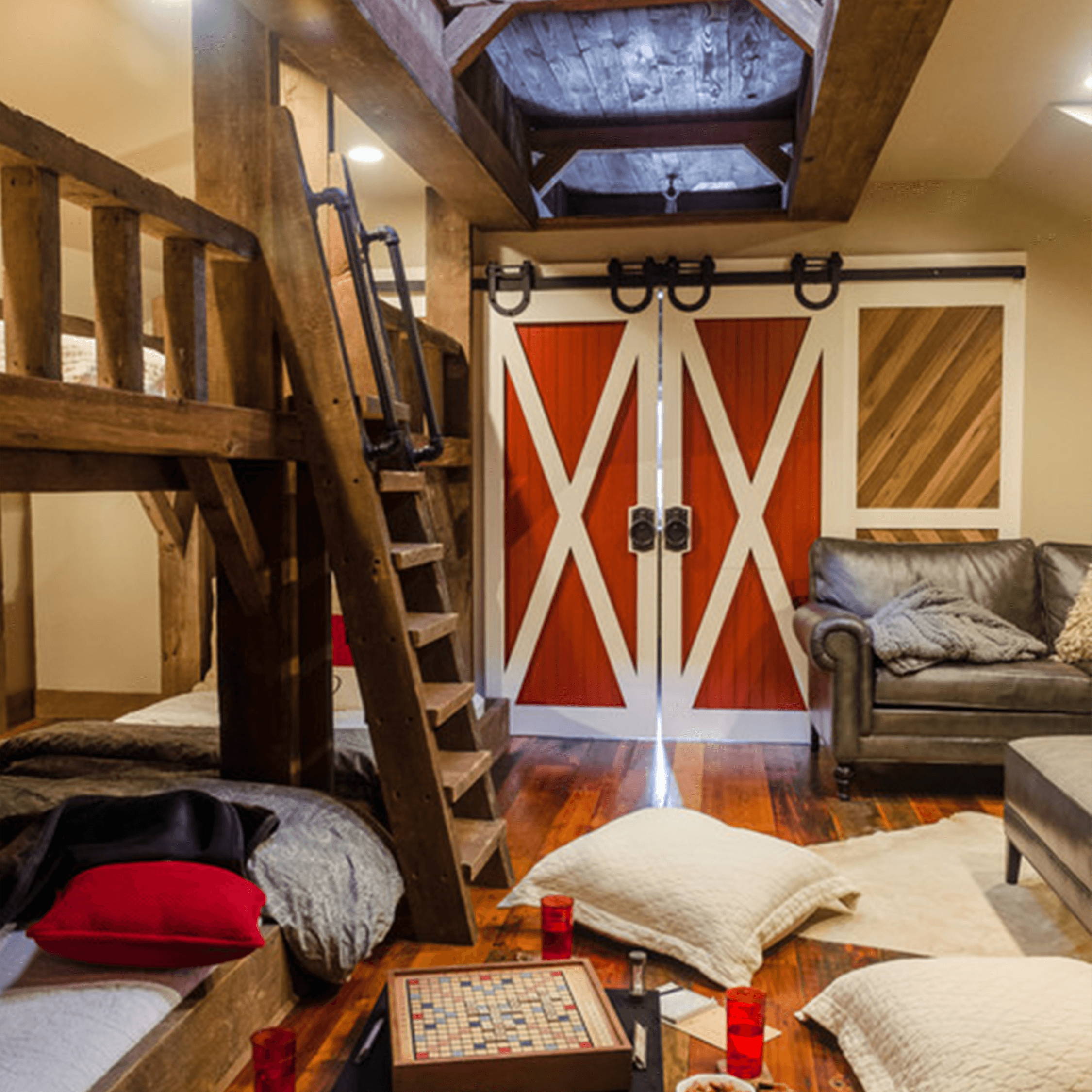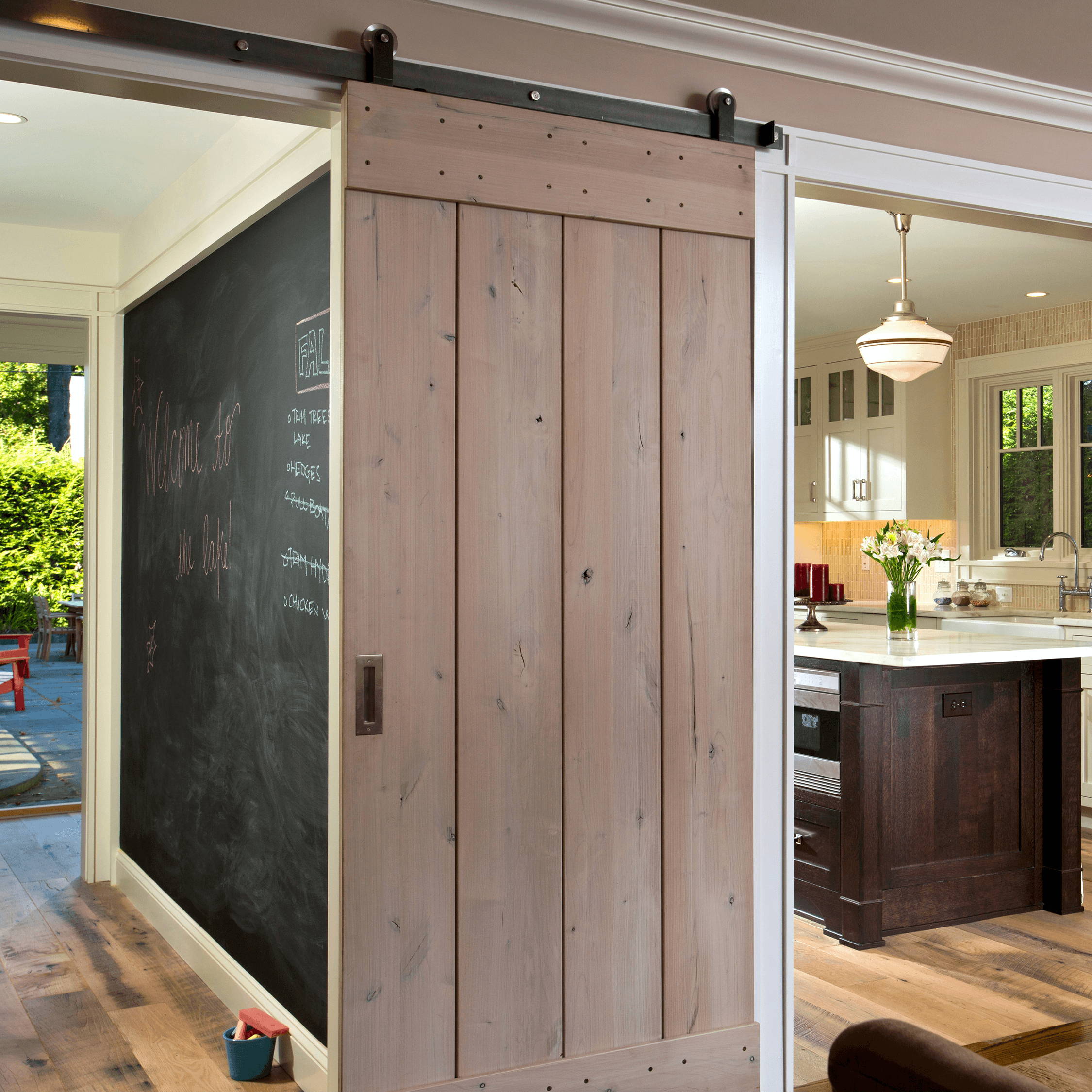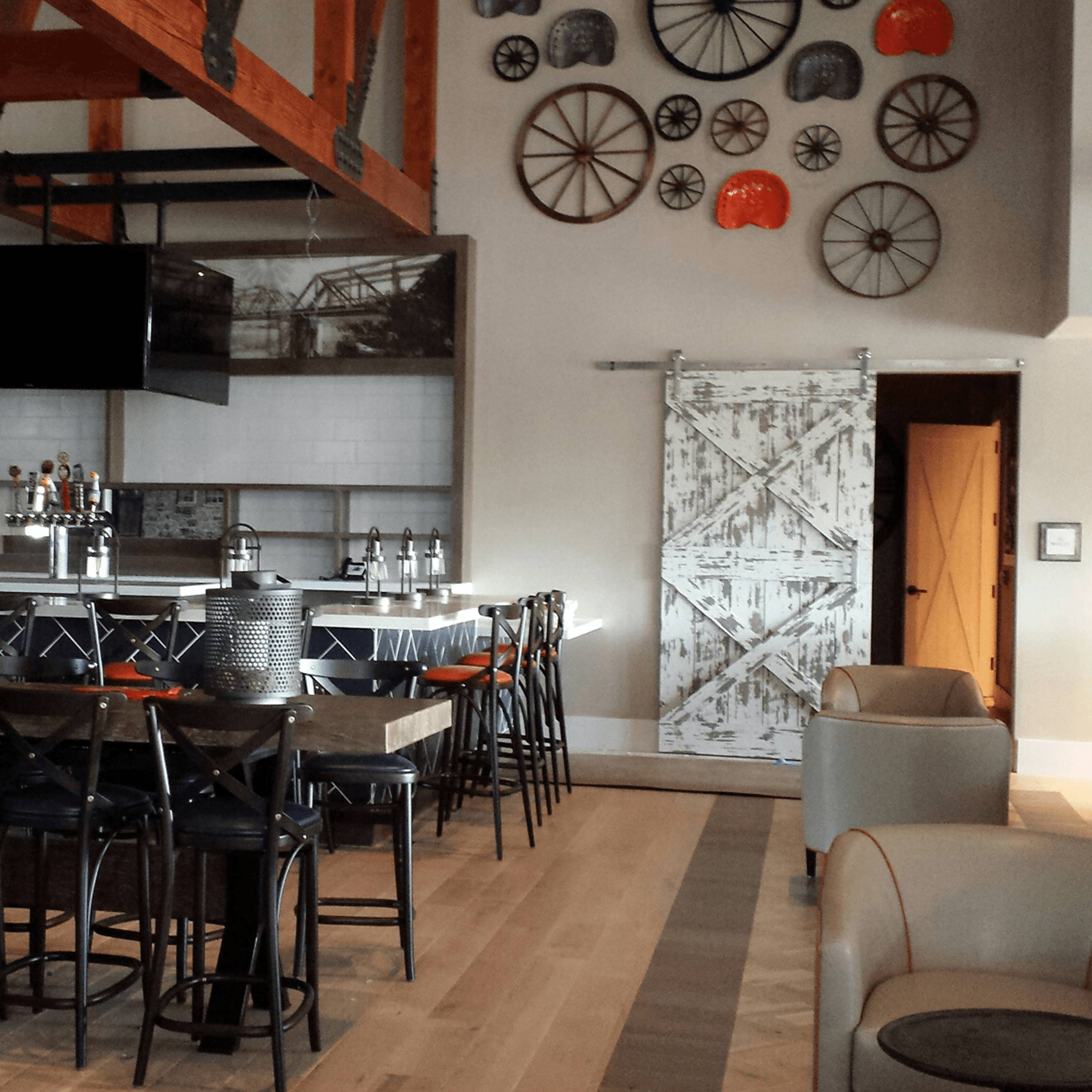 ---
discover other barn door styles
---
can't find your dream barn door?
send us a message and let's create a custom design together!
---
farmhouse style sliding barn doors
The Farmhouse Interior Décor is primarily designed around practicality, where everything is easy to find/operate. Farmhouse decor is a very cozy, warm, and inviting decoration scheme.
Characterized by its coordinated but not perfectly matched elements, Farmhouse Décor is easily recognizable by two distinct decoration techniques: the use of wood elements and the iconic white color, which is usually the dominant color in the decoration.
about farmhouse barn door styles
RealCraft's farmhouse-inspired barn door styles include weathered wood, reclaimed wood options, and the iconic and recognizable braces styles and construction methods that have been used in farms and barns for centuries. This collection includes many quintessential farmhouse designs, including the following:
adding a farmhouse-inspired sliding barn door to your space
An excellent solution for small spaces, sliding barn doors is also an important design element in a room. When coordinated with the other decorative elements in an area, a barn door adds a unique touch and makes the space more visually pleasant and coherent.
When working in a farmhouse-inspired décor, picking an appropriate, intentional barn door style is extremely important to achieve the farmhouse vibe and look. For this look, go wild with wood species (light, raw wood species are your friends), and don't be afraid to mix materials and textures such as linen, cotton, glass, and even some vintage elements will work well in this scheme. Use the color white! A white couch, walls, curtains, or cabinets are staples for the farmhouse-inspired décor.
Lastly, barn doors are an incredibly versatile and easy to install door solution and suit projects of any nature.
highly customizable farmhouse style barn doors
Only at RealCraft, you find lots of options to customize your barn door. You can customize your door dimensions (height, width, thickness), screw finish, and assembly options where you can select pre-assembled or DIY-Kit on our user-friendly website. Pick from twenty different wood species, including popular and exotic options, like:
Teak;

Cedar;

Beech;

Douglas Fir;

and many more.
farmhouse barn door accessories that make your life easier
There is a wide variety of barn door accessories designed to make the door's operation even more effortless and seamless. RealCraft offers a large variety of high-quality barn door accessories including, but not limited to:
We offer 34 refined, high-quality barn door hardware styles suitable for the most popular decoration schemes, such as farmhouse, modern, rustic, mid-century, minimalist, and many more.
Discover hardware for the most popular door systems: single track, bypass, and bi-parting.
Discover many colors, construction materials, and finishes, including:
Brass;

Stainless Steel;

Galvanized Steel;

Unfinished (raw steel);

Oil-rubbed Bronze;

Hammered (hand-forged);
2. track support header (ledger board)
RealCraft's Track Suppor Header eliminates the need for wood blocking on the wall while also providing an easier and more secure installation.
3. barn door handles, pulls & locks
Explore our vast selection of barn door handles and pulls and barn door locks. Choose from various finishes, sizes, and styles, including flush pulls, pull handles, and ring pulls.
4. barn door floor guides
Barn door floor guides assure smooth operation by keeping your door flush on the wall and will prevent the slab from wobbling on the track.
The Soft Stop is a mechanism attached to your barn door flat track that provides a smooth, seamless opening and closing. This accessory gently and quietly catches the door, similarly to soft-closing drawer slides.