Bring nature inside with natural materials and organic textures.
---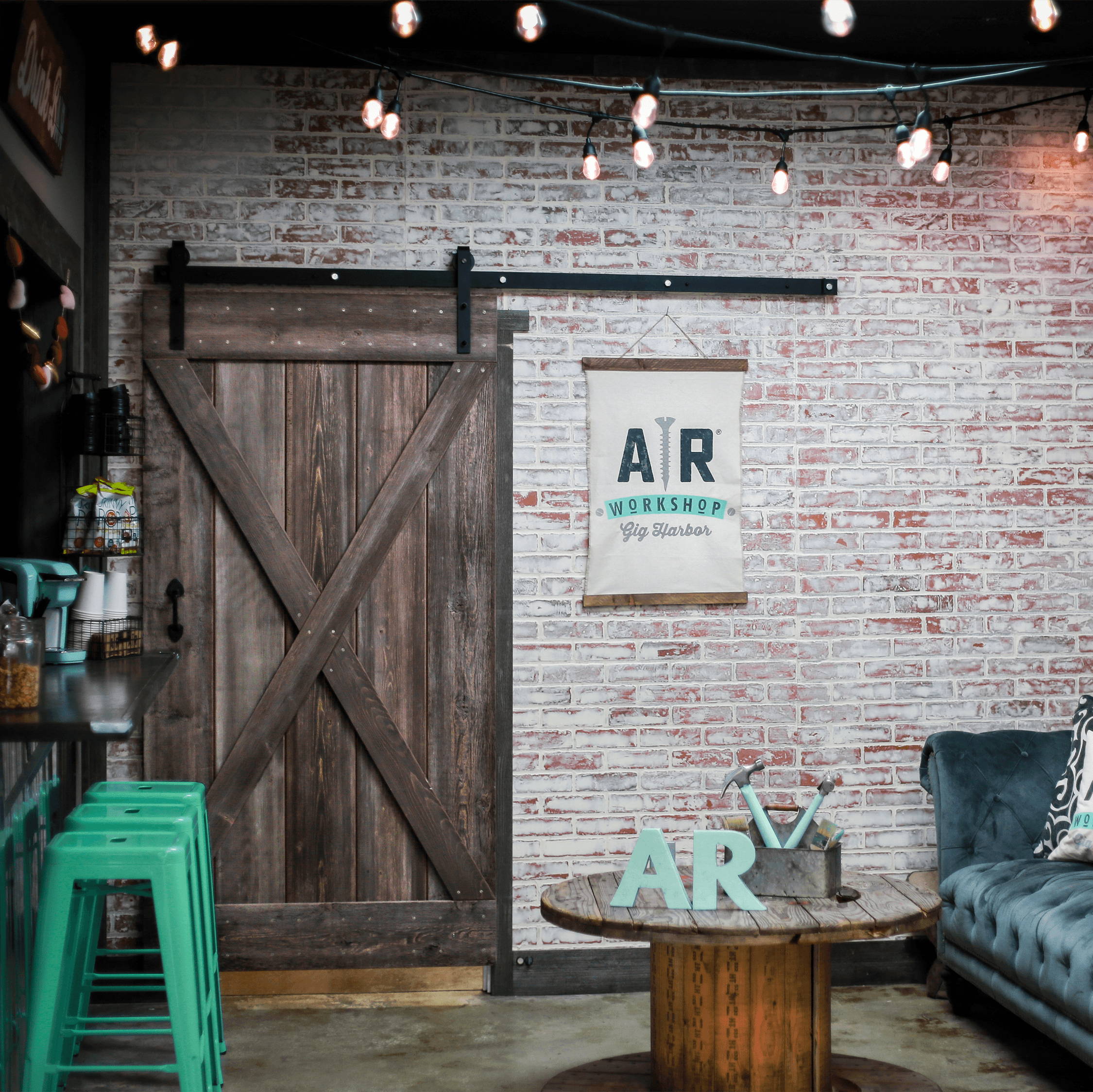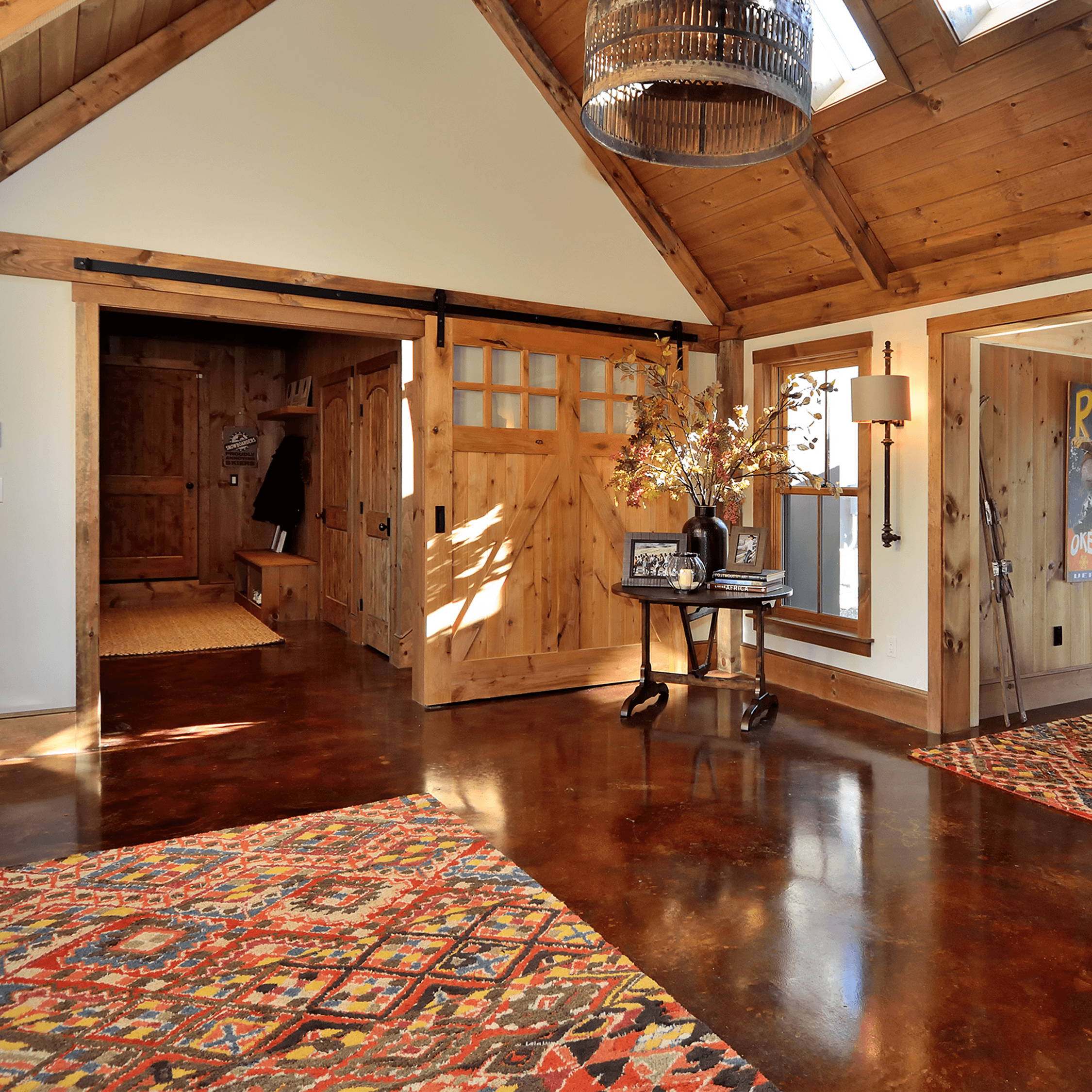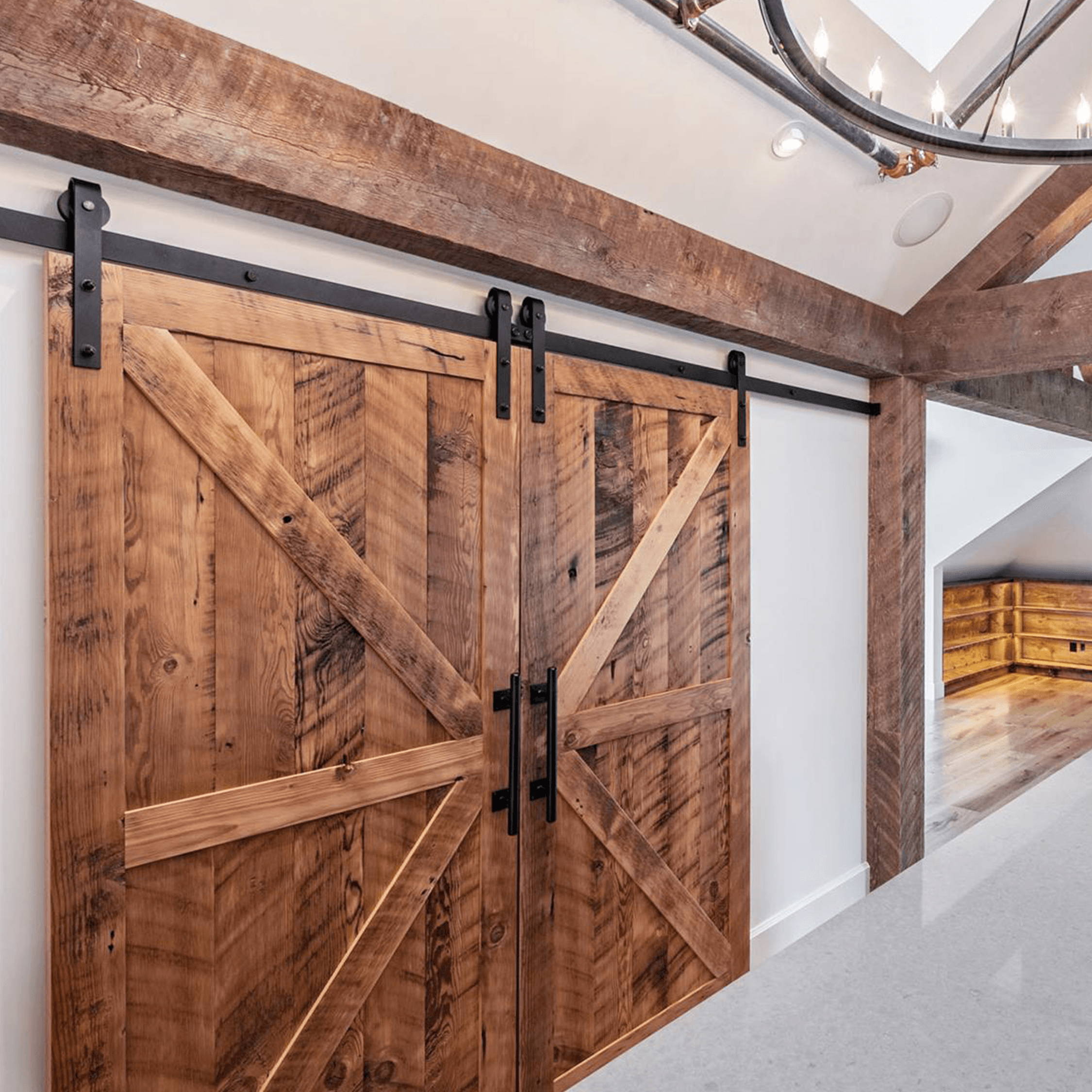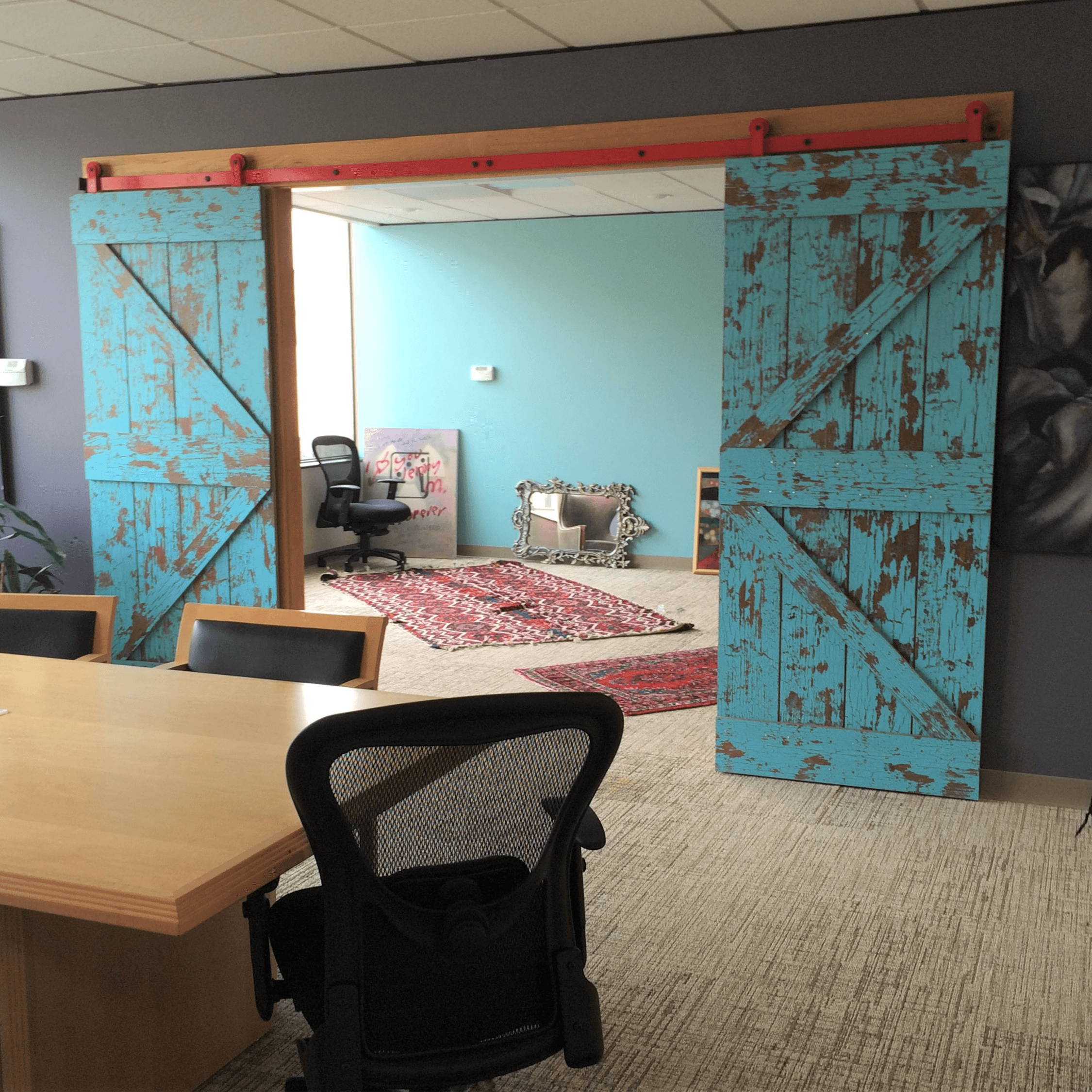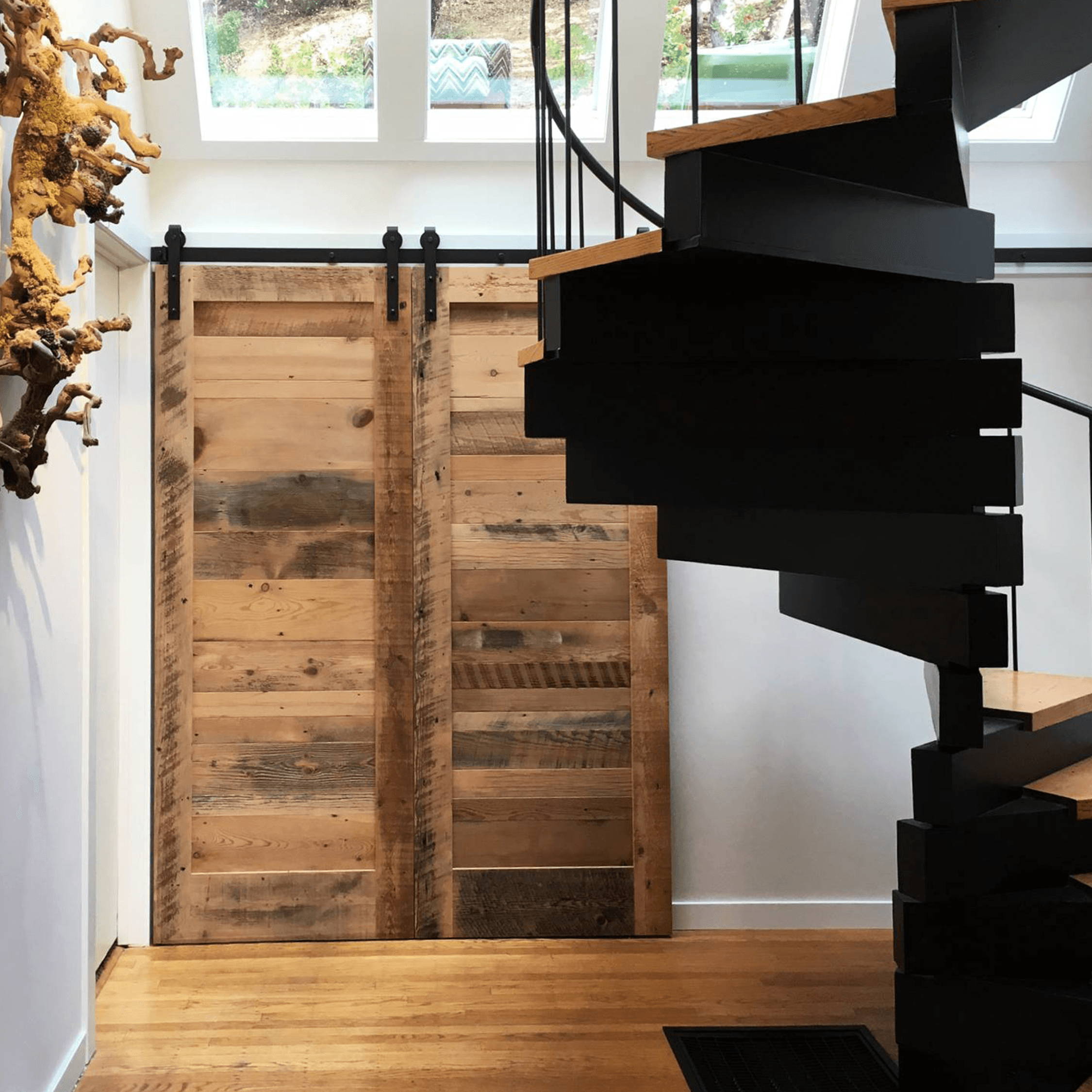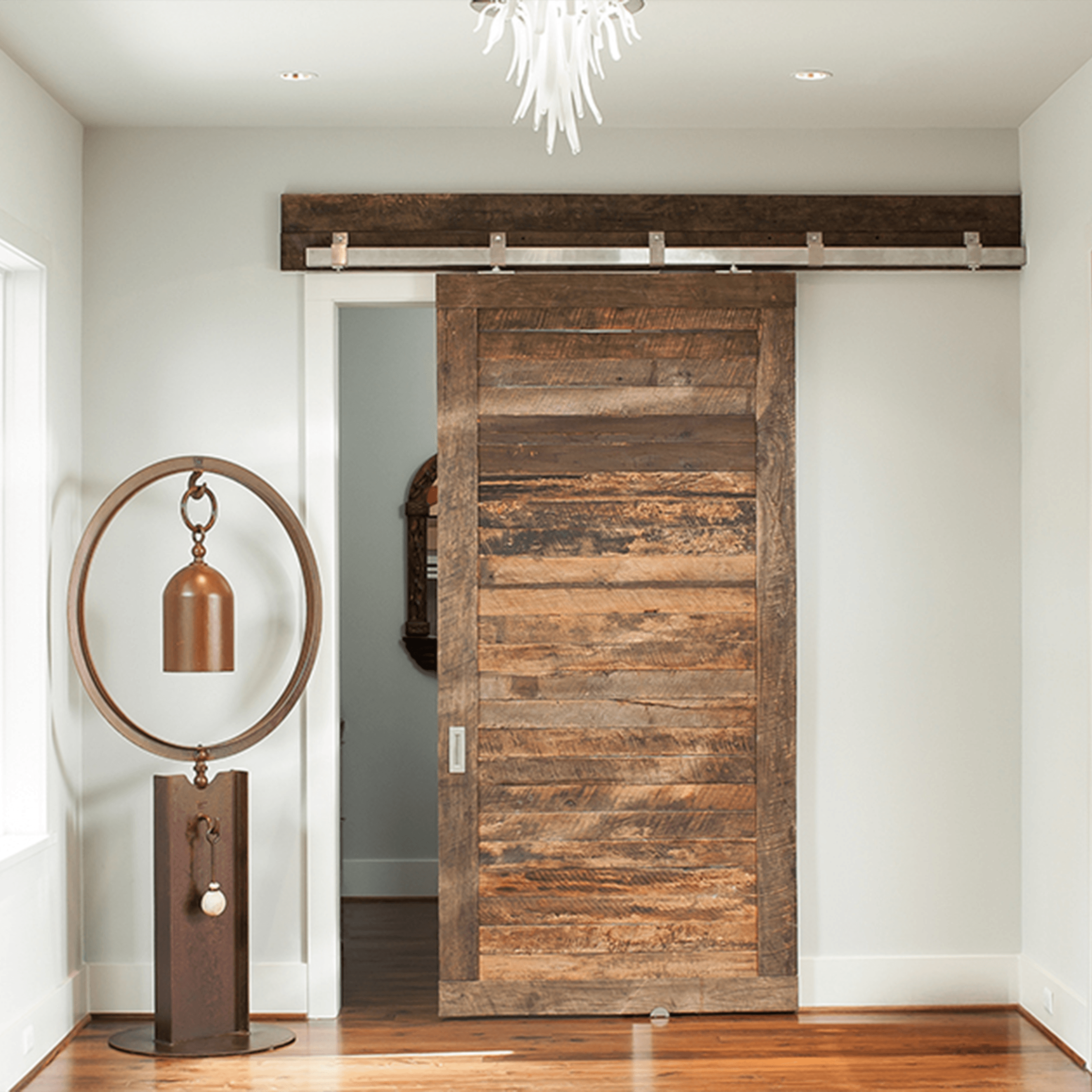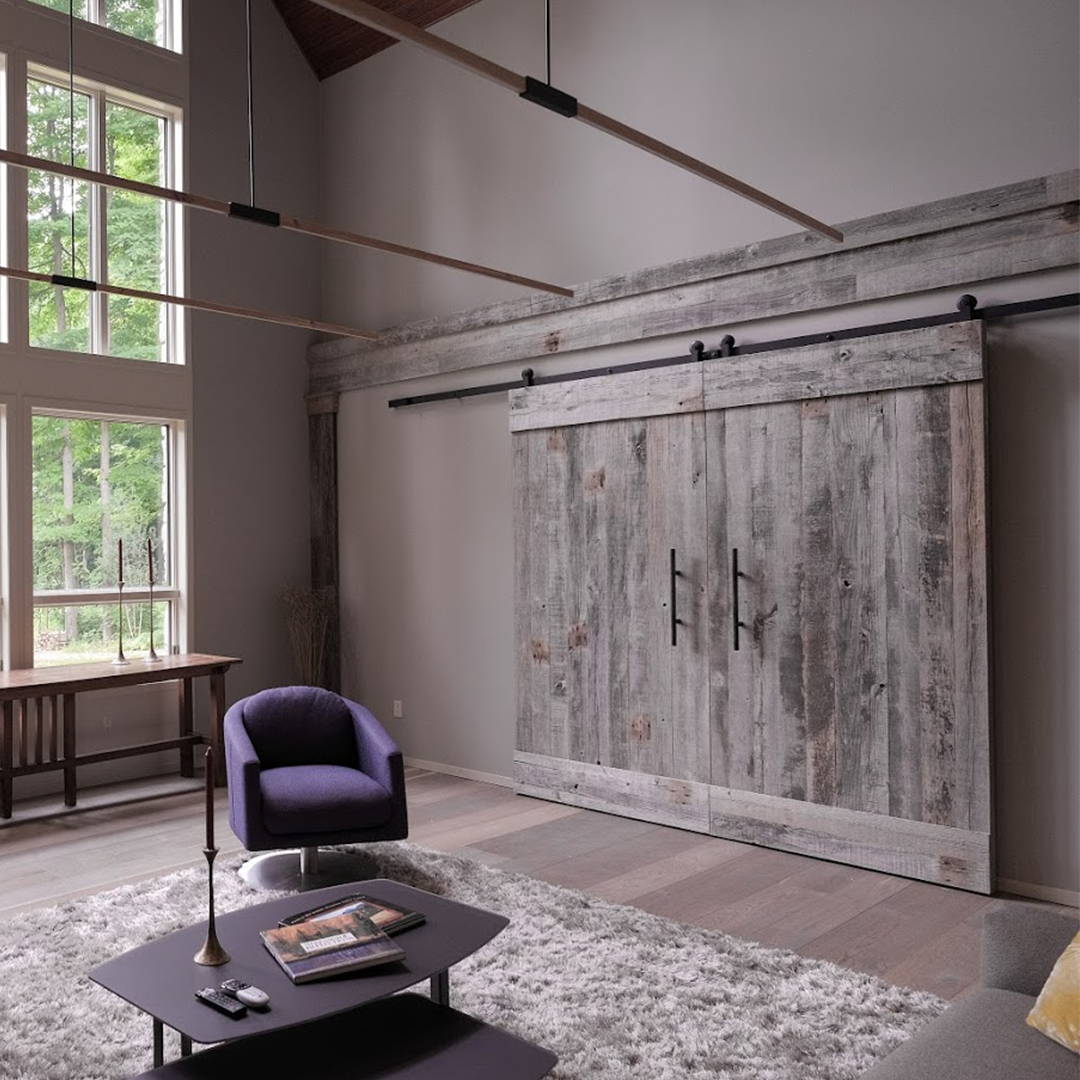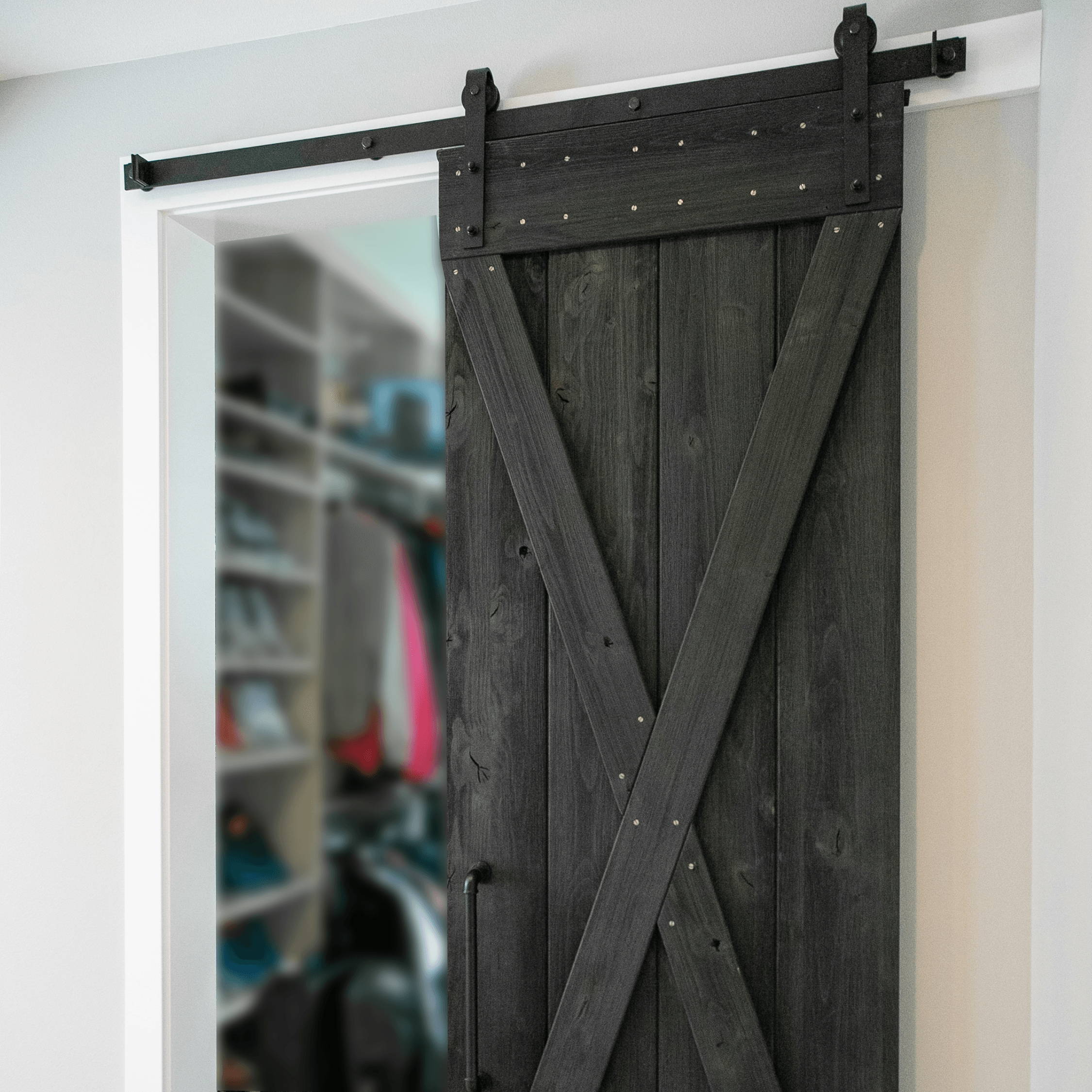 ---
discover other barn door styles
---
can't find your dream barn door?
send us a message and let's create a custom design together!
---
The Rustic Decoration Style is hugely inspired by nature, roughness, and rawness. Similar to farmhouse décor, it also uses a lot of raw materials and wood elements. However, while farmhouse décor is more delicate and bright, rustic decoration uses ram materials in their most natural state.
The color scheme for the rustic decoration style uses warm colors, particularly brow, to make the environment feel cozy and welcoming. Elements to avoid when creating a rustic room are highly geometric accessories and synthetic materials and lights.
about rustic barn door styles
RealCraft's Rustic barn door collection is inspired by classic and natural textures and highlights Reclaimed Wood options. In this collection, you will find simple and "raw" designs such as:
adding a rustic barn door to your space
Rustic decoration schemes are characterized by using earthy colors, knotty wood, natural patterns, and textures. In this particular decoration style, you will see lots of reclaimed wood elements and natural textiles.
When building your rustic barn door, explore Reclaimed Wood options and naturally knotted and raw-looking wood species such as Knotty Alder and Rustic Walnut.
highly customizable rustic barn doors
Customize your barn door's thickness, height, and width with RealCraft-s user-friendly door building page! Explore more than 20 different wood species, including a wide variety of softwood and hardwood options, including:
Reclaimed Pine;

Knotty Alder;

Reclaimed Barn Wood;

Reclaimed Redwood;

and many more.
rustic barn door accessories that make your life easier
RealCraft offers a robust selection of sliding barn door accessories designed to enhance your new door's look and operation.
Discover 34 beautiful barn door hardware styles with RealCraft. Our hardware is made with the best raw materials available in the market. All door hardware can be customized to suit your specific needs.
Discover many colors, construction materials, and finishes, including:
Galvanized Steel;

Oil-rubbed Bronze;

Powder-coated;

Brass;

Oil-rubbed Bronze;

Stainless Steel;

and more.
2. track support header (ledger board)
Track Support Header is a wood plank installed to the wall that removes the need for wood blocking on your wall. The Ledger Board a great solution for custom and arched doorways. You can customize your ledger board by selecting a custom size and wood species.
3. barn door handles, pulls & locks
We offer more than 30 options of handle solutions, including handles and pulls and barn door locks styles. Customize your favorite handle design by changing its material, finish, and size. Discover trendy designs, including flush pulls, pull handles, and ring pulls.
4. barn door floor guides
Barn door floor guides are a small piece of hardware installed at the bottom of your door (on the floor or wall) that will keep your door flush to the wall and prevent the door from wobbling on the track.
Soft Stop is a customer favorite. The Soft Stop is installed on a hidden spot of your flat track and will prevent your door from crashing at the end of the track. The Soft Stop is a must-have accessory for quiet environments and projects that include delicate materials in the door construction.
All RealCraft's barn doors are solid wood and made by hand in Gig Harbor, Washington. Questions? Let's connect! 1-800-694-5977 or info@realcraft.com.