Discover barn door styles that combine simplicity, practicality, and design.
---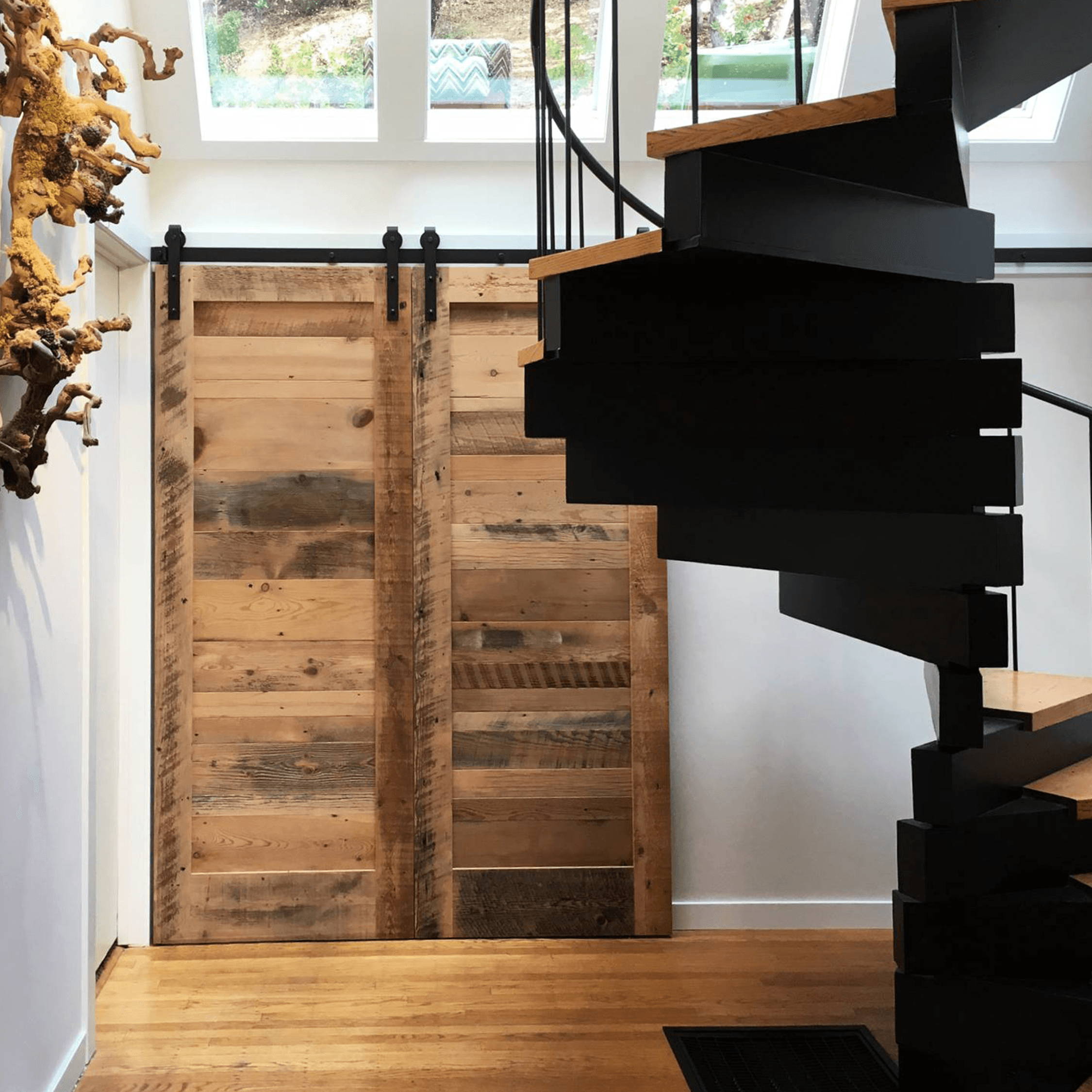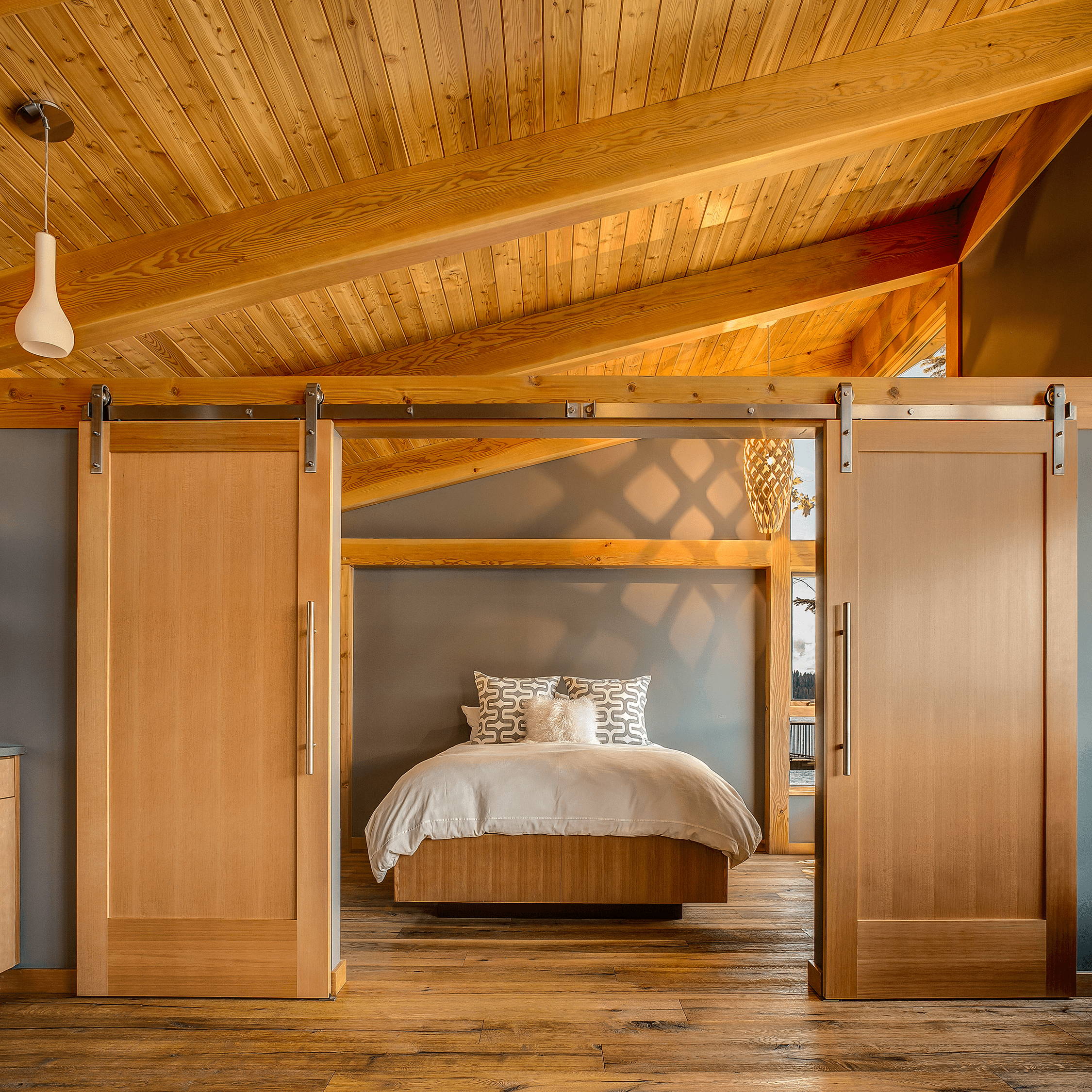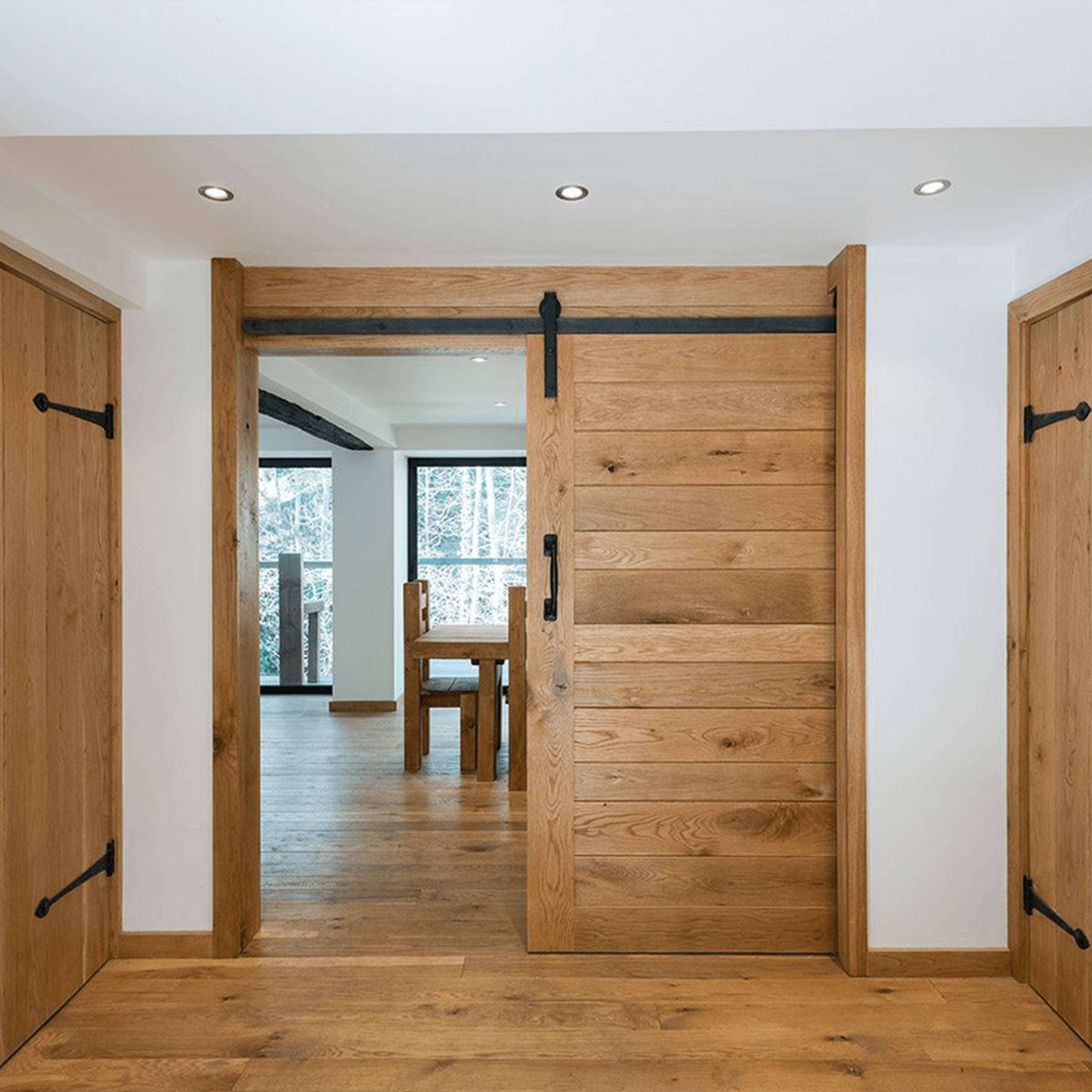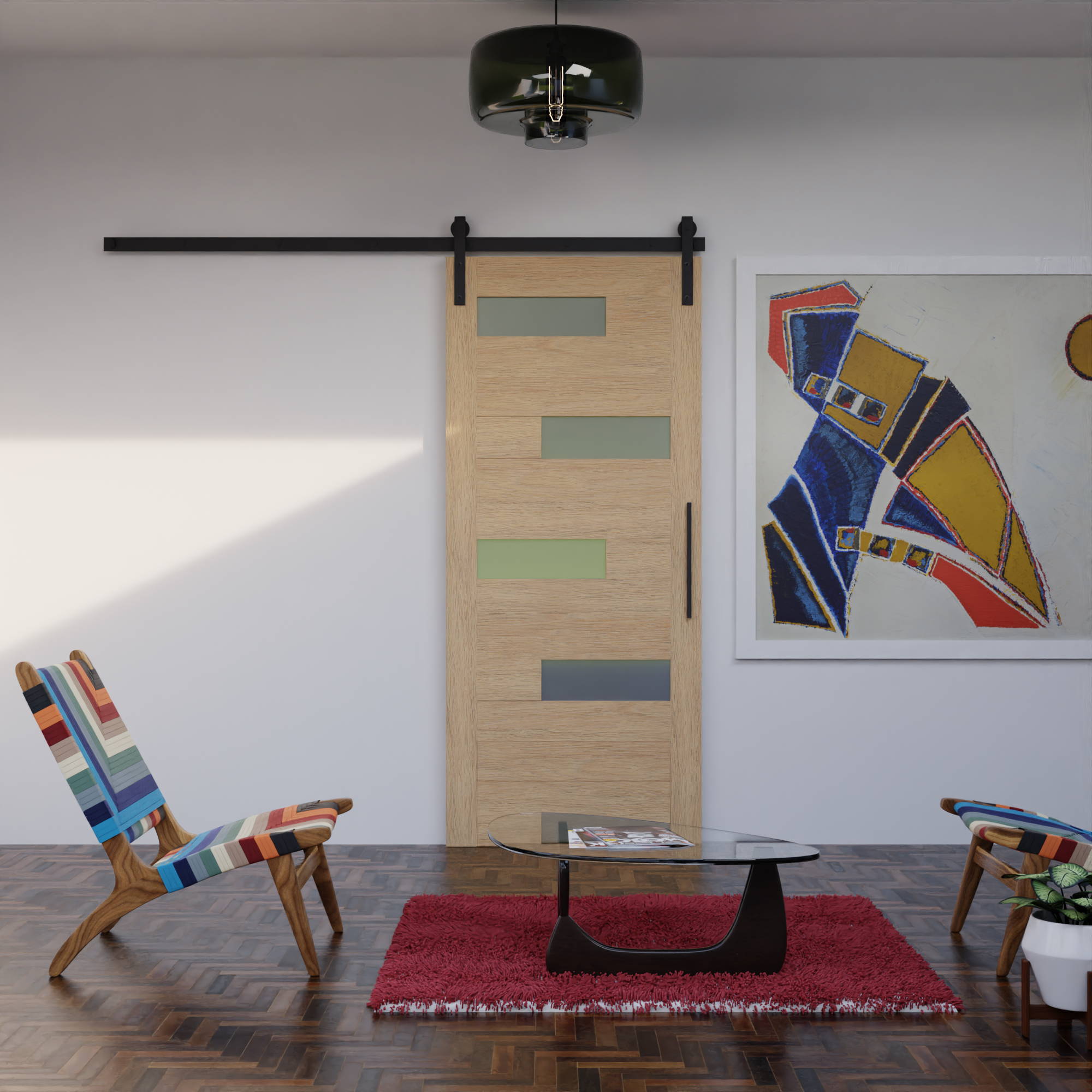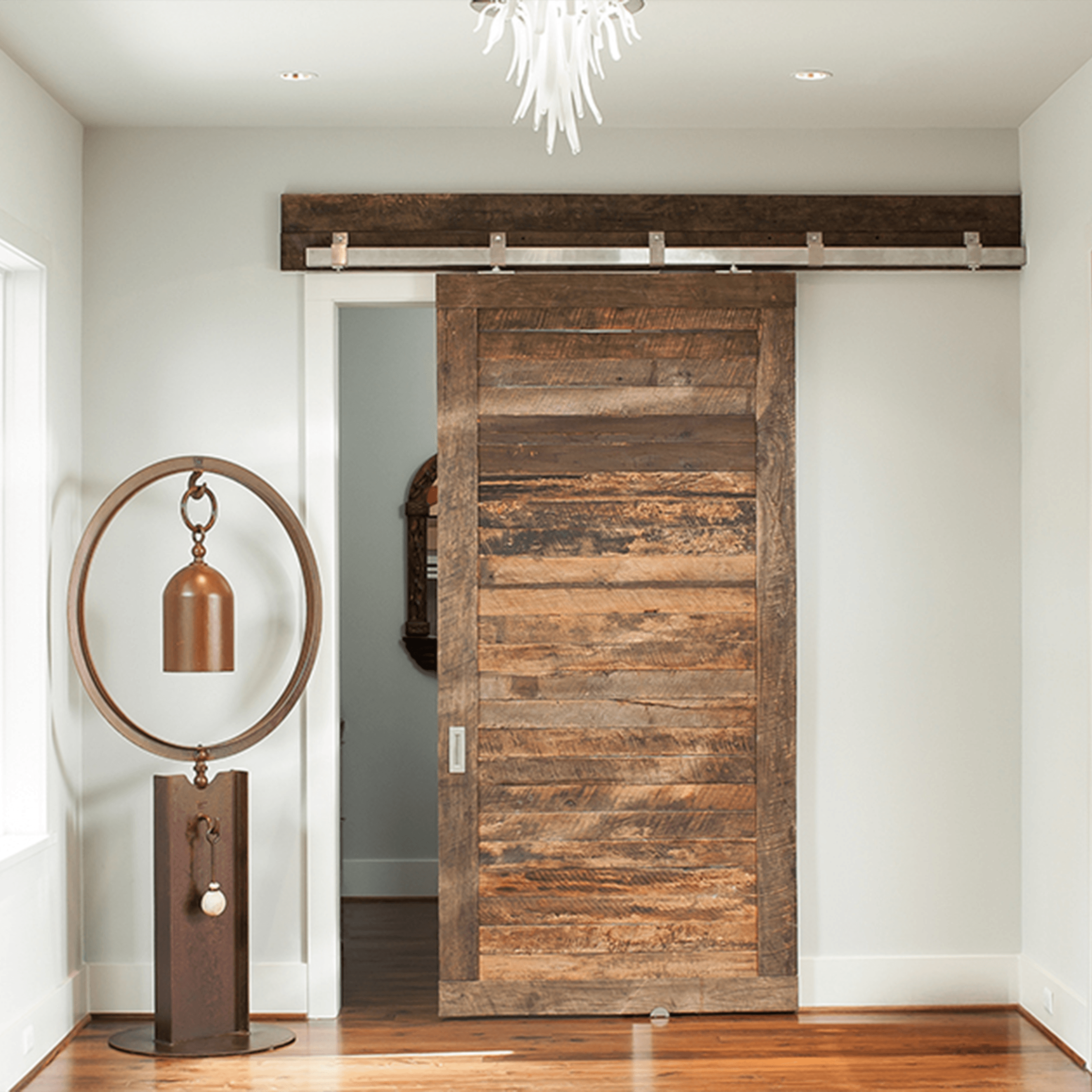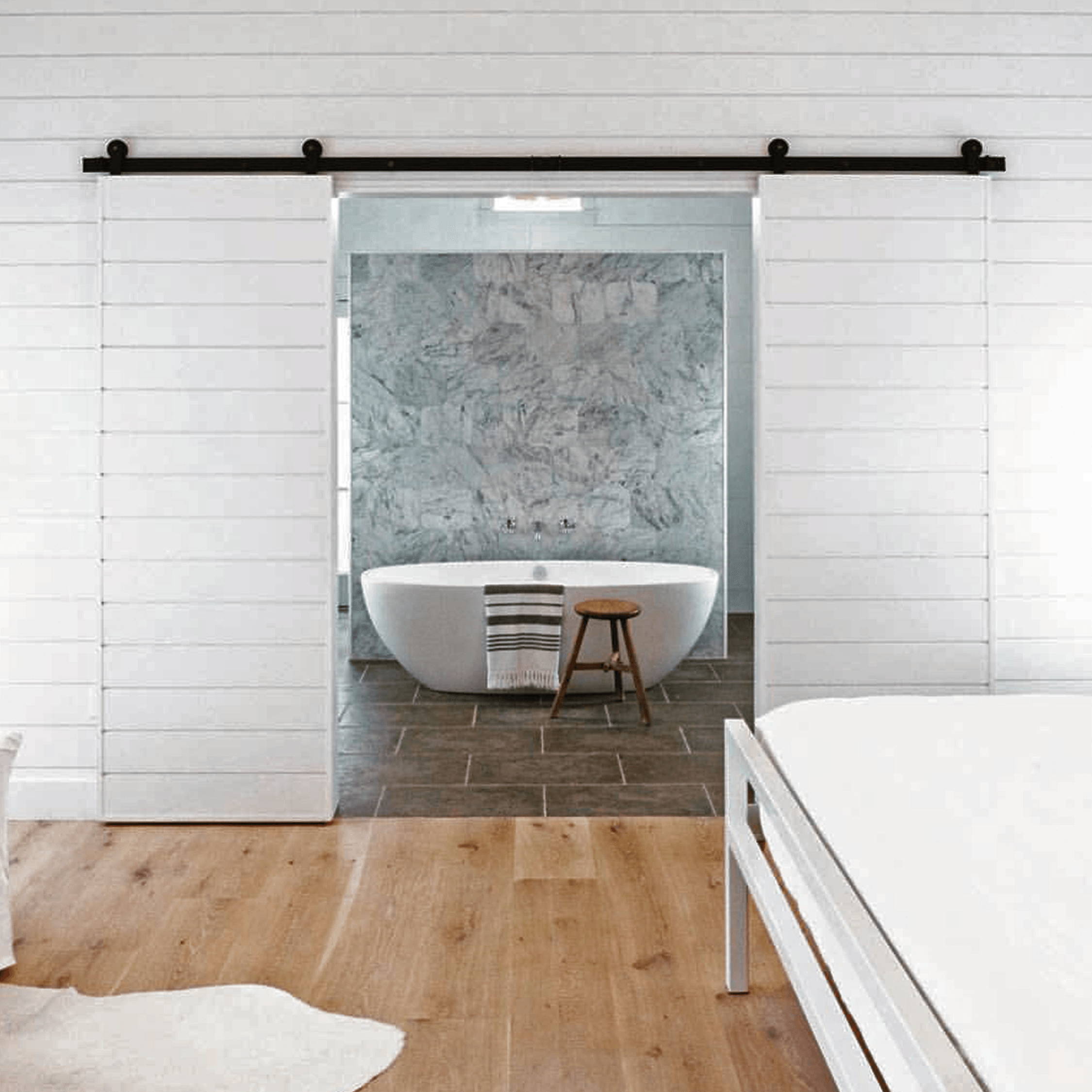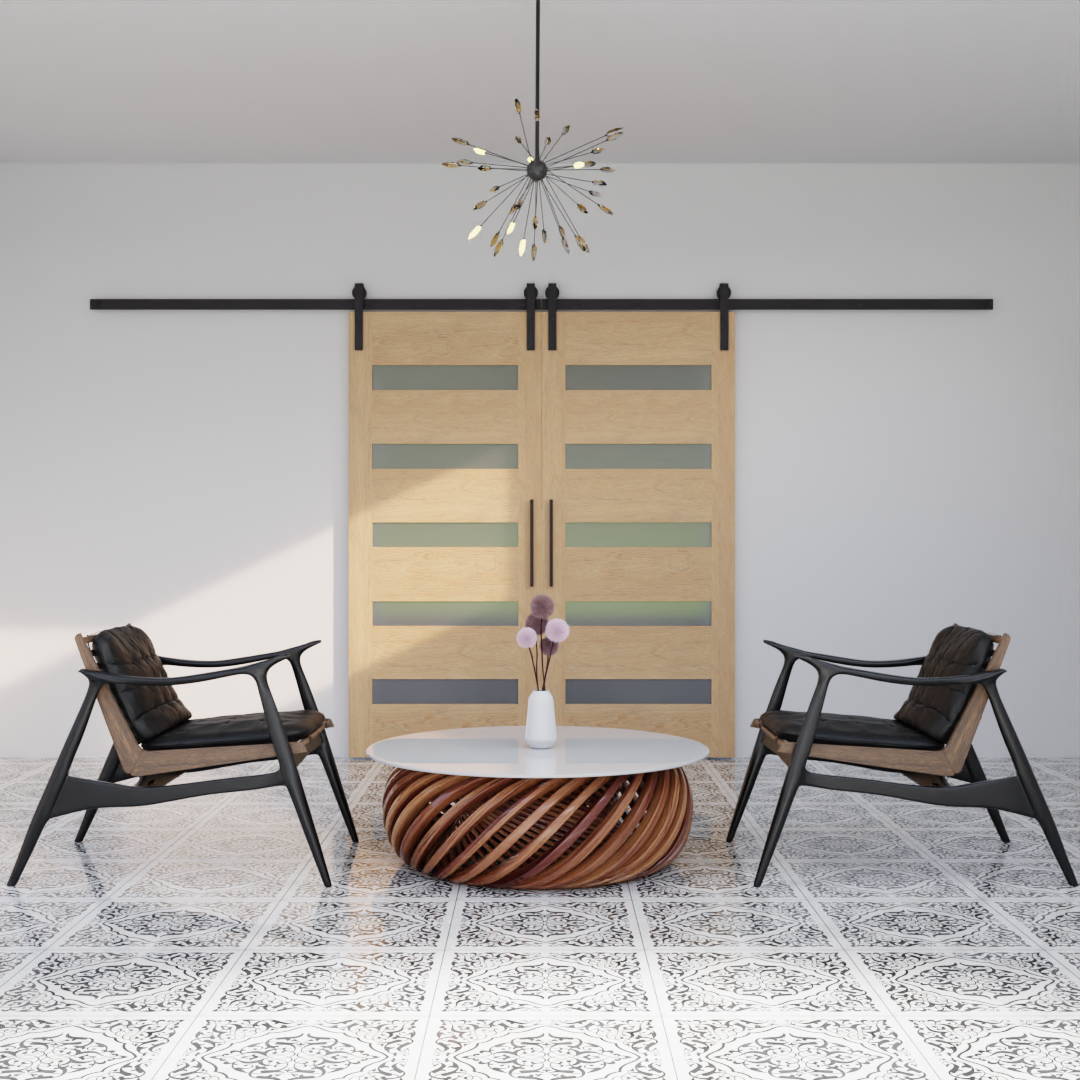 ---
discover other barn door styles
---
can't find your dream barn door?
send us a message and let's create a custom design together!
---
modern style sliding barn doors
The modern decoration style was consolidated and popularized at the beginning of the 20th century. Often confused with contemporary style, the Modern style décor in today's world is a scheme that celebrates, highlights, and emphasizes natural light and materials and simplicity.
The modern style is characterized by monochrome colors, straight architectural lines and furniture, minimal accessories, and raw, exposed material such as wood, leathers, metal, and stainless steel. Modern décor usually invokes a sense of simplicity and luxury at the same time.
about modern style sliding barn doors
RealCraft's modern style inspired barn door collection offers a variety of minimal design doors. The door design in this collection highlight natural wood patterns, simple construction, and intentional straight lines. This collection includes trendy designs, including:
adding a modern barn door to your space
When coordinated with other decorative elements in a space, a sliding barn door adds a personal, unique touch to the environment and creates a cohesive design. Sliding door systems are an excellent solution for small spaces, and in most cases, barn doors are considerably easier to install than traditional swing doors.
If you are decorating a modern-inspired room, a great free tip is to use the room's architectural features in your favor. For example, if you have a direct natural light source, you can add one design element under or next to that point. This small change will immediately make that element pop in the room.
Your barn door can also become one of the focal points in an environment, so be intentional in your door and hardware design. Ask yourself, "do I want my door to be the highlight of the room, or you want the door to blend in the environment?". This simple question can guide you to the perfect door design for your space.
highly customizable modern barn doors
Only at RealCraft, you find lots of options to customize your barn door. You can customize your door dimensions (height, width, thickness), screw finish, and assembly options where you can select pre-assembled or DIY-Kit on our user-friendly website. Pick from twenty different wood species, including popular and exotic options, like:
Teak;

Cedar;

Beech;

Douglas Fir;

and many more.
modern barn door accessories that make your life easier
Many different accessories can enhance your barn door usability and appearance. RealCraft offers a wide selection of high-quality barn door accessories. Some of the most popular barn door accessories are:
With a variety of 34 high-quality barn door hardware styles, RealCraft offers some of the most unique hardware designs and materials in the market. RealCraft's hardware is suitable for the most popular decoration schemes, such as farmhouse, modern, rustic, mid-century, minimalist, and many more.
Discover hardware for the most popular door systems: single track, bypass, and bi-parting.
Discover many colors, construction materials, and finishes, including:
Brass;

Oil-rubbed Bronze

Hammered (hand-forged);

Galvanized Steel;

Stainless Steel;

Galvanized Steel;

Unfinished (raw steel).
2. track support header (ledger board)
RealCraft's Track Support Header eliminates the need for wood blocking on the wall and provides an easy and stable installation.
3. barn door handles, pulls & locks
Discover several handles and pulls and barn door locks styles and finishes with RealCraft. Choose from various customization options, and handle styles, including flush pulls, pull handles, and ring pulls.
4. barn door floor guides
Barn door floor guides assure smooth operation by keeping your door flush on the wall. Floor guides are a must-have for a smooth process and to extend the durability of your door system. RealCraft offers many different guides, including wall-mounted, floor-mounted, and heavy-duty options.
Soft Stop is an accessory attached to your [flat] door track that provides a smooth opening and closing. The Soft Stop catches the door and slowly and quietly prevent the door from slamming at the end of the track, similarly to soft-closing drawer slides.
Questions about Barn Doors? Give us a call, and one of our Sales Representatives or Design Consultants will happily assist you! 1-800-694-5977 or info@realcraft.com.